Portuguese shoe brand Fly London used artificial intelligence (AI) to create images for its new collection "A Visual Evolution" for the fall-winter 2023 season. In the spirit of the times, the company continues to follow the path of mastering new technologies.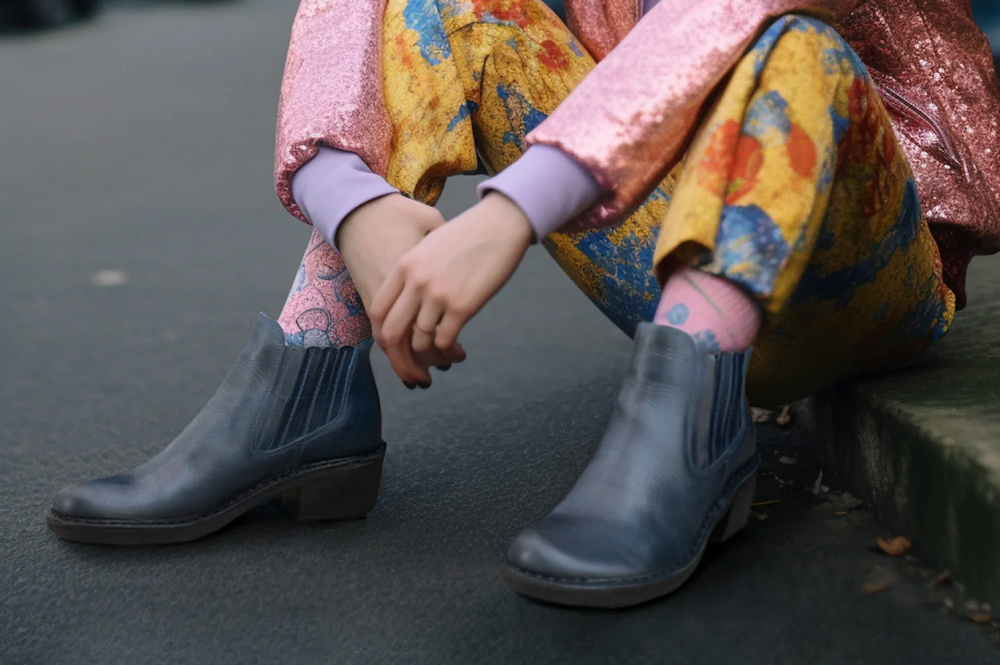 Fly London "A Visual Evolution", autumn-winter 2023
"Inspired by one of our slogans "always progressive, never traditional", we combine the revolution and evolution of modern technology, our creativity and our unique personality to offer the best "don't walk, fly" experience. .language: "Don't walk, fly"), which you could ever dream of," says the Fly London website. Last year, the company also entered the metaverse by launching four mini-games and an online store on the global gaming platform Roblox.
To support the collection, an advertising campaign has been launched that seeks to capture the essence of urban fashion by showcasing Fly London shoes against cityscapes. The brand hopes in this way to remain true to the spirit of adventure and individuality that has always distinguished it.
Portuguese shoe brand Fly London used artificial intelligence (AI) to create looks for its new "A Visual Evolution" collection for the fall-winter 2023 season. In keeping with the spirit of the times, the company…