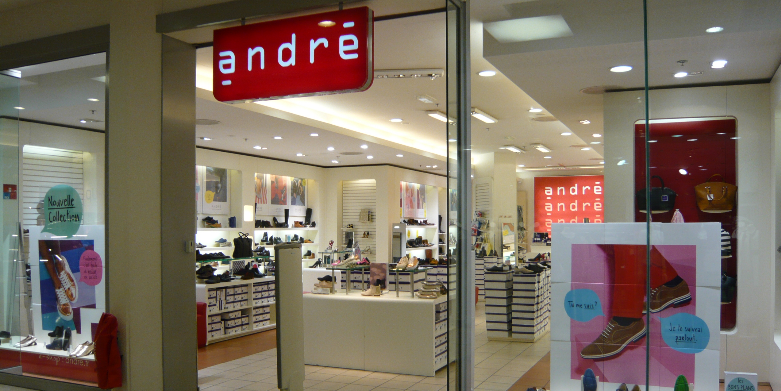 01.02.2017
3319
2017-02-01
Major French clothing and footwear manufacturer Vivarte has announced the sale of Naf Naf and André. Hundreds of jobs will be cut, writes French leParisien.

Vivarte Group, which owns fashion brands La Halle, Caroll, Kookaï, Chevignon, Naf Naf, shoe brands Minelli, San Marina and other brands, has announced the sale of its André footwear brand, with a retail network of 135 stores. In addition, the company intends to sell the Naf Naf clothing brand. The planned action plan can be called a continuation of the program of restructuring of the four brands of the La Halle, Kookaï, Défi Mode and André group, which was launched back in 2015 and under which it was planned to cut 1850 jobs.
The total number of Vivarte Group personnel in the 2016 year totaled about 17000 people. With a debt of 1,5 billion euros, Vivarte recorded an annual revenue of 2016 billion euros in 2,2.

André's footwear business will be put up for sale, bought by Christopher Descours, great-great-grandson of the founder of André, which began in 1900.
Fearing criticism from the unions, after the September announcement of the sale of André's 55 stores, the group's management carefully refuted all hints of a possible sale of the company, but on Monday at the group's general meeting, the possibility of selling was called very "probable".
To improve its financial position, the group also announced a major restructuring of its la Halle aux chaussures shoe stock retail business, which recorded a net loss of 100 million euros. As part of the restructuring, it is planned to close 141 points of sale (from 650) and merge another 41 store of this chain with Vivarte's other La Halle multi-brand clothing and shoe store chain.


Vivarte, a major French clothing and footwear manufacturer, has announced the sale of Naf Naf and André. Hundreds of jobs will be cut, writes the French ...