The opening of the first concept store of the Italian brand GEOX took place on June 27 in the metropolitan shopping center Metropolis. On the area 110 square. meters are a collection of women's and men's shoes and outerwear, as well as children's shoes.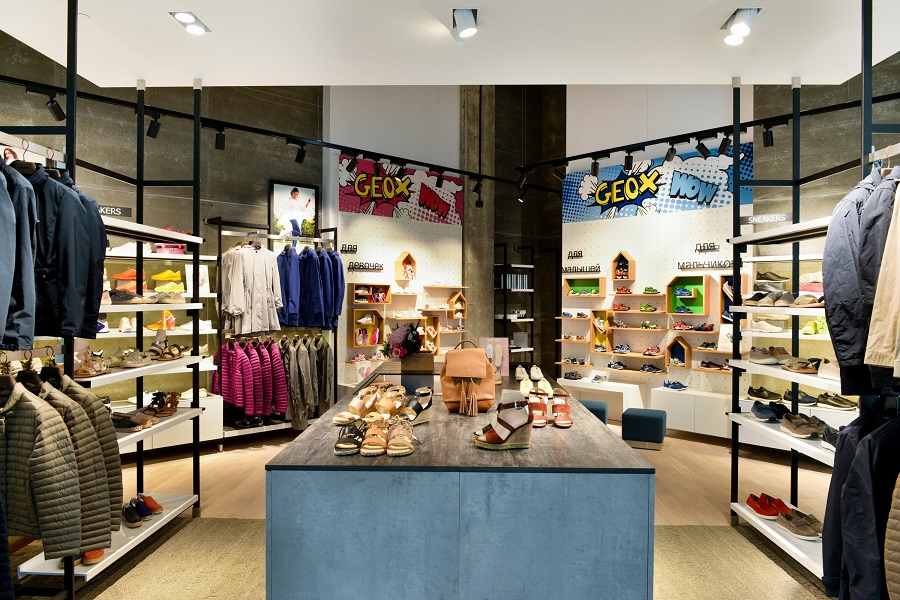 The store in the Metropolis shopping center has become the sixth GEOX monobrand, presented in a new concept. The X-Store is already available in Milan, Rome, London, Toronto and Kuala Lumpur.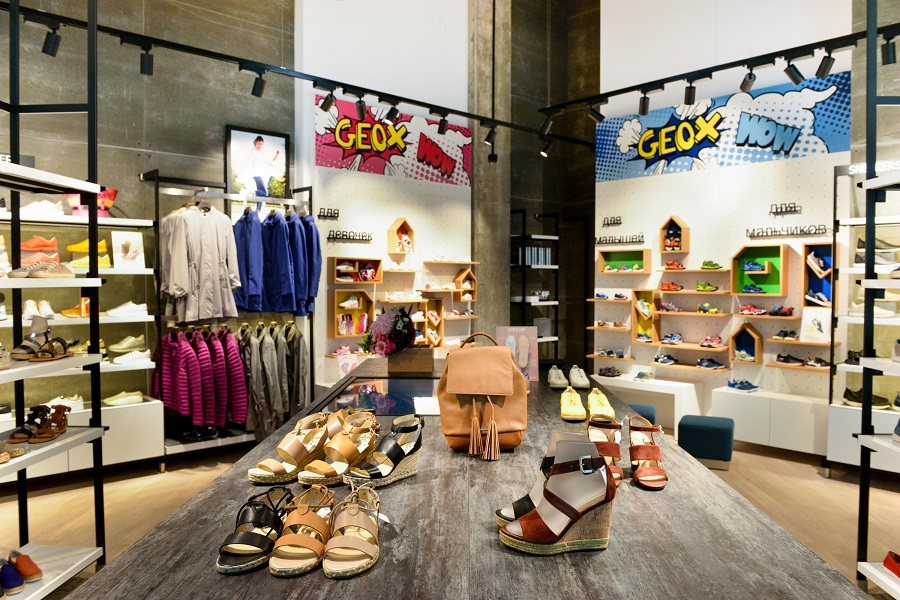 The new Geox retail concept, the X-Store, reflects everything the brand is proud of today and what makes it recognizable all over the world: modern technology (X is the symbol of technology), Italian style, progressive design, comfort, breathable properties of all brand products, rational use of resources and production with minimal environmental impact.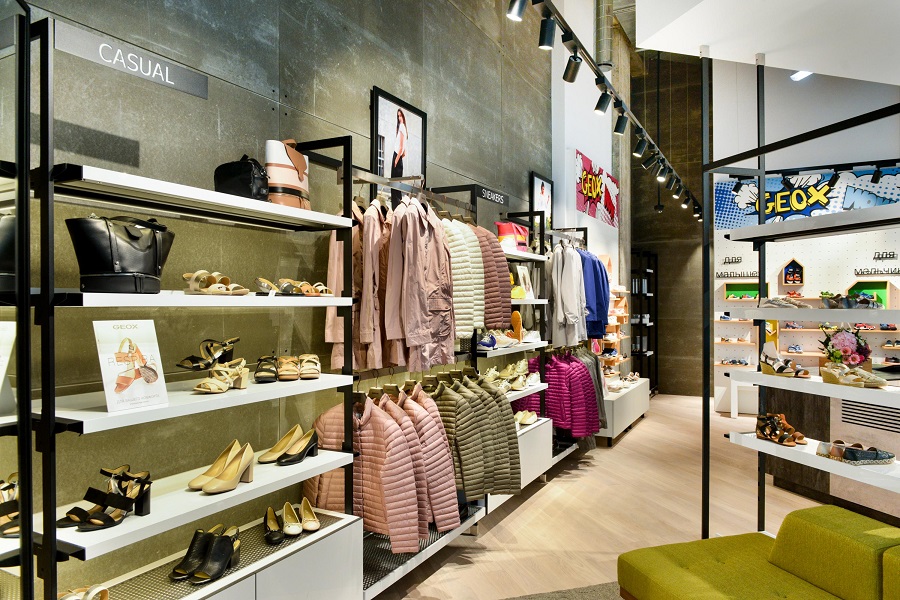 The space of the store is decorated in a loft style with its traditional elements: raw concrete, metal, ceramics and wood. All materials are LEED (Leadership in Energy and Environmental Design) certified for sustainable building and interior decoration. Large glass showcases symbolize the transparency of all processes at Geox factories, and the entrance door with round holes is a reference to the branded perforation in the sole. Everything that GEOX creates is based on two fundamental components - comfort and breathability.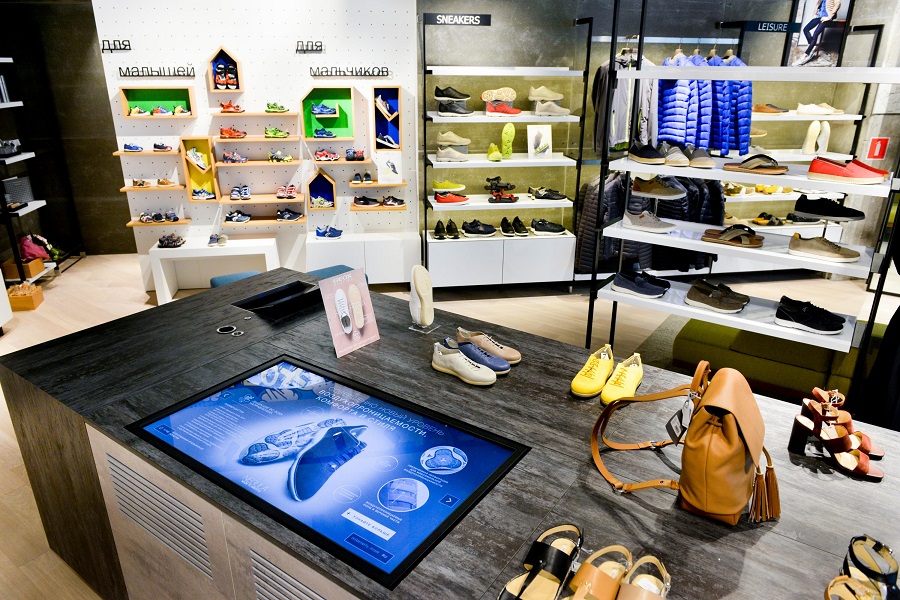 The X-Store concept clearly demonstrates the importance of innovative technologies for GeoX and their place in the development of the company. This is a completely new approach to the retail process. Using the touch screen installed in the store, you can find out all about the key GEOX technologies. In addition, for the convenience of customers, the X-Store has free Wi-Fi and charging points for electronic devices.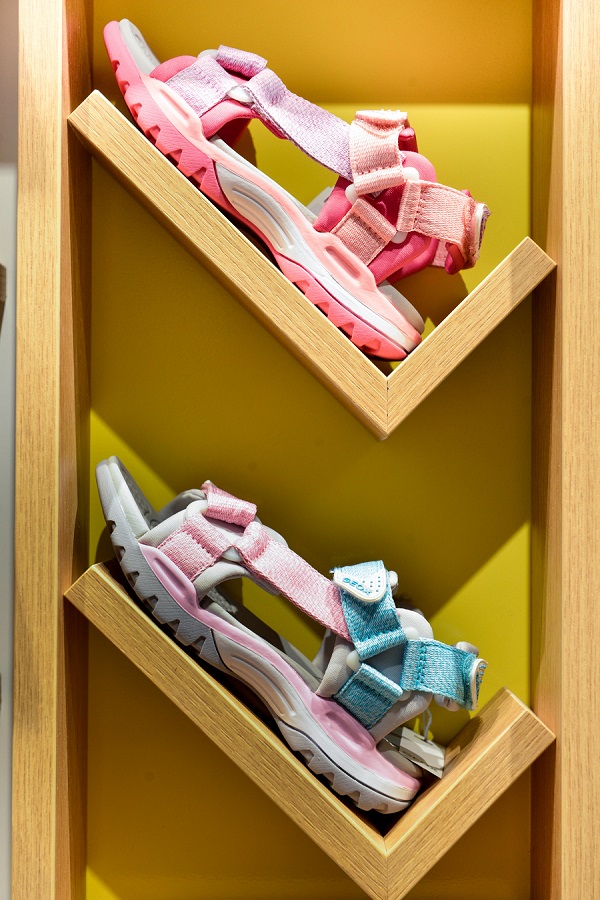 Geox Group - one of the key players in the segment of classic and casual shoes for women, men and children in the middle and above the middle price segment. The brand also offers outerwear for women and men. The success of Geox lies in the constant use of innovative solutions and technologies that provide waterproof and breathable properties that underlie the company's future strategy.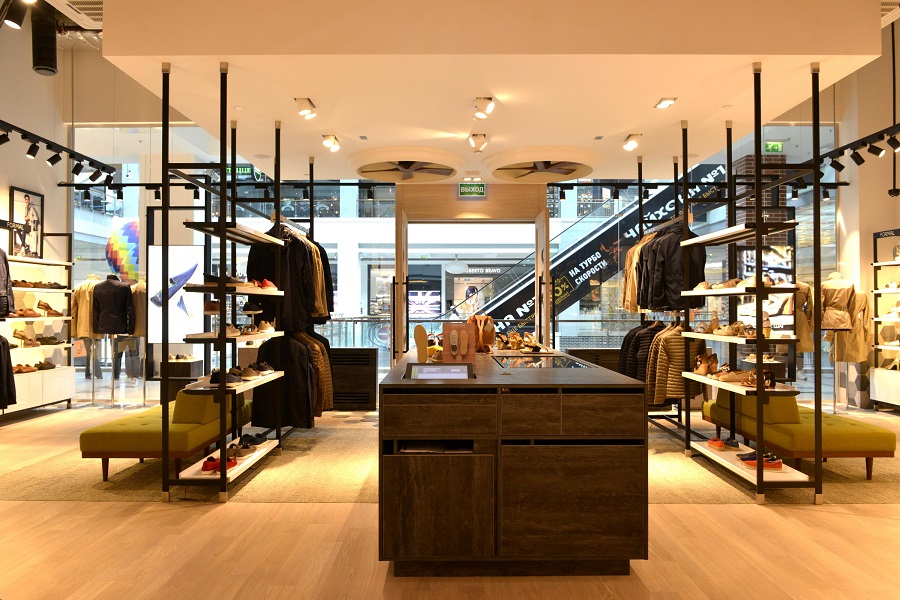 Geox brand appeared in Italy, is represented all over the world: more than 70% of the income comes from 110 of foreign countries. In Russia, GEOX branded retail accounts for about 60 stores; in addition, shoes and clothes of the Italian brand are represented in more than 200 multi-brand stores.
On June 27, the first concept store of the Italian brand GEOX was opened in the metropolitan shopping and entertainment center Metropolis. On an area of ​​110 sq. meters, collections of women and ...