At the heart of two new models of men's sneakers that appeared in the spring-summer collection of the Italian brand of shoes and clothes Geox, as always, are new technologies that help make shoes more comfortable by providing air ventilation.
New models of men's sneakers Geox Nexside and Geox Aerantis have breathing properties.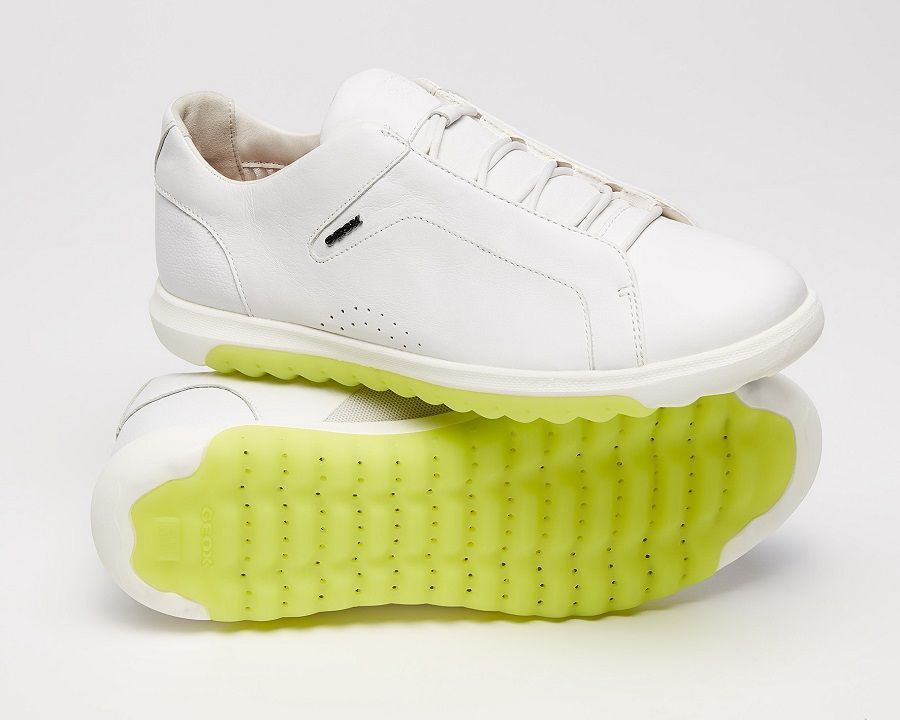 Geox Nexside, 12790 RUB
The innovative Nexside model incorporates a lateral transpiration system — additional perforation on the sides of the sole. Between the perforated outsole and the inner layer of the sole there are cavities that act as air pockets. A special interior lining with air channels creates a space between the foot and the upper of the shoe. All these features provide air circulation around the foot, intensifying when walking. The model is made of genuine leather and equipped with elastic lacing. The design of the model has a trendy neon color — a neon-green outsole successfully contrasts with a white sole.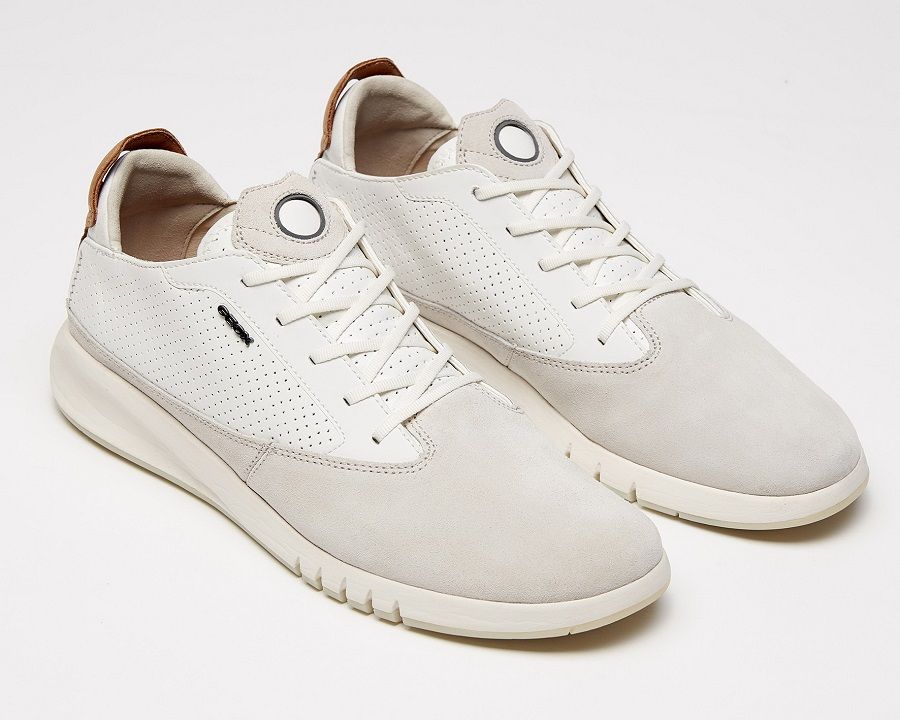 Geox Aerantis, 12490 RUB
Aerantis sneakers feature a unique ventilation system that activates while driving. This effect is achieved due to the special design of the sole - with functional holes that create air pockets. While walking under pressure, the openings in the inner layer of the sole expand and the air circulates easily in all directions. This prevents overheating and fogging of the legs. Moreover, walking in Aerantis in hot weather provides the feet with a pleasant feeling of coolness. The model is made of genuine leather and suede, presented in various colors: white, gray, bright blue, dark blue, etc.
Both models are already available at Geox retailers. The price for the Geox Nexside model is 12790 rub., For the Geox Aerantis model - 12490 rub.
Geox group - Italian holdnig, engaged in the production and sale of shoes and clothes. Geox brand is represented in the segment of classic and casual shoes for men, women and children, as well as outerwear. The brand's calling card is patented innovative technologies that ensure breathability and moisture protection of shoes and clothes in all weather conditions. All Geox growth strategies are based on the creation and development of technological solutions. Company innovations are protected by 35 patents and 10 patent applications. Geox is one of the world's largest players in the international market. About 30% of the group's income comes from sales in Italy, the remaining 70% are distributed between more than 110 of various foreign countries. Geox products are represented in more than 10 000 multi-brand stores and 1095 single-brand stores around the world.
At the heart of two new models of men's sneakers, which appeared in the spring-summer collection of the Italian brand of footwear and clothing Geox, are, as always, new technologies that help to make ...