Giuseppe Zanotti, an Italian luxury brand, has launched a new capsule collection of "Stars" women's shoes for Christmas and New Year holidays.
The capsule models are based on two well-known brand models - Anya Star slippers and Harmony high-heeled shoes.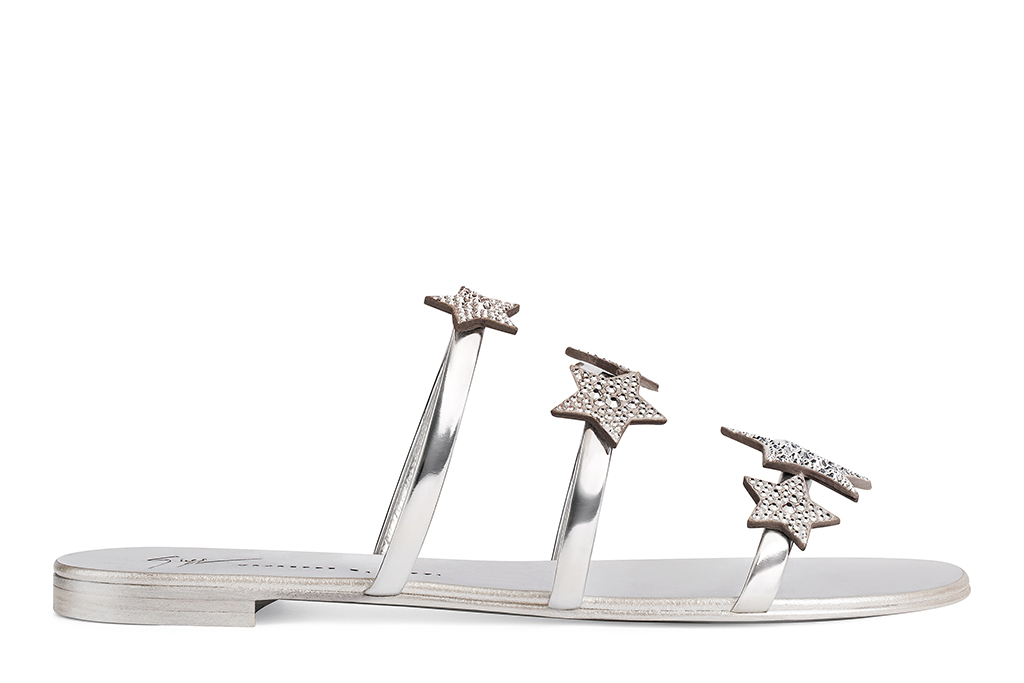 All models of the collection have a common accessory - appliques in the shape of a star, thin elegant straps, as if strung on a ball wrapping their feet. The collection includes flat slippers and heeled sandals in three colors - pink gold, silver and shiny (lacquered) black.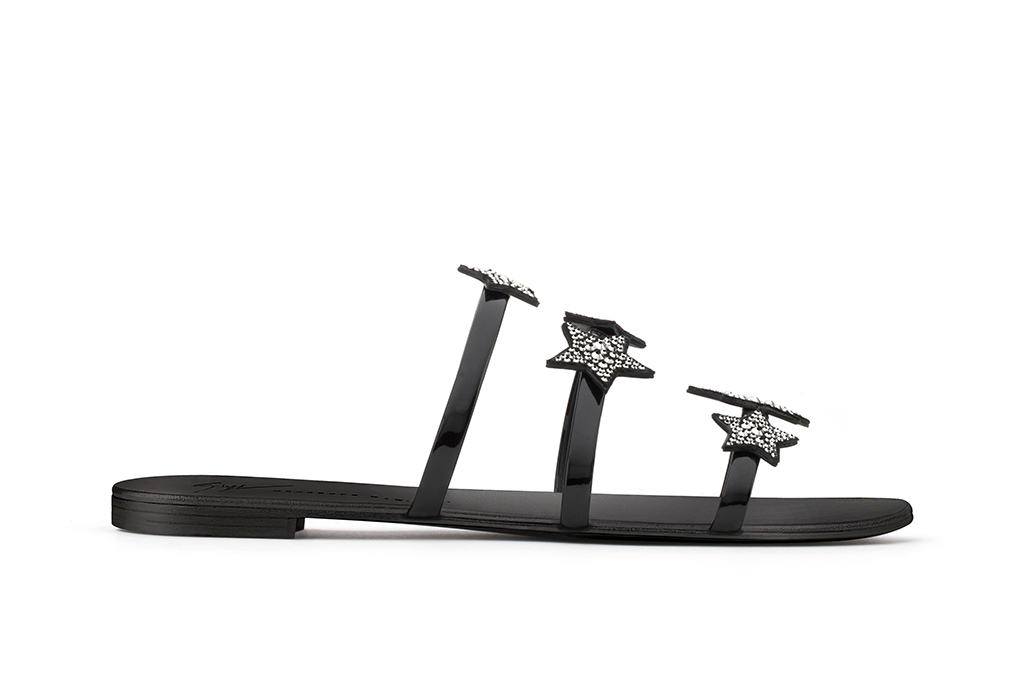 In addition to shoes in the collection there is a clutch decorated with the same star motif.
The retail price for the pair of slippers is $ 750, the clutch is $ 850, and the sandals are $ 1150.
The collection will go on sale in boutiques of the brand and online in mid-November.
Italian luxury brand Giuseppe Zanotti has released a new capsule collection of women's shoes for the Christmas and New Year holidays ...