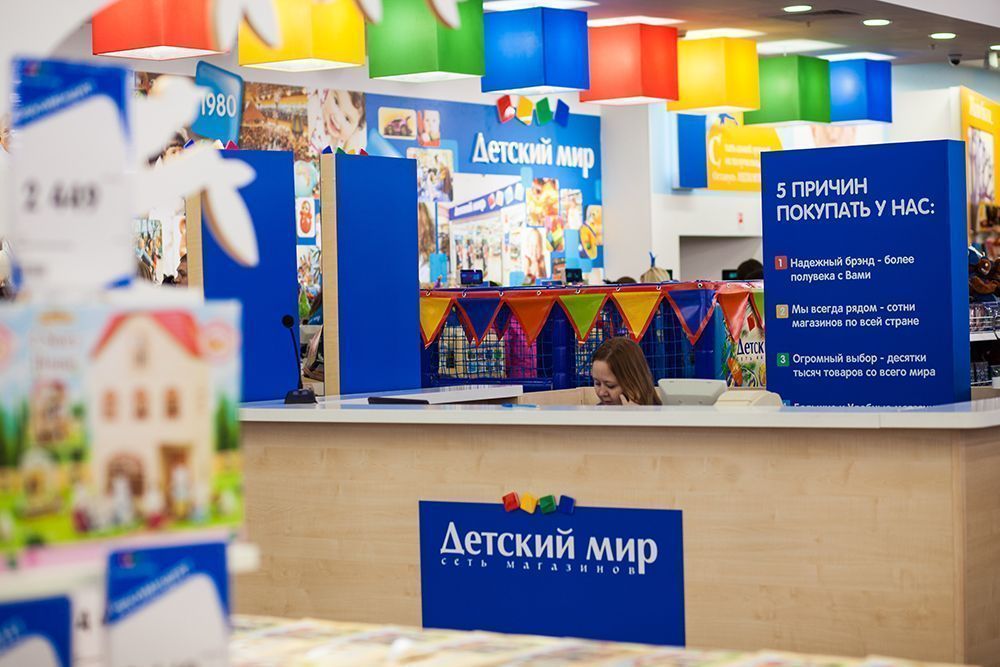 10.04.2017
1529
2017-04-10
Detsky Mir Group announced operating results for the 1st quarter of 2017, which ended March 31, 2017. The Group's consolidated unaudited retail revenue increased by 26,8% to RUB 20,8 billion. compared with 16,4 billion rubles. in the 1st quarter of 2016.

In accordance with the methodology used in the operating and financial statements of public grocery retailers in Russia, comparable sales (alternative like-for-like) of the Detsky Mir chain of stores in Russia increased by 11,2%, including a comparable increase in the number of checks 13,3%, while the comparable size of the average check decreased by 1,9%.

The number of the Group's stores amounted to 521 with a total sales area of ​​596 thousand sq. M. m. In the first quarter of 2017, two new stores of the Detsky Mir chain were opened.
"A significant increase in the Group's revenue was mainly due to increased load of stores opened in 2016 and 2015, as well as an increase in comparable sales by 11,2% and a two-digit growth in the comparable number of customers," commented Vladimir Chirakhov, Director General of Detsky Mir PJSC .
In 2017, Detsky Mir Group of Companies will continue its active development: by the end of the year, we plan to open at least 70 new super- and hypermarkets.
The Detsky Mir group of companies unites the national retail chain Detsky Mir stores, the ELC chain of stores, Detsky Mir and ELC online stores. As of December 31, 2016, the Detsky Mir chain of stores is represented by 480 stores in Russia and Kazakhstan, located in 171 cities of Russia and 7 cities of Kazakhstan, the ELC chain is represented by 45 stores in Russia. The total sales area of ​​the group's stores is 596 thousand sq. M.

According to the audited IFRS data, for 2016 the Group's revenue amounted to 79,5 billion rubles, adjusted EBITDA amounted to 8,2 billion rubles, and adjusted earnings for the year amounted to 3,8 billion rubles.

Shareholders of the Company: PJSC AFK Sistema - 52,10%; Russian-Chinese Investment Fund (RCIF) - 14,03%; other shareholders holding less than 5% of the shares - 33,87%.



.


Detsky Mir Group announced its operating results for 1Q 2017, ended March 31, 2017. The Group's consolidated unaudited retail revenue increased by 26,8% to ...