On Thursday, the show of the new collection of the Italian luxury brand Prada took place, which was held as part of the Milan Fashion Week in the online format. In addition to the new format, the show was intriguing by the fact that it showed the first Prada collection released in collaboration between two major fashion designers Miucci Prada and Raf Simons, who joined the brand this spring.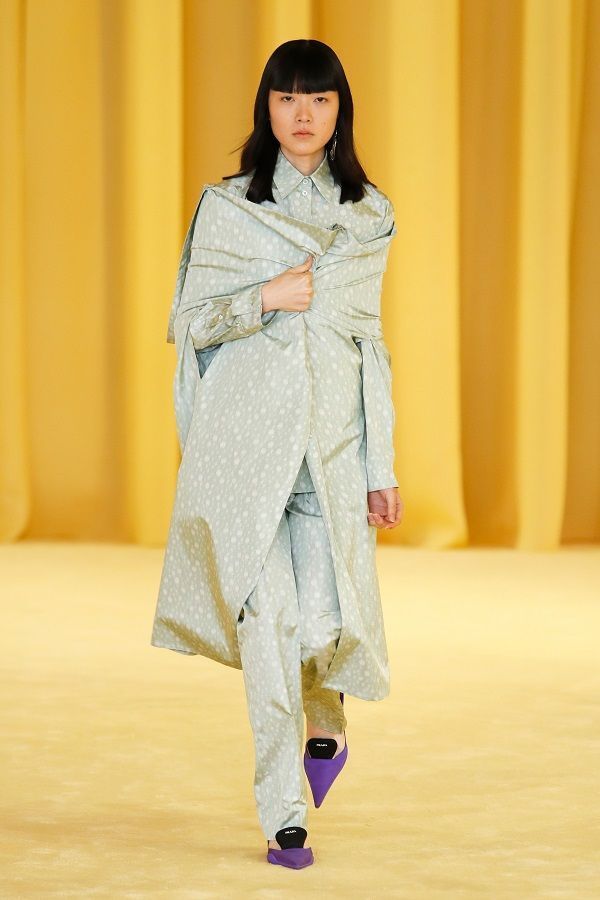 Prada Spring-Summer 2021, photo: Vogue.co.uk
According to fashion critics, Prada's shoe collection for Spring 2021 bears witness to both designers' love of vintage shapes. The main shoes of the fashion show were pointed shoes with a low "cat" heel from the 60s. last century (or, as it is also called, the heel "glass"). Another iconic model of the runway is sandals with hidden (console) heels. Pointed toes and glossy hypertrophied shoe tongues are striking details of the collection.
"After several seasons of athletic sandals and apocalyptic boots, it has become a disappointment for today's man to see only cat heel shoes from another era in the collection. Nevertheless, the union of the two designers represents a big new chapter for the brand, "writes Footwearnews.com of the last show.
В четверг состоялся показ новой коллекции итальянского люксового бренда Prada, который проходил в рамках Миланской недели моды в формате онлайн. Помимо нового формата, шоу интриговало еще…