In Moscow, Lefortovo City Shopping Center opened the first Zenden store in a new retail concept. The new retail format allows you to optimize the customer service process and reduce the time of purchase.
The Zenden store area in the Lefortovo City shopping center is 720 sq. meters, racks and racks with shoes in the new retail space are located so that in addition to the demonstration of the models presented in the collection, boxes with shoes of different sizes are placed on the lower tiers of the racks. This layout allows the seller to more quickly serve the buyer, since the models of the right size are at hand and you do not need to go to the warehouse for them.
The company paid attention to thematic zoning, creating a special design for sections with tactical, sports and children's shoes.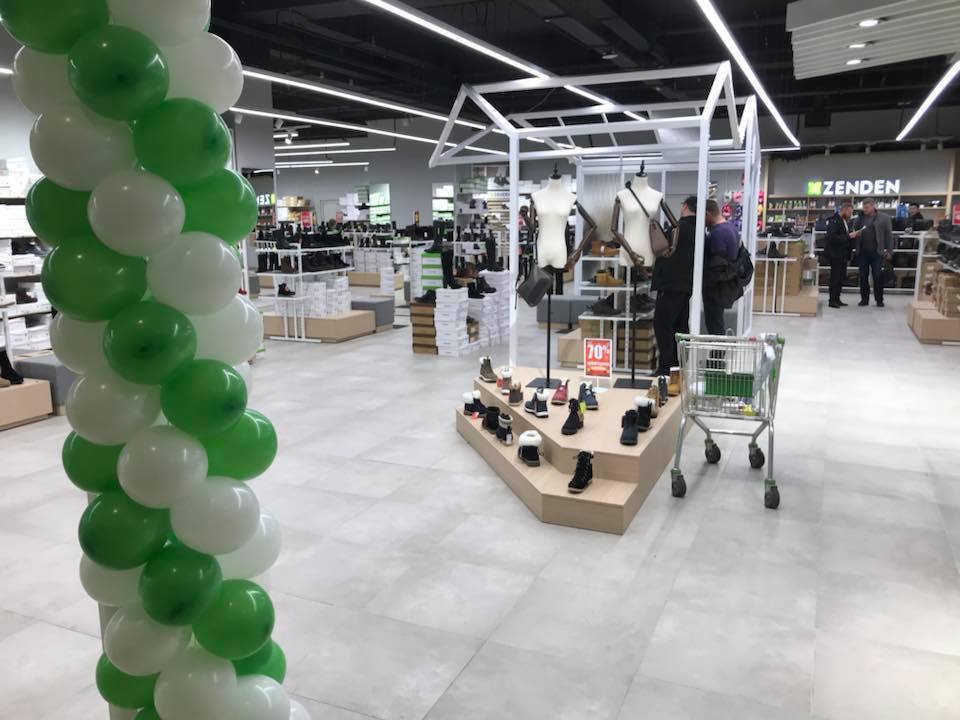 Light colors prevail in the retail interior. Modern equipment - made of tinted metal. On the walls - demonstration advertising modules in the entire height of the room. A single cash zone is concisely integrated into the common trading space.
High-quality furniture, color panels, LED lighting and spacious fitting rooms - all these elements make up a single space in which it will be easy and simple for the buyer to choose the right pair of shoes for himself.
The new concept will open all new retail outlets in the Zenden chain of stores. Until the end of 2017, the company planned three more new discoveries. Currently Zenden's retail chain is 364 store.
Zenden Group - Russian diversified diversified holding on a federal scale. The company manages three retail chains Zenden, Thomas Munz and Mascotte, as well as modern shopping centers, shoe manufacturing, foreign representative offices and a number of social projects.
The first store of the Zenden retail chain in a new retail concept was opened in the Moscow shopping center Gorod Lefortovo. The new retail format allows to optimize the customer service process and reduce ...