Guizeppe Zanotti's brand new capsule collection of running shoes is dedicated to pop king Michael Jackson, writes Footwearnews.com
Sneakers are available in 2000 pieces and in three different colors: black, white and silver. They are decorated with belts with Swarovski crystals, one of the buckles has an engraving with the name Michael Jackson. On the right side of the sole with red Swarovski crystals, the word TRIBUTE is laid out.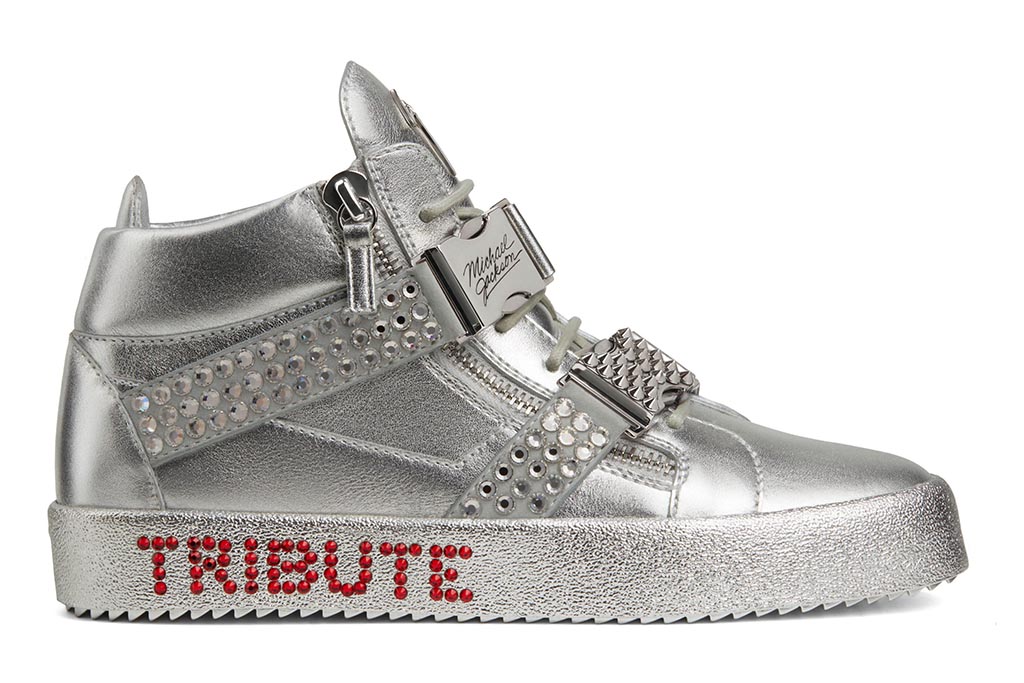 Each pair of sneakers will be numbered. The number one sneaker will receive special attention. This pair is set with 120 real black diamonds, each worth 108 carats, and 55 rubies, each worth 18 carats. The number one pair of sneakers was unveiled last Wednesday at the 60th Anniversary Celebration of the King of Pop Culture in Las Vegas and auctioned by the Elizabeth Taylor Foundation for the Fight against AIDS. The sneakers are expected to sell for at least $ 30-50 thousand. The final auction will be held September 9-10 as part of Julien's Auctions Icons & Idols Auction at Hard Rock Café in New York.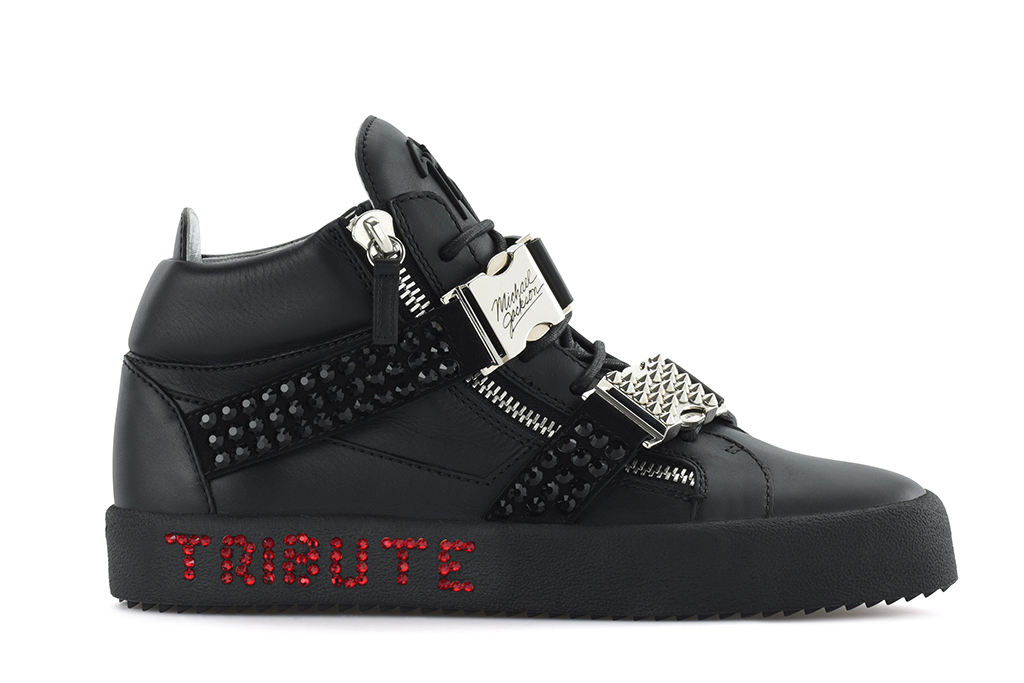 Starting mid-September, the Giuseppe Tribute to Michael Jackson collection will be available online worldwide and at the Neiman Marcus and Neimanmarcus.com department stores in the United States. In retail, the price of shoes is $ 1295.
The new capsule collection of sneakers from the luxury brand Guizeppe Zanotti is dedicated to the king of pop music Michael Jackson, writes ...