Austrian premium brand Högl has set its sights on 30% growth over the coming years by expanding its presence in specialized retail.
From 9 to 12 on July, a meeting was held at the headquarters of the Austrian brand in Taufkirchen / Pram, during which new collections for international brand representations were agreed and strategic development priorities were identified.
"Our goals for the coming years are ambitious, but achievable. We plan to achieve 30% sales growth, focusing on individual markets, and we are pleased that our sales team is also positive about this growth strategy and will confidently act on the established plan, "said Gerhard Bachmaier, one of the Högl co-owners .
The planned growth is expected to be achieved by expanding the presence at the points of sale, in close cooperation with specialized retail partners. In this regard, in recent weeks, 10 new points of the brand shop-in-shop format and 20 corners have been opened.
One of the brightest discoveries was the creation of a retail space of shop-in-shop format with an area of ​​30 sq. meters at the Kotva department store in Prague together with Högl partner Shoe Republic.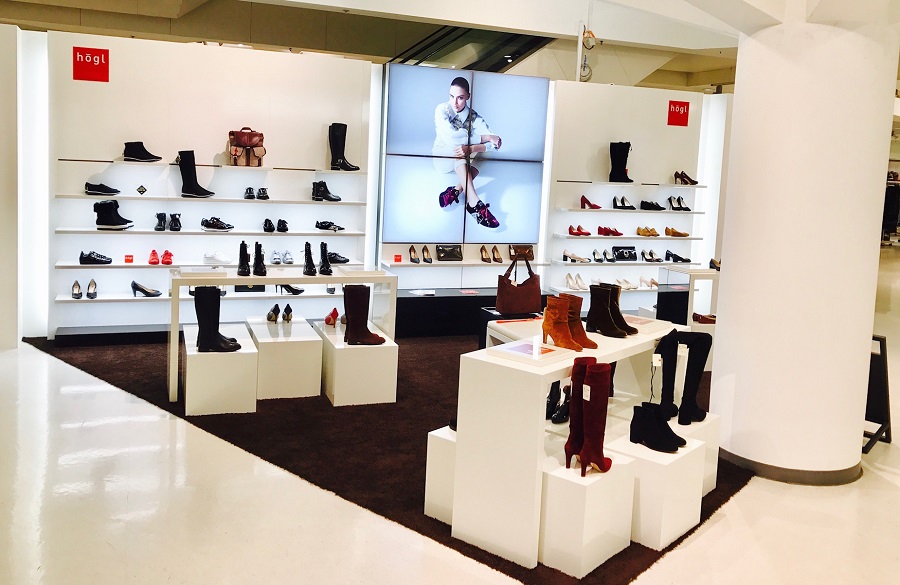 Högl store in the Kotva department store in Prague
"Creating an attractive presentation for a brand is the easiest on its territory, but our real goal is to ensure brand recognition in specialized stores, including to take places and present the brand properly. We have already succeeded in this thanks to close cooperation with leading retailers and fashion boutiques such as Breuninger, Kadewe and Oberpollinger, as well as with retail chains Görtz, Salamander and Humanic, as well as with numerous specialized shoe stores. We want to continue this development internationally, "said Haragl Winzer, Head of Security at Högl.
Högl also aims to have an active presence on social networks and to develop a multi-channel sales model.
Austrian premium footwear brand Högl is targeting 30% growth over the coming years by expanding its presence in specialist retail. This goal was set at a recent meeting ...