Following Vans a capsule collection of shoes on the theme of the Japanese anime "Sailor Moon" was released by another American shoe brand Jimmy Choo. Images of scenes from the popular anime series adorn the shoes and bags of the capsule collection, and her most striking model was a pair of pink boots embellished with Swarovski crystals, according to WWD.
The American luxury brand's new capsule collection is the brainchild of Jimmy Choo creative director Sandra Choi and Sailor Moon creator Naoko Takeuchi.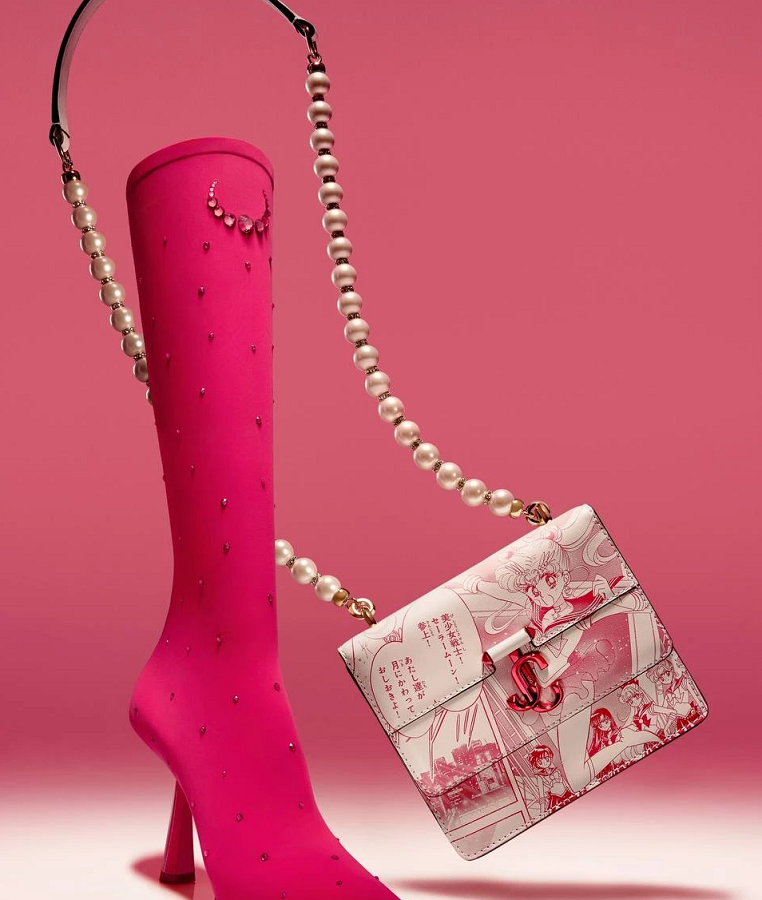 Jimmy Choo x Sailor Moon
The capsule offers a wide selection of shoes and accessories inspired by the show's key characters. For example, the character of the moon is reflected in three models - Sailor Moon black heeled boots with a technical knit upper, platform loafers and platform pumps with an ankle strap in multicolor black glossy leather.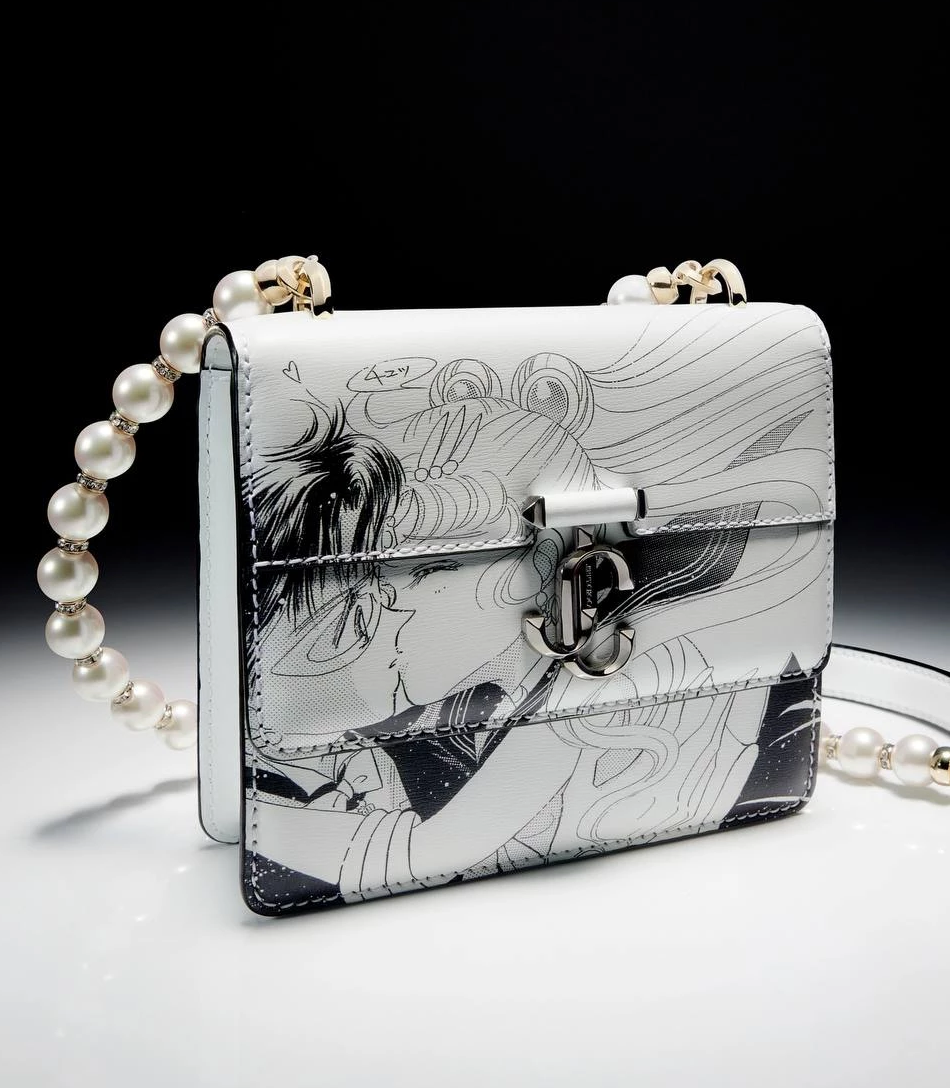 Jimmy Choo x Sailor Moon
The collection's leather bags and accessories act as a canvas for depicting scenes from the original manga. So the Varenne Quad XS bag is adorned with a black and white illustration that depicts a kissing scene between Sailor Moon and her lover Tuxedo Kamen.
For diehard Jimmy Choo fans, Jimmy Choo also offers custom-made Sailor Moon boots with the American brand's signature heel, embellished with Sailor Crystal crescent-shaped stones and completely covered in Swarovski crystals.
For the launch of the capsule collection, images from the Japanese anime series will grace the interiors of key Jimmy Choo stores around the world, and the brand has also partnered with DJ Honey Dijon to create two original Sailor Moon-themed tracks that will be released on limited edition vinyl.
Six months earlier, we wrote about the release of the collaboration Sailor Moon x Vans Authentic.
Following Vans, another American shoe brand, Jimmy Choo, released a capsule collection of shoes based on the Japanese anime Sailor Moon. Images of scenes from the popular anime series adorn the shoes…