The absolute world boxing champion Kostya Tszyu became the face of the Russian shoe brand Quattrocomforto. The athlete took part in the marketing campaign of the brand, which is part of the portfolio of Zenden Group, on May 20, an autograph session with Tszyu will be held at the Aviapark shopping center.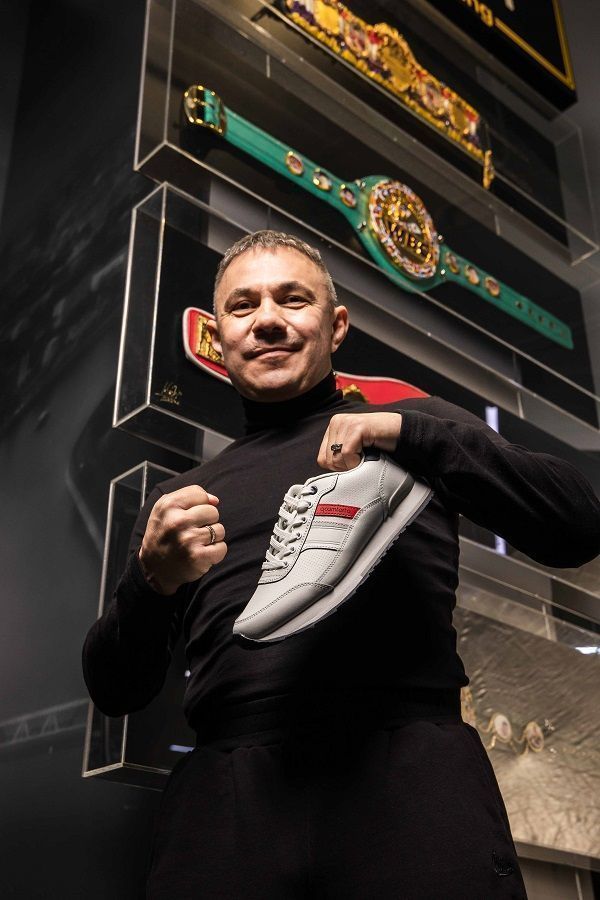 Kostya Tszyu and Quattrocomforto
Kostya Tszyu noted the style, comfort and quality of Quattrocomforto shoes. "I feel like I have always walked in these shoes. This is an absolute hit in my style," he said.
Brand Director Aleksey Shemyakin said that the famous athlete's "activity, efficiency and ability to achieve goals" make him the embodiment of the brand's values. Suitable for outdoor activities and everyday wear, the Quattrocomforto shoes focus on functionality and comfort.
As Konstantin Tszyu noted, he always loved comfort and style. "In clothes, it is important for me that I can take the child to the kindergarten in it, and then immediately go to a business meeting. That's why I love the Quattrocomforto stylistic direction: it's like a pair of shoes becomes one with you," he said. - Another important aspect why I chose the brand is the quality and, at the same time, the affordability of the pricing policy. In essence, the brand enables people to profitably buy high-quality shoes.
Today, Konstantin Tszyu lives between the two countries of Russia and Australia. He is recognized on the streets around the world, including by his iconic pigtail, which has long become the athlete's trademark. However, Konstantin proved himself not only in sports, but also in business. He owns his own trademark "Kostya Tszyu", is the founder of the "Kostya Tszyu Boxing Academy", the Kostya Tszyu fitness boxing school, as well as the restaurant "Boat" of Korean and Japanese cuisine.
On May 20 at 12:00 in the shopping center "Aviapark" (Moscow) in the ZENDEN store there will be an autograph session with the athlete. At the meeting, Konstantin Tszyu will tell his success story, answer questions from the participants, hold gaming activities, and sign his photos to everyone.
Quattrocomforto is a Russian casual footwear brand made from natural materials, part of the ZENDEN group. Today, brand shoes can be bought both in ZENDEN retail stores and on the main marketplaces of the country. The brand's shoes are designed for those who choose comfort, style and quality.
The absolute world boxing champion Kostya Tszyu became the face of the Russian shoe brand Quattrocomforto. The athlete took part in the marketing campaign of the brand, which is part of the Zenden Group portfolio, on May 20 at…