French shoe designer Cristian Louboutin showed his lively imagination when creating window dressing for the flagship store of the Saks Fifth Avenue luxury chain, which opened this Monday in New York.
The designer designed four shop windows. The main showcase is a composition reminiscent of a treasury of rare things, stuffed animals, the shoes of the late artist Prince, Angelina Jolie's shoes from the 2014 movie "Malficent", various other objects, and in the center of this surreal composition is a portrait of the maestro himself who invites the viewer to your rich inner world.
The design of the other three showcases of the boutique echoes the advertising images for the new women's perfume, which Christian Louboutin launched this September. The perfume from the shoe designer - The Bikini Questa Sera, Tornade Blonde and Trouble in Heaven is sold today in all Christian Louboutin boutiques, in the online Christianlouboutin.com boutique, as well as in several other partner stores of the brand.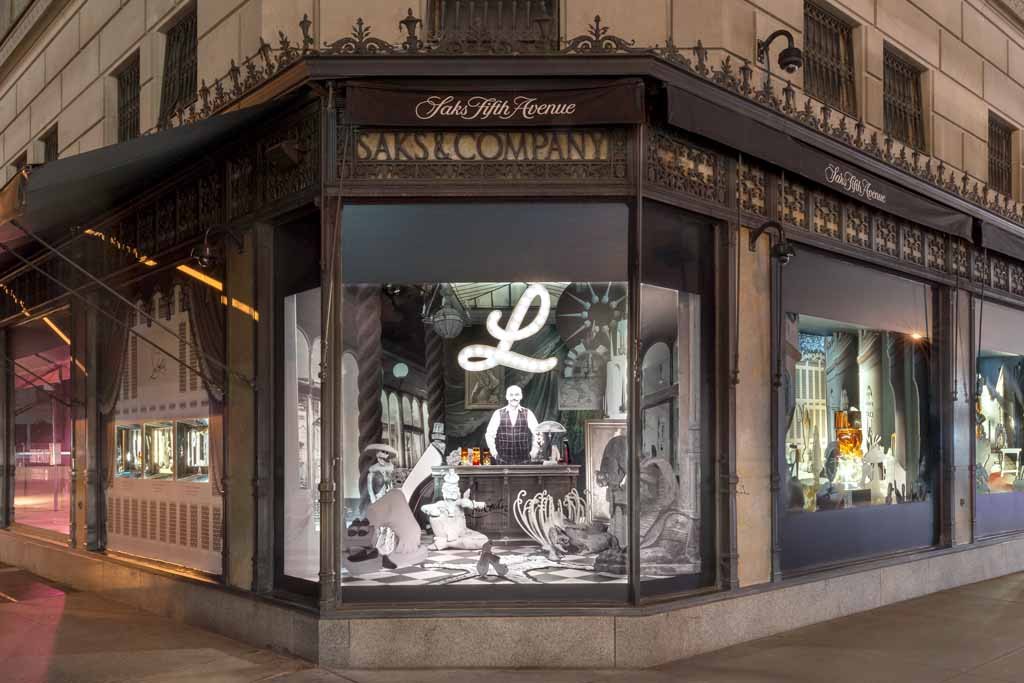 The first Saks Fifth Avenue store opened in New York almost a hundred years ago, today the luxury retailer's stores are open in 23 countries of the world, new retail sites of the American luxury chain are opening in Mexico, Saudi Arabia and Bahrain. The Saks Fifth Avenue brand store is expected to appear in Russia as well.
Saks Fifth Avenue stores offer luxury goods, the most prestigious American and European brands of clothing, shoes and accessories.
Cristian Louboutin, a French luxury shoe designer, showed his lively imagination when creating window dressing for the flagship luxury goods store Saks Fifth Avenue, which ...