Petersburg brand of designer socks St.Friday Socks has released a New Year's collection. Some of the models are dedicated to the Rabbit, the symbol of the coming year, and the other to winter and holiday themes. Plots with Christmas trees, deer and gifts are intertwined with hints of pyromania, drunken animals and puns on the verge of a foul, the brand says in a press release.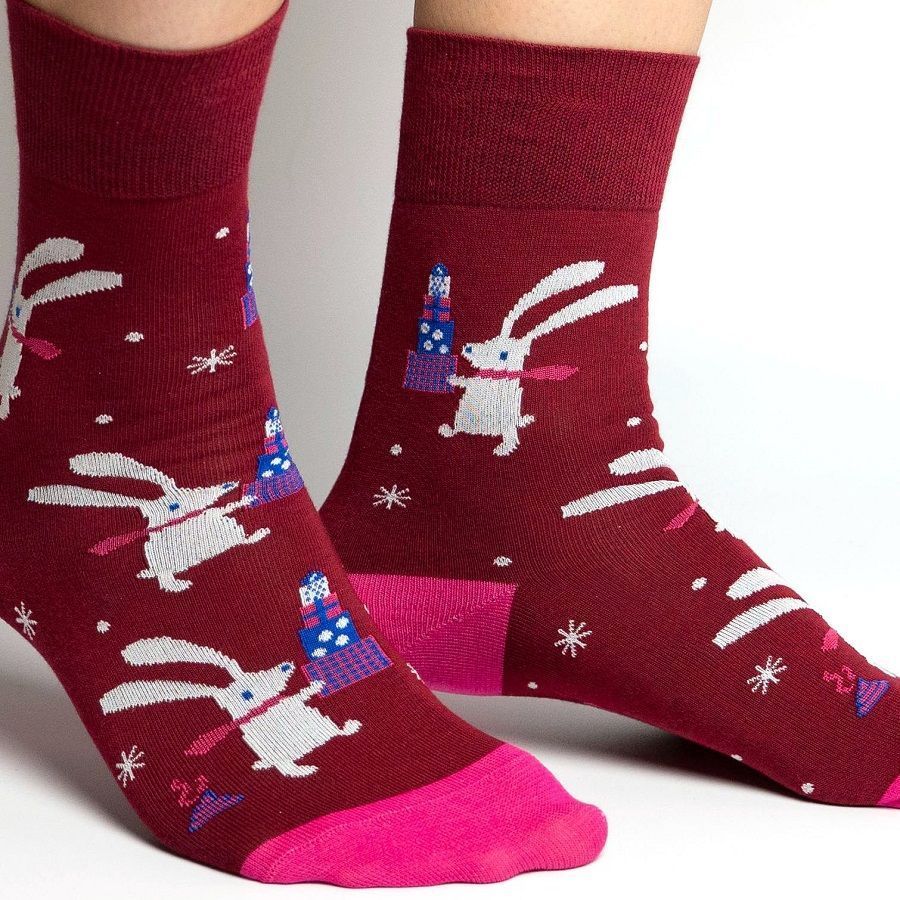 St.Friday Socks, "New Year's fuss"
The collection "New Year's fuss" presents fifteen pairs of designer socks and a number of themed postcards. The color palette is classic - red, blue, black and gingerbread.
The first part of the New Year's collection includes scenes classic for the holiday - couples with gingerbread, New Year's patterns, a winter landscape and children's toys. Here you can also find Santa Claus and all kinds of deer, as well as a sock-postcard "Dreaming of burning" with a reference to the tradition of burning pieces of paper with wishes to the chiming clock and drowning them in a glass of champagne.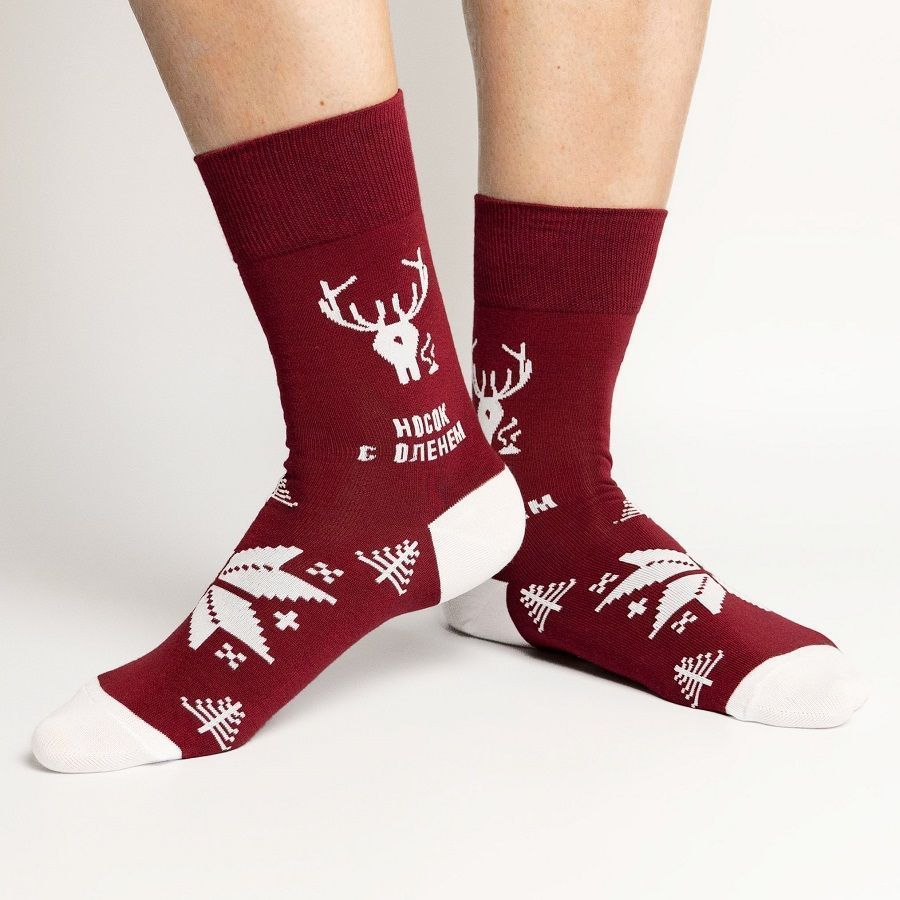 St.Friday Socks, "New Year's fuss"
The second block of "New Year's fuss" is distinguished by originality, the usual company. It depicts forest animals having fun, puzzles with burning Christmas trees, a frivolous pun about a mink, surreal dinosaurs in sweaters and a saying on the theme of "Treachery of Images" by Rene Magritte.
The rabbit is a symbol of 2023 according to the Eastern calendar, so socks with rabbits are also included in the St.Friday Socks New Year collection.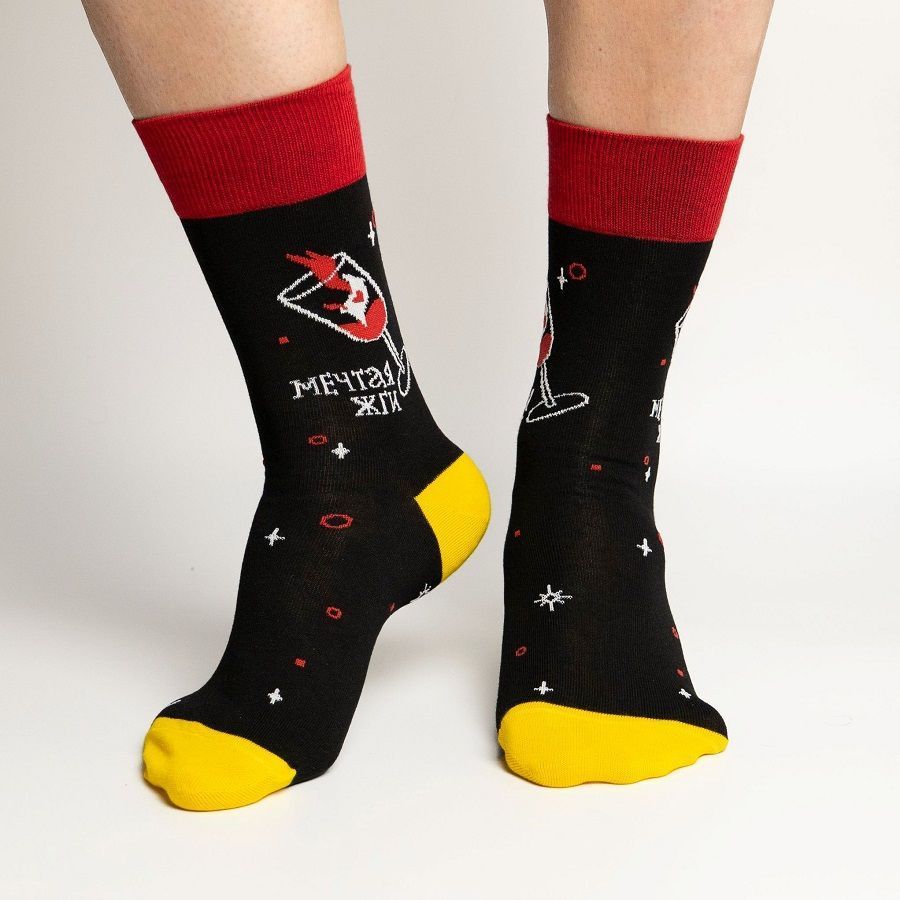 St.Friday Socks, "New Year's fuss"
For collectors and those who like to give gifts, St.Friday Socks have thought of additional festive sets of socks and cards, which are sold at discounts of up to 30%. This set is a great Christmas present. Inside - both designs from the new New Year's collection, and thematic hits of past years. The cost of sets starts from 742 rubles for a set of two different pairs. The New Year collection is presented in a special section on the brand's website.
Petersburg brand of designer socks St.Friday Socks has released a New Year's collection. Some of the models are dedicated to the Rabbit, the symbol of the coming year, and the other to winter and holiday themes. Stories with…