The Manolo Blahnic and Birkenstock collaboration continues with a collection of sandals and clogs in transparent PVC with polka dots. Unlike the first part of the collaboration between the two brands, which was released in March of this year and featured a smart, glamorous design, the current one looks a little more democratic.
Manolo Blahnic and Birkenstock, Boston, $540
Manolo Blahnic brought his favorite polka-dot motif, which once graced many of the brand's designs, to Rodra calfleather sandals and Boston clogs. The Rodra sandals are priced at $510 and the Boston pair is $540.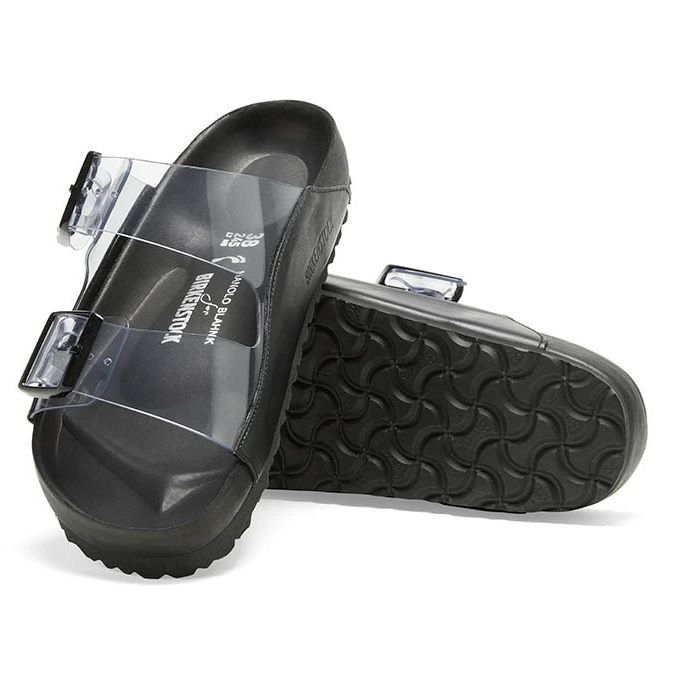 Manolo Blahnic x Birkenstock, Arizona, $470
PVC models, a new take on Birkenstock's Arizona sandals, are available for $470. New items will be on sale from June 23, they will be presented in the online store and Manolo Blahnic boutiques. It is noted that the first collection of Manolo Blahnik x Birkenstock was sold out very quickly and even gathered a queue.
According to Manolo Blahnik's own admission, the success of the collaboration with Birkenstock inspired him: "Young girls buy our shoes like crazy. It's extraordinary. I am very glad".
The Manolo Blahnic and Birkenstock collaboration continues with a collection of sandals and clogs in transparent PVC with polka dots. Unlike the first part of the collaboration between the two brands, which…