Американская корпорация Analpa.inc представила новые коллекции обуви сезона «Осень-Зима 2012/2013» на презентации Euro Shoes Premiere Collection в Москве, прошедшей 20-23 февраля в Экоцентре «Сокольники».
В первый же день на презентации побывали более 1000 человек из разных регионов России, стран ближнего и дальнего зарубежья. Многие их них уже давно работают с Analpa.inc и приехали, чтобы сделать новые заказы на молодежную обувь KEDDO и BETSY, обувь в спортивном стиле Crosby и женскую обувь J&Elisabeth.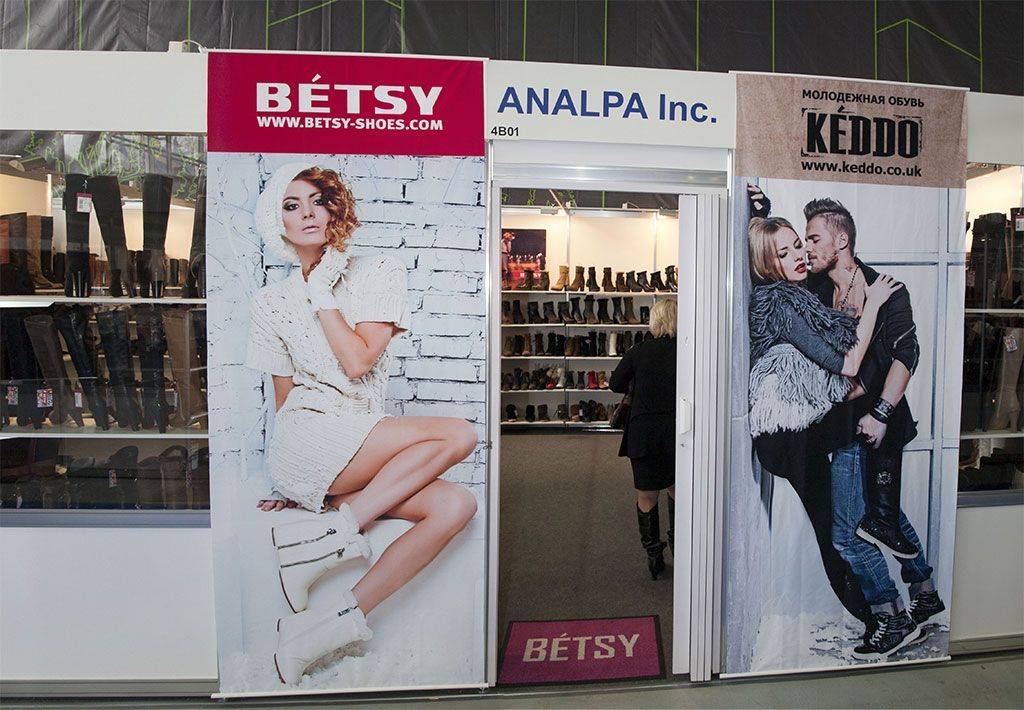 Достоинства коллекций оценили и посетители презентации, только начинающие работать с компанией. Так, молодежная обувная марка KEDDO в сезоне «Осень-зима 2012/2013» доказывает, что актуальная коллекция street fashion – это консенсус свежих идей и хитов продаж. В резиновых сапогах (которые уже стали главными идентификаторами марки) к уже знакомым и хорошо продаваемым принтам добавилась британская геральдика и орнамент «ломаная клетка» (известный как «гусиная лапка»).
The BETSY brand of youth shoes in the Fall-Winter 2012/2013 season offered an unusual variety of styles. Key directions - Color Parade, Gentlewoman, Night Riders, Pure Casual, Best Agers, Shabby Chick иFashion Transformer. The two most fashionable trends that must necessarily appear in orders are Shabby Chick (deliberate negligence, worn socks, light scratches, aged look) and Night Riders (motorcycle theme for women).
A new thematic part of the presentation was the Kids Shoe Fashion section dedicated to children's shoes, where Analpa.inc had a separate stand - in 2012 the company plans to expand and deepen the children's direction.
Американская корпорация Analpa.inc представила новые коллекции обуви сезона «Осень-Зима 2012/2013» на презентации Euro Shoes Premiere Collection в Москве, прошедшей 20-23 февраля в…