American shoe designer Ruthie Davis has partnered with Disney. The first capsule collection of the Ruthie Davis x Walt Disney collaboration is dedicated to Snow White, since it was Snow White and the Seven Dwarfs that was the first full-length animated film shot by Walt Disney 80 years ago, Footwear News writes.
The collection features eight shoe models. Among them are the Ruthie Davis brand's traditional elegant stiletto and platform ankle boots, several sandal models and funny sneakers on a beveled platform with a bright print.
Each pair of shoes in the collection has its own name, which recalls the plot of the famous Disney cartoon.
For example, among the presented models there are ankle boots made of genuine leather called "The Good vs. Evil". The top of the ankle boots is decorated with embroidery with images of the faces of two fairy-tale heroines - Snow White and the Evil Queen. On the right leg is Snow White. On the left is the Evil Queen. As the designer herself noted, without these pictures, ordinary black ankle boots would have turned out, but cartoonish images instantly create an object of pop culture from this pair of shoes.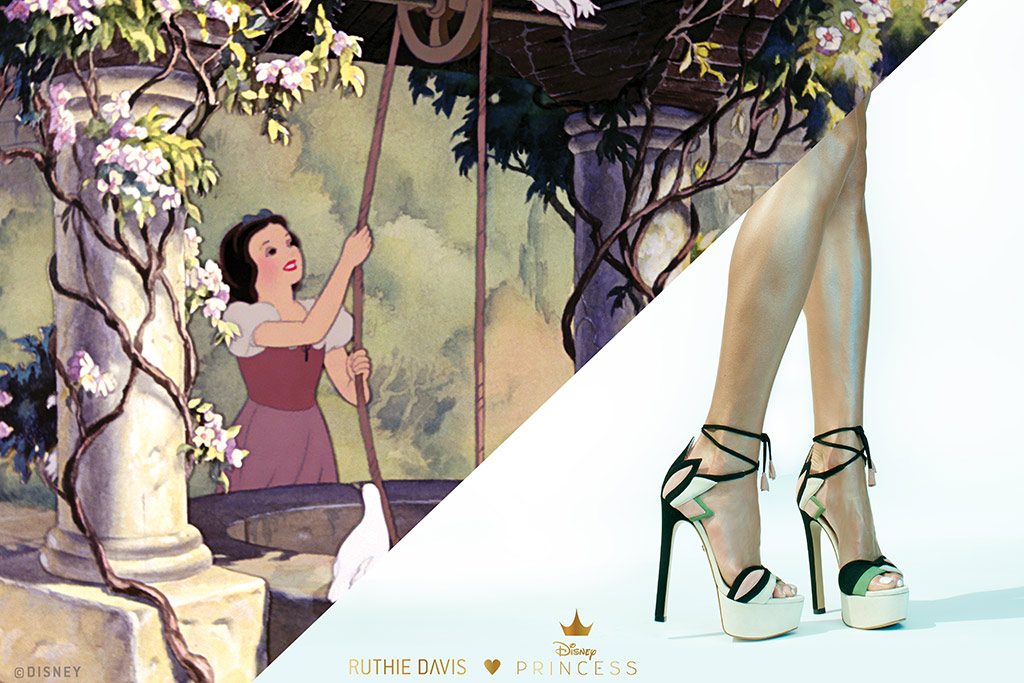 Another interesting model is suede heeled sandals with the name "Friend of the Forest" in the art deco style. It was this style of design that was especially popular during the release of the animated film Snow White and the Seven Dwarfs. Hence the delicate ornament of these sandals - the charming flower petals on the heel go into the lacing that wraps around the ankle. The ends of the straps are decorated with neat tassels.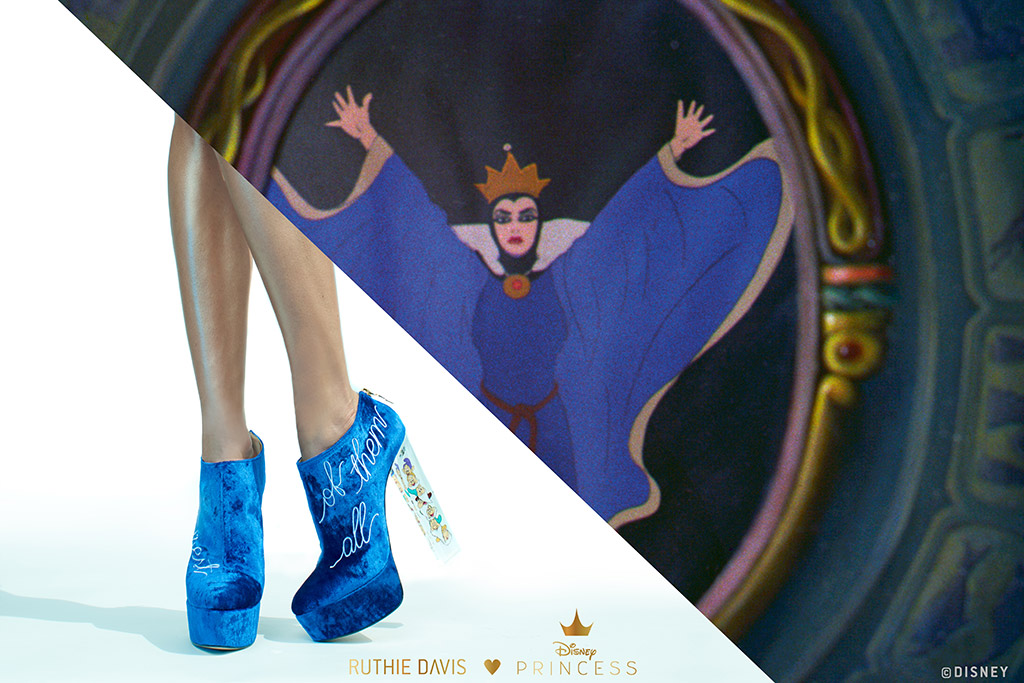 Another model of the collection is the "Seven Dwarfs" booties, made of bright blue velvet, on top of which is the inscription "fairest of them all" (translated from English: "Sweetest of all"). Transparent heels of sandals are decorated with a print with the leads of all seven gnomes from the famous cartoon.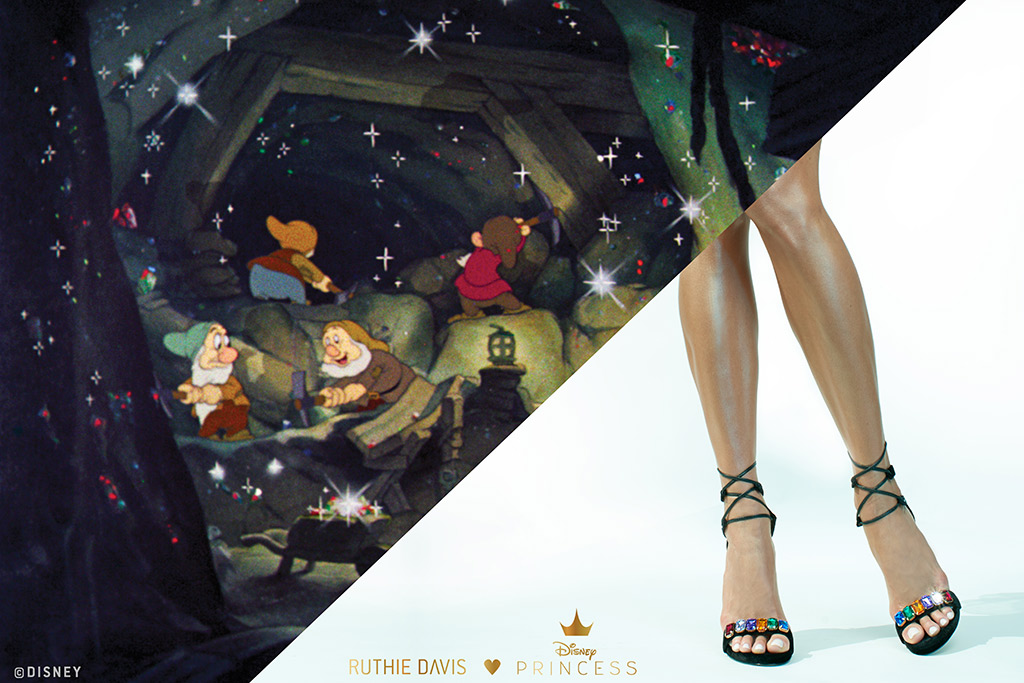 Ruthie Davis was inspired by the Dwarf diamond mine and created a pair of sandals that adorn a thin strap with multi-colored diamonds.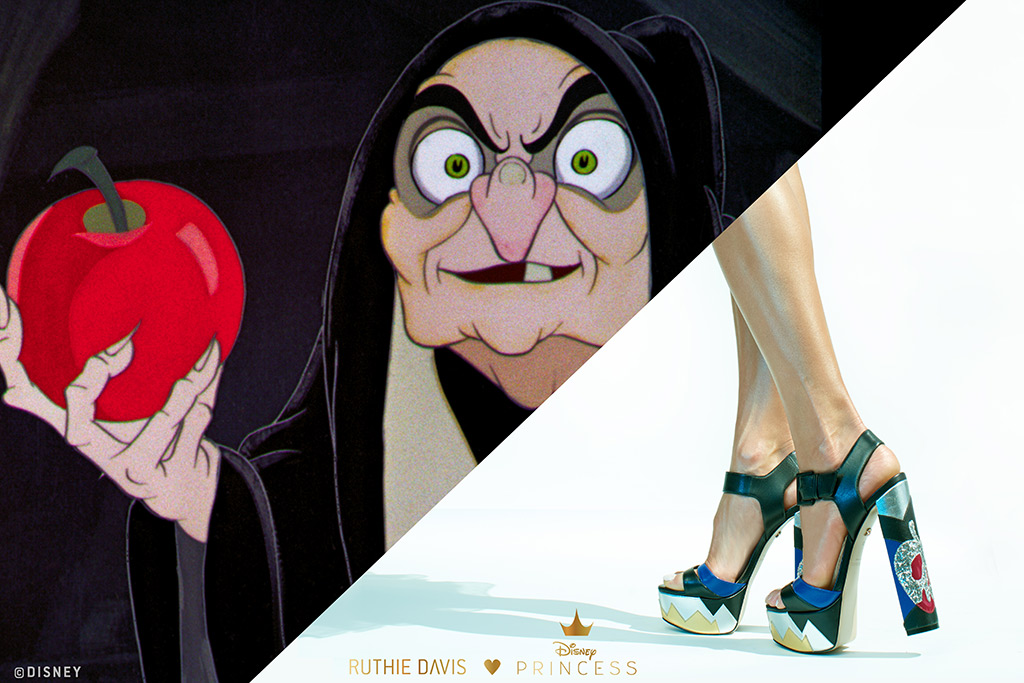 On the heels of the "Rotten Apple" sandal model, you can see the very unfortunate apple from the fairy tale, which, as befits an enchanted fruit, glistens, shimmers and looks very attractive.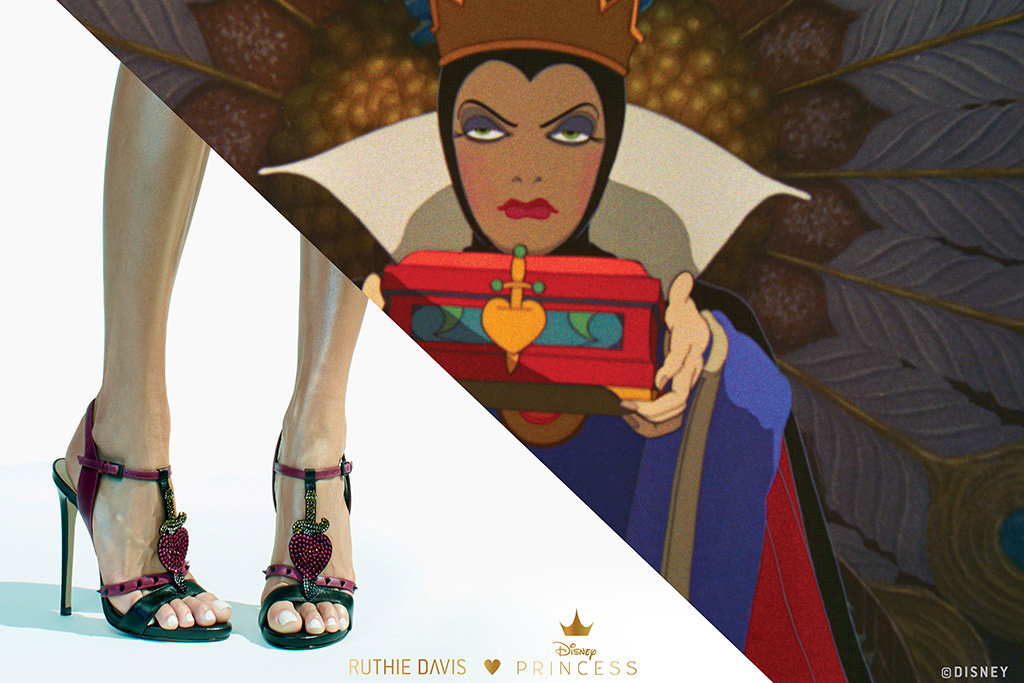 Another pair of heeled sandals called Heart & Dagger also looks very smart and sparkles no less dazzling, thanks to the graceful jewelry created on the basis of Swarovski crystals.
The collection will go on sale in the online store of the brand Ruthie Davis in January. Prices for limited edition shoes range from $ 498 to $ 798.
American shoe designer Ruthie Davis has started a partnership with Disney. The first capsule collection of the Ruthie Davis x Walt Disney collaboration is dedicated to ...