Part of the Prada Group, fashion brands Church's x Miu Miu are collaborating with brogues and monks, crafted in glossy matte leather and available in classic shades of black and tobacco.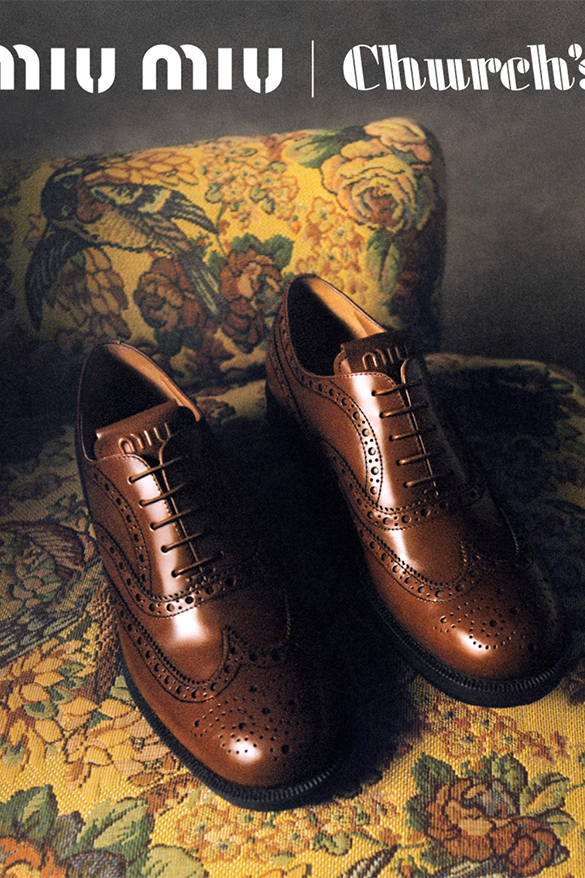 The traditional styles of the British brand Church's have been reimagined with a wider, rounder shape and a more sporty rubber outsole compared to traditional leather. An embossed Miu Miu logo is featured on the tongue of the shoe.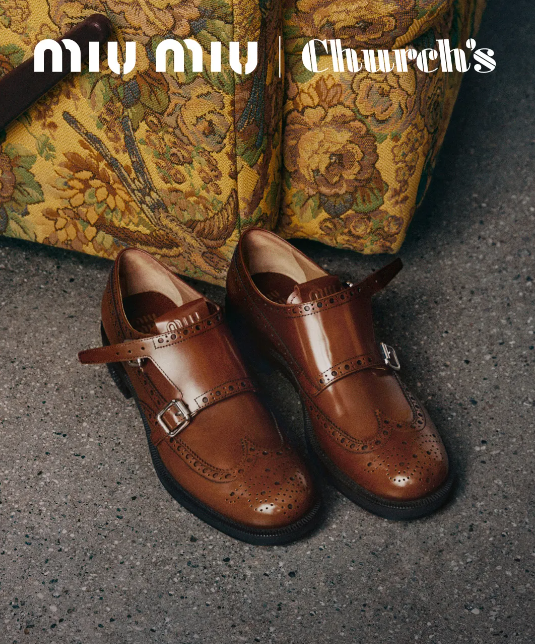 The collection comes out just in time for the start of the school season and will appear in the Miu Miu online store on Tuesday, and from September it will be presented in the brand's branded retail.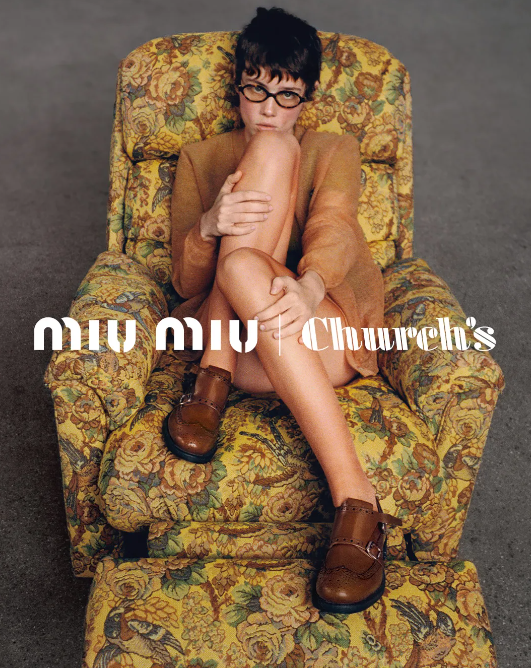 The British shoe brand Church's was founded in 1873 and still produces handmade formal shoes at its Northampton factory. Since 1999, the brand has been part of the Prada Group. Church's has also collaborated with other fashion brands, including Off-White and Noir Kei Ninomiya.
Part of the Prada Group, fashion brands Church's x Miu Miu are collaborating with brogues and monks, crafted in glossy matte leather and available in classic…