The Obuv Rossii group of companies has developed a new collection of the S-TEP brand for the fall-winter 2017 / 18 season. It will be presented for the first time at the Euro Shoes Premiere Collection, which will be held in Moscow from February 27 to March 2 in Sokolniki Exhibition and Convention Center. The collection includes 100 shoe models, the design is based on the military style.


Mass production of the new collection will begin in the spring, and in September new shoe models will go to Westfalika, Rossita and Pedestrian stores, which are part of Obuv Rossii GK.
S-TEP brand has been on the market since 2000 of the year, it has been owned by Shoe of Russia since November 2015 of the year when the company acquired the factory of the same name in the city of Berdsk, Novosibirsk Region. S-TEP is casual and women's shoes made from natural materials. In the manufacture of shoes using modern injection technology. S-TEP shoes are durable, lightweight and ideal for everyday wear and outdoor activities. The sole is made from frost-resistant polyurethane, designed taking into account Siberian winters. The company sells S-TEP shoes both through the wholesale channel and through its own retail.
"The main trend of recent years is the growing popularity of casual shoes. In Europe, the share of sales of such shoes already reaches 50%, in our country it is still about 30%, but it is constantly increasing, "says Tatyana Karpitskaya, head of the S-TEP brand design center.
In the manufacture of shoes, new modern materials and technologies were used: for some military models, the sole in the toe extends to the top of the shoe and thereby protects it from mechanical influences. The sole, as before, is made from frost-resistant PU material and is fixed by injection molding. For tinting the soles, the company used new fashionable shades - metallic, bronze and gold.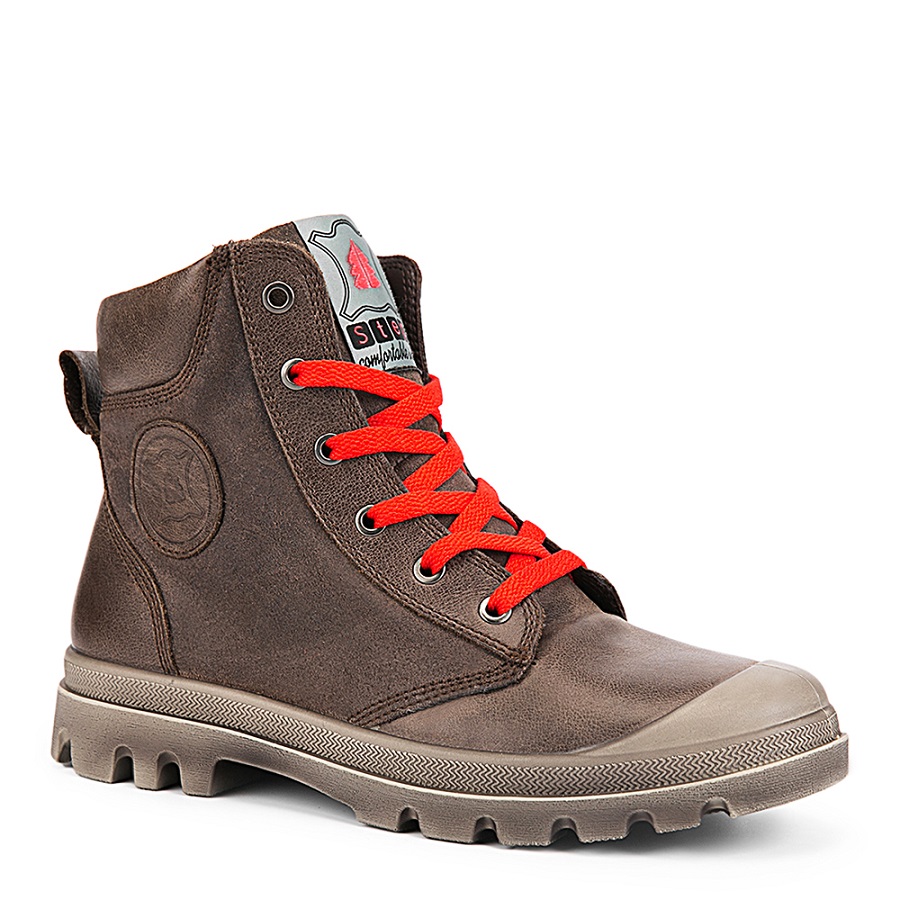 Group of companies Obuv Rossii
was founded in 2003, the head office is located in Novosibirsk. The main business areas are footwear production, retail and wholesale trade in footwear and related products. Obuv Rossii develops five shoe chains: Westfalika (mono-brand, mid-price segment), Pedestrian (multi-brand shoe supermarket), Emilia Estra (shoes boutique), Rossita (store for the whole family) and Lisette (fashion shoe salons). The shoe chain "Obuv Rossii" today has more than 450 stores in more than 100 cities. RAEX (Expert RA) assigned the Group a credit rating of "A +" (very high level of creditworthiness), the third sublevel, with a "stable" outlook. The company's revenue in 2015 under RAS amounted to 9 billion rubles, net profit - 1,3 billion rubles. The company has online stores westfalika.ru, westfalika-home.ru, emilia-esta.ru, rossita.com.