For the first time, the Le Chiquito miniature bag model was presented at the Jacquemus Spring Fashion Show 2018. Then the collection also included the popular huge straw hats. At the last show of the fall 2019 brand collection, the Le Chiquito collection was presented in a new color scheme, and in addition to it, a super-mini Le Petit Chiquito handbag appeared.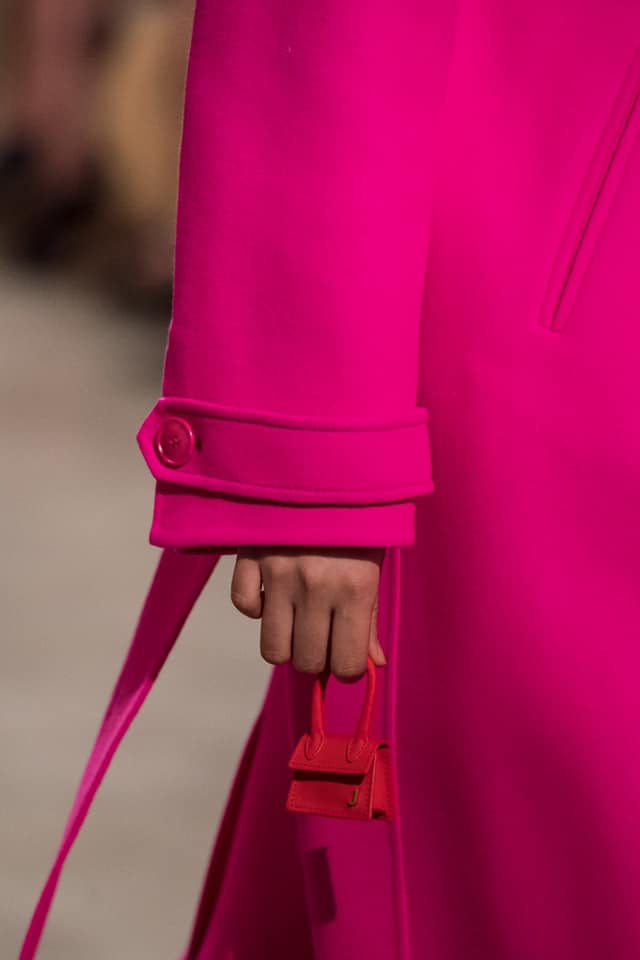 Handbag Jacquemus Le Petit Chiquito, $ 275
The new model can be worn in the form of a tiny handbag over the shoulder, as it has an elongated leather strap. Lavender, blue, red, orange and white are part of the Le Chiquito fall collection. handbags are priced at $ 535 for the Le Chiquito model, and $ 275 for the Le Petit Chiquito model. Models are available on preorder at modaoperandi.com.
For the first time, the model of the miniature Le Chiquito bag was presented at the fashion show of the Jacquemus spring 2018 collection. Then, the collection also included popular huge straw hats. At the last show ...