Online shopping, which has long become a common thing in Moscow and St. Petersburg, is now rapidly gaining popularity in the regions of Russia. According to Molotok.Ru, the latter account for a significant part of the monthly turnover of the online trading platform - 55%, the remaining 45% cover the two capitals.
Residents of 189 cities of Russia are actively shopping at Molotok.ru: from the westernmost point of Russia - Kaliningrad to the easternmost - Anadyri.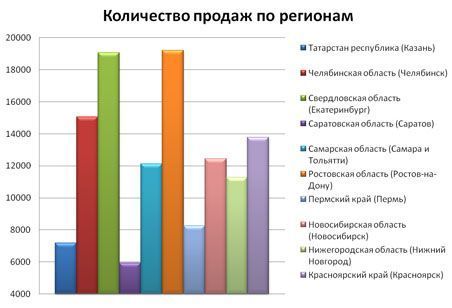 "Last year, we noticed that the behavior of our users from the regions has changed," says Andrey Filatov, head of the marketing department. - Now, when they visit the site, they are more tuned in to buy - this is evidenced by the fact that the number of visits in the regions slightly decreased, while the number of purchases, on the contrary, increased by 23%. That is, earlier our clients have already had time to carefully familiarize themselves with the capabilities of the trading platform, and today they act on the principle of "came, saw, bought".
The most active users of Molotok.ru were Yekaterinburg residents who made more than 165 000 purchases in the last three months, in second place - residents of Rostov-on-Don - 139 000 of orders placed. A little less - 133 000 times - users from Nizhny Novgorod visited the trading floor.
But the most active sellers live in the Sverdlovsk and Rostov regions, which over the past three months have concluded approximately 19 000 transactions. The Chelyabinsk region with 15 000 perfect sales for the same period also entered the top three.
On average, they spend the most on Molotok.Ru in Veliky Novgorod - 1 193 rubles. The leader is followed by Nizhny Novgorod and the region - Nizhny Novgorod residents are ready to give an average of 944 rubles for an attractive lot. In third place is Samara, whose inhabitants spend an average of 798 rubles. for the purchase.
Residents of Yekaterinburg have recently been active in the product category "Art and Antiques", residents of Chelyabinsk - in the categories "Books", "Music and Films", the Krasnoyarsk Territory was the largest adherent of a healthy lifestyle and healthy entertainment - he became the leader in the categories "Sports and tourism." In Tatarstan, they were more often interested in offers related to household appliances, in Samara, with goods for home and summer cottages, and in Novosibirsk, with cars and spare parts. Residents of Rostov-on-Don most often bought goods from the categories "Collectibles", "Watches and Jewelry", "Holidays and Gifts", as well as computer, photo and video equipment, optics, clothes, shoes and accessories,