Two young Russian brands 2MOOD and Portal have teamed up to create a stylish feminine look for this fall. Portal presented its vision of current footwear models and proposed 5 silhouettes - pumps in retro style, wide boots with a square toe, suede boots, basic and elongated Cossacks, boots with a glass-heel with a pointed cape.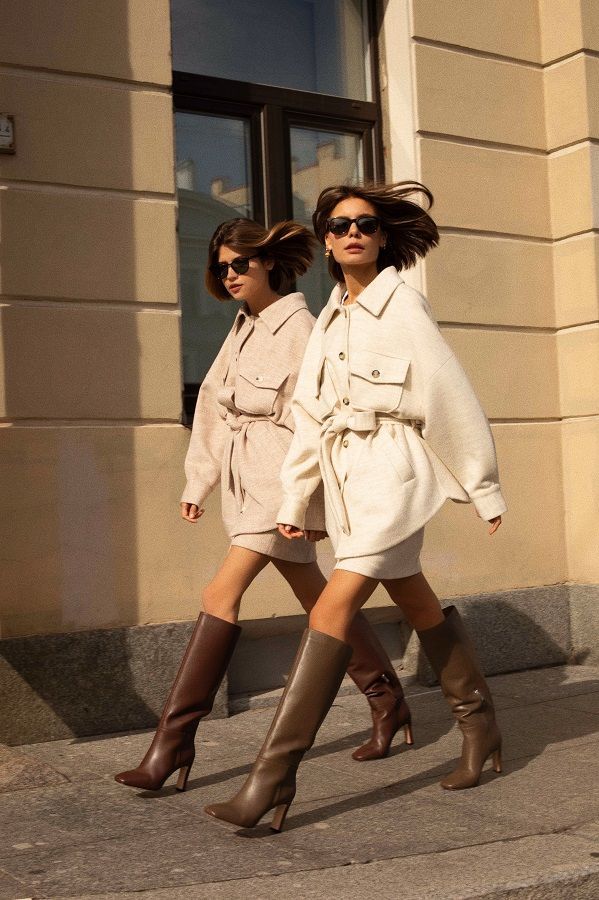 The materials of the shoe collection are genuine leather and suede. The color palette is black, white, olive, several options for nude shades. In total, the collection consists of 11 limited-edition pairs of shoes that complement the capsule collection of basic womenswear that has become a creative challenge for 2MOOD.
Ключевые сочетания: узкие брюки & худи с высокими сапогами на каблуке-рюмочке, костюм с oversized-пиджаком из эко-кожи с бежевыми казаками из замши, пастельные свитера с ботинками из мягкой кожи на устойчивом каблуке. Базовые лодочки из натуральной кожи бежевого и белого цветов дополняют луки с брюками из латекса.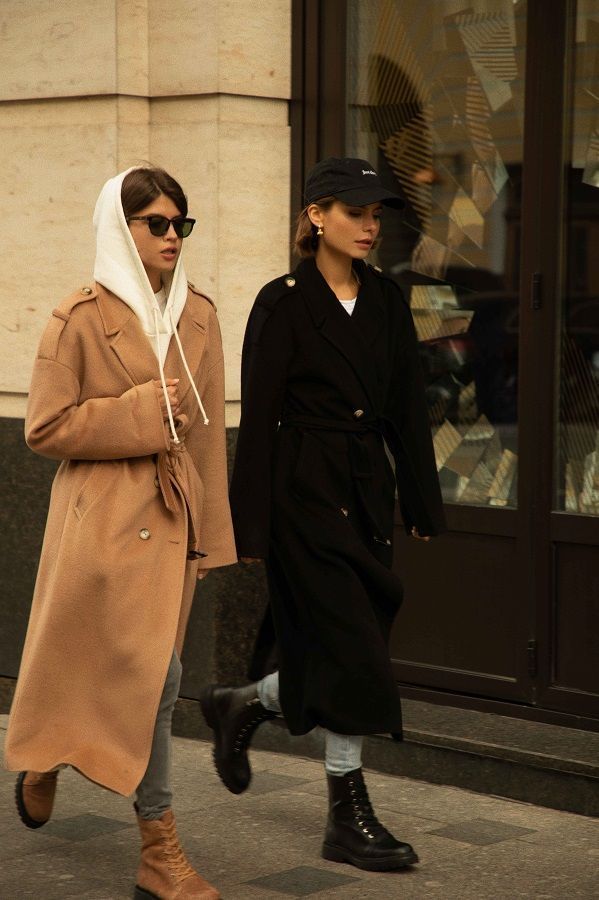 The co-founders of 2MOOD fashion influencers Christina and Polina took part in the shooting of the collaboration's lookbook. The scenery for the demonstration of Portal x 2Mood female images was the streets of St. Petersburg.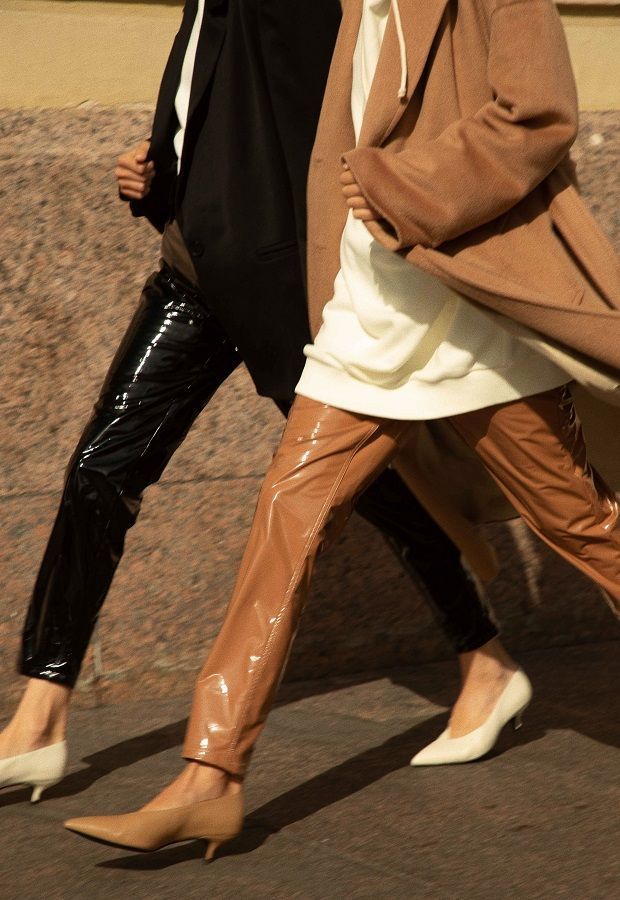 The collection is already available in the online stores of both brands. Prices for footwear collection Portal x 2Mood range from 8590 rubles. up to RUB 15990
Два молодых российских бренда 2MOOD и Portal объединились для создания стильного женского образа на эту осень. Portal представил свое видение актуальных моделей обуви и предложил 5…