Italian premium brand Premiata has introduced new sneakers for the summer 2017 which top resembles crocheted fabric.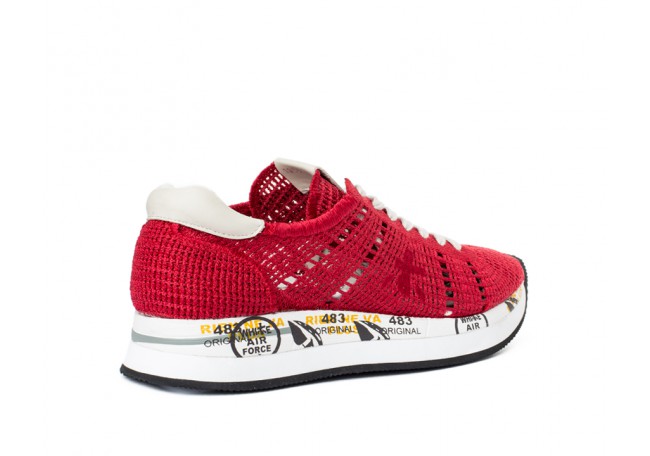 The success of the adidas yeezy boost sneaker model, which is distinguished by the original stretch upper, pushes manufacturers of sports-style shoes to a variety of experiments. There are brands that adopt the adidas experience, creating models with a similar texture, and there are those who go further and come up with something new.
The Italian brand Premiata in the spring-summer collection 2017 introduced a model of sneakers with a knitted top. Thus, the brand solved several problems at once - created a "breathable" and lightweight summer sports shoes and proposed a new original style.
The Italian premium shoe brand Premiata has presented new sneakers for the summer of 2017, the top of which resembles a knitted fabric ...