The slogan of the men's collection of shoes Guiseppe Zanotti fall season 2018 - versatility. The collection was first presented at the last Men's Fashion Week in Milan.

Bright rainbow sneakers appeared in the brand's collection despite the designer's love for laconic black. Each component of this model has its own color, which was applied to shoes manually. According to Zanotti, manual labor was worth it. "The result was a more emotional product than if everything was done in the process of industrial production. Although the cost of running shoes turned out to be about 40% higher, they came out to 300% more beautiful. " These colorful sneakers will go on sale in June.
The rest of the new collection is made up of elements of street fashion, sports, biker rock and roll and fighting styles.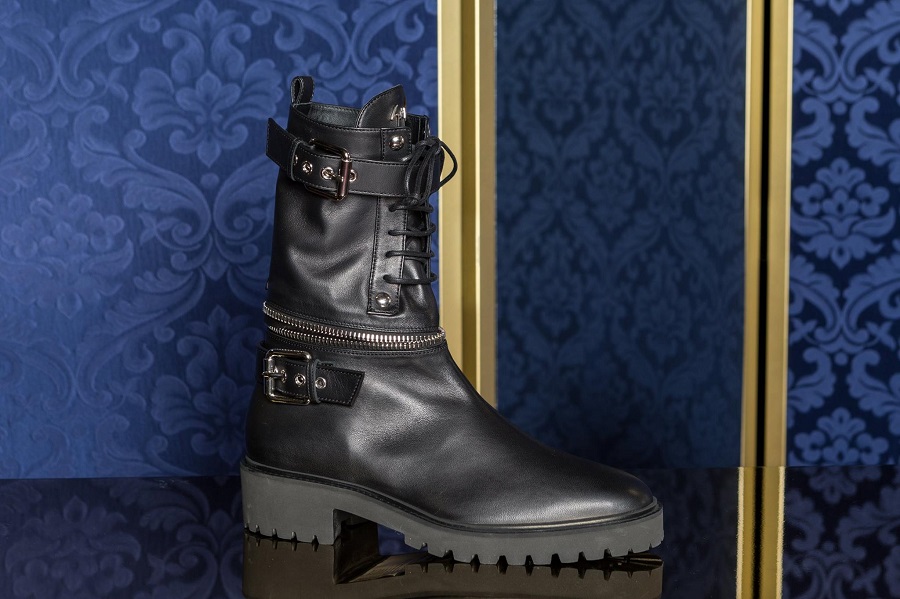 It is worth noting a biker-style boot model with a removable top that allows you to turn boots into boots.
Another novelty worthy of attention is the running shoes from black velvet, some of the soles of which are made of gilded metal. According to Giuseppe Zanotti, this super-thin metal coating was made possible through the use of aerosol, which is usually used in car painting.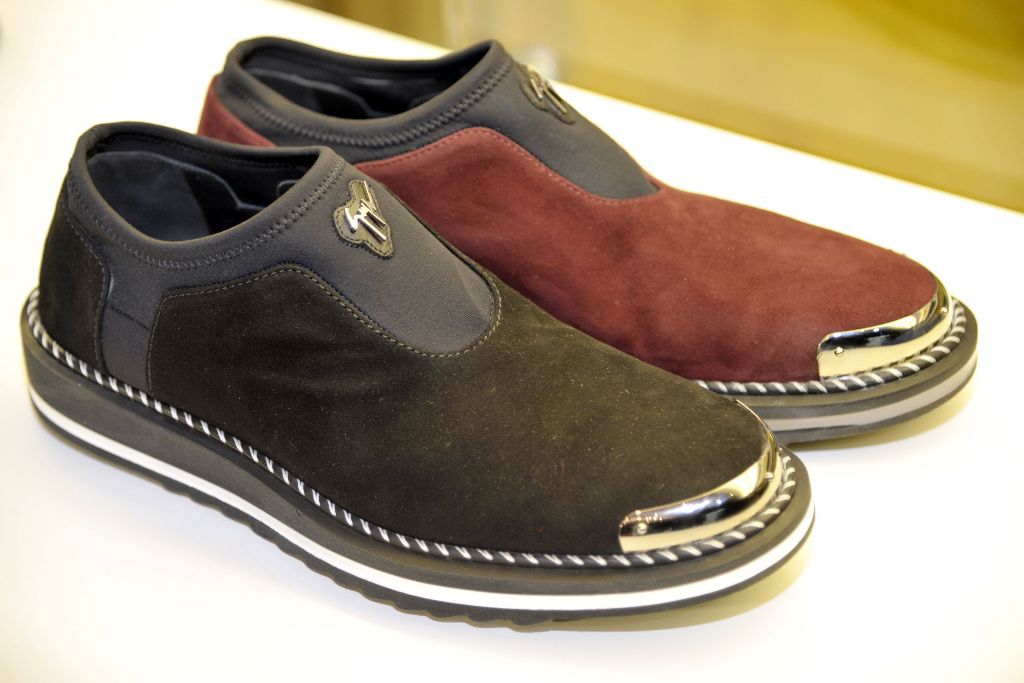 The collection also featured sneakers and classic loafers paired with a removable toe cap. "I took this idea from the world of sports of the 60's, from the sports equipment of tennis players. If desired, the socks can be removed and washed in the washing machine, "said the designer.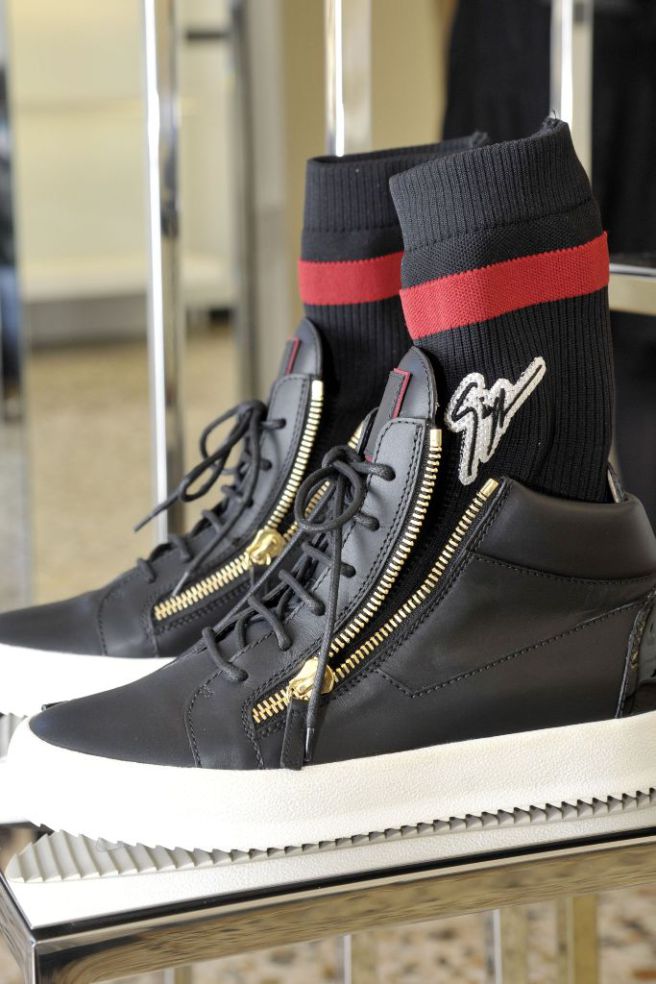 Based on footwearnews
The collection was first presented at the last Men's Fashion Week in Milan.