A collection of luxury brand shoes by Robert Clergerie of the Fall 2017 season was presented on March 2 at Paris Fashion Week these days (from 1 to 8 March) .This time, the brand was inspired by the aesthetics of the New Year's Slaves of New York 1989 the idea of ​​empowering women.
As usual, the creative director of the brand Roland Mouret brought men's details to the collection of women's shoes. It also contains today's ubiquitous stretch boots with a synthetic top. Among the details in the decor of shoes there is also fur.
In addition, the Parisian brand also showed the result of its second collaboration with the luxury clothing brand Self-Portrait.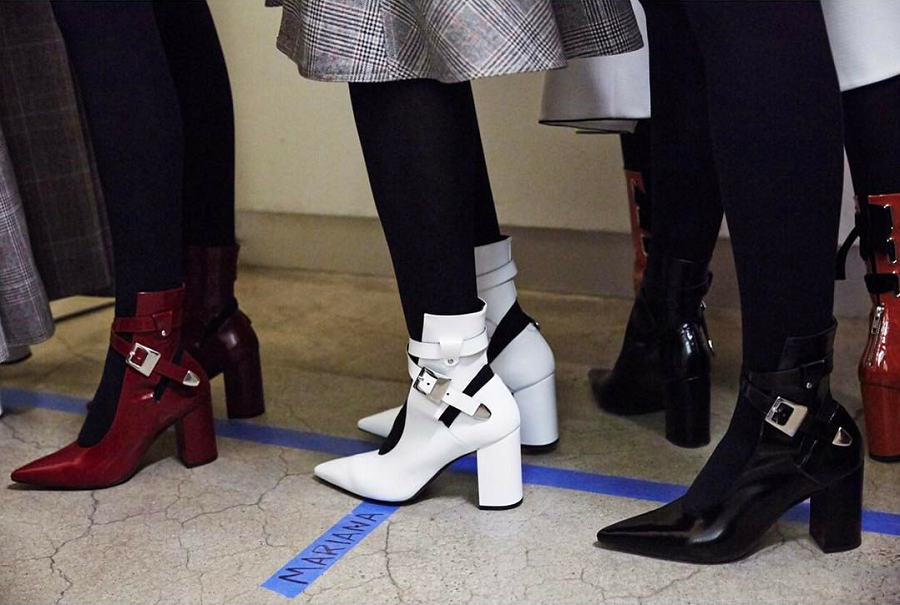 Robert Clergerie x Self-Portrait Autumn'17 Collection
The shoe collection, which included eight models, was first demonstrated at New York Fashion Week. The focus is on boots, in the decor of which there are metal eyelets, leather buckles, lacing and other details. "It turned out to be an unexpected collection because it is very feminine and different from other collections of the brand, but it has thick-heeled shoes and it's convenient," commented Robert Clergerie brand president Eva Taub on the outcome of the collaboration.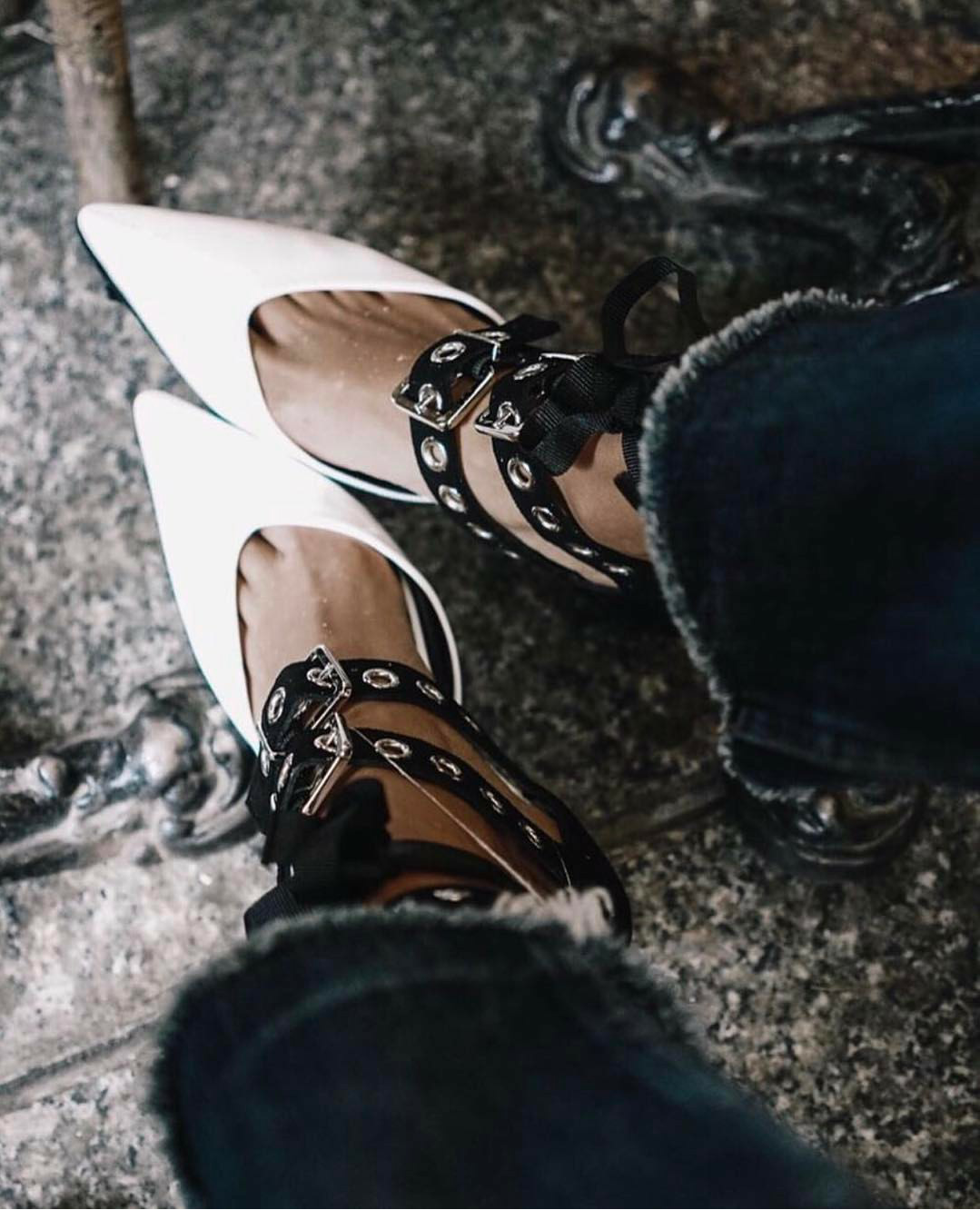 SUSA shoe model from the collection of Robert Clergerie x Self-Portrait spring-summer'17
The result of the first collaboration of Robert Clergerie x Self-Portrait was the capsule spring-summer'17 capsule collection, the hit of which is the model of SUSA women's shoes - a mix of femininity and brutality. The feminine shape of the pumps is complemented by leather straps around the ankle decorated with round metal loops.
The fall 2017 collection of footwear from luxury brand Robert Clergerie was presented on March 2 at Paris Fashion Week, which takes place these days (March 1-8). This time the brand ...