The first step in the collaboration of UGG and the Parisian fashion brand Y / Project was the process of transforming the shoes of the California brand. Ugg boots were transformed into over the knee boots, models of women's UGG high-heeled shoes, men's UGG slippers and a new version of men's boots appeared. The second stage of the collaboration was the launch of an unusual advertising campaign with images on the theme of ancient Greek myths.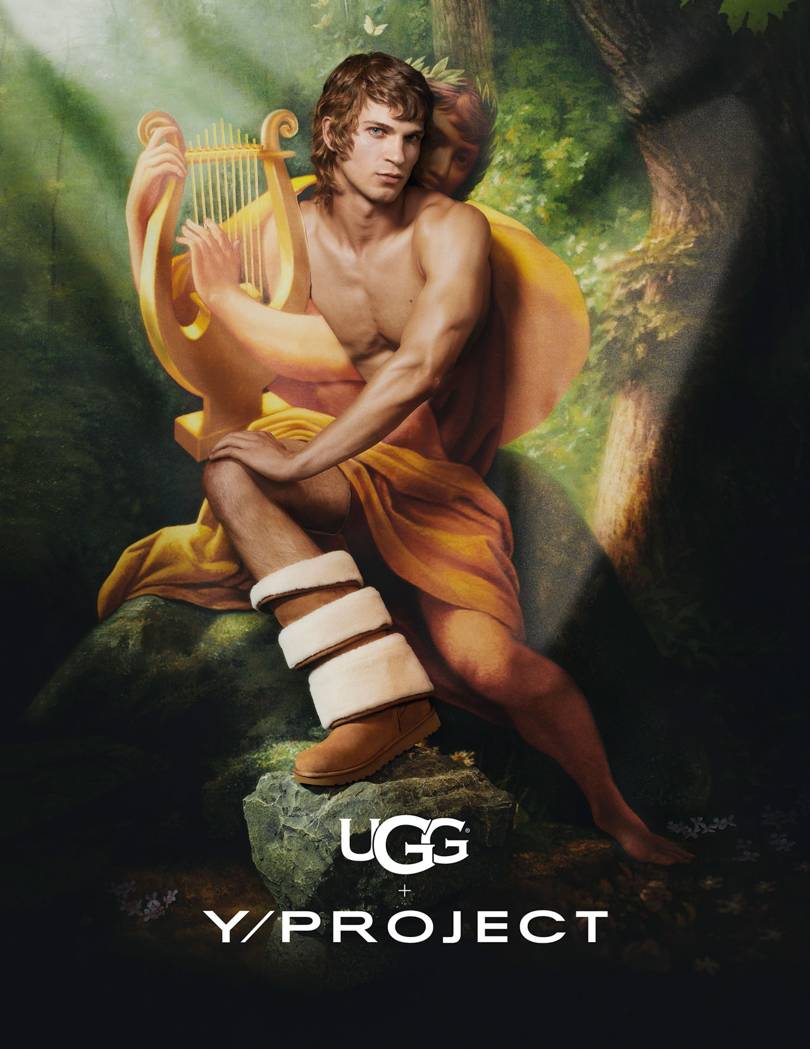 Creative director of the brand Glenn Martens created a series of advertising images based on the classic works of French painters Alexander Cabanel, Francois Boucher and Simon Vouet.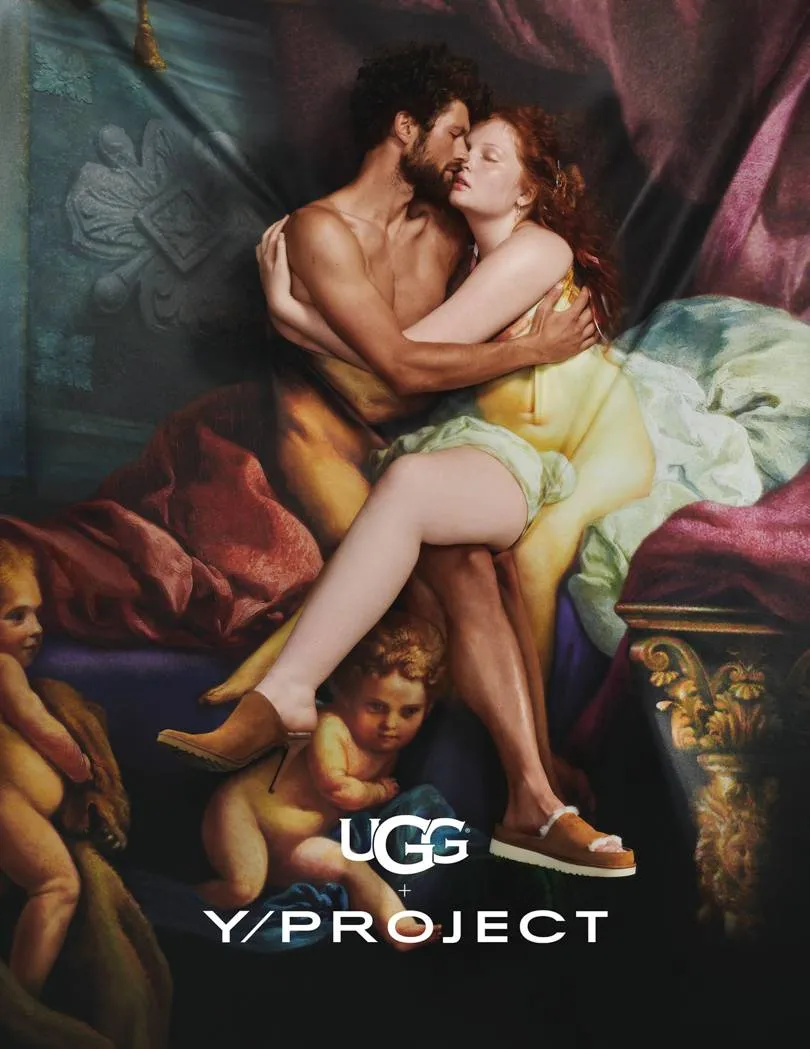 "The idea was to present cult shoes in the works of famous artists," said Glenn Martens. The Belgian designer chose Alexander Kabanel's "Birth of Venus" as the starting point for creating images, creating his own version based on this work.
To create three advertising images, the designer invited models who took part in a photo shoot, reincarnated in the images of the Greek gods Venus, Omphale, Hercules and Apollo, having previously put on footwear models from the UGG x Y / Project collection.
The first stage in the collaboration between UGG and the Parisian fashion brand Y / Project was the transformation of the California brand's footwear models. Ugg boots were transformed into jackboots, appeared ...