The new model of the clogs of the French luxury house Hermes is already being compared with the most coveted bag of the same manufacturer - Birkin, which can be purchased only after waiting in line on the waiting list. At the moment, the clogs of the brand's current spring collection, which were first shown on the catwalk of Paris Fashion Week in October 2020, have already been sold out, writes Footwearnews.com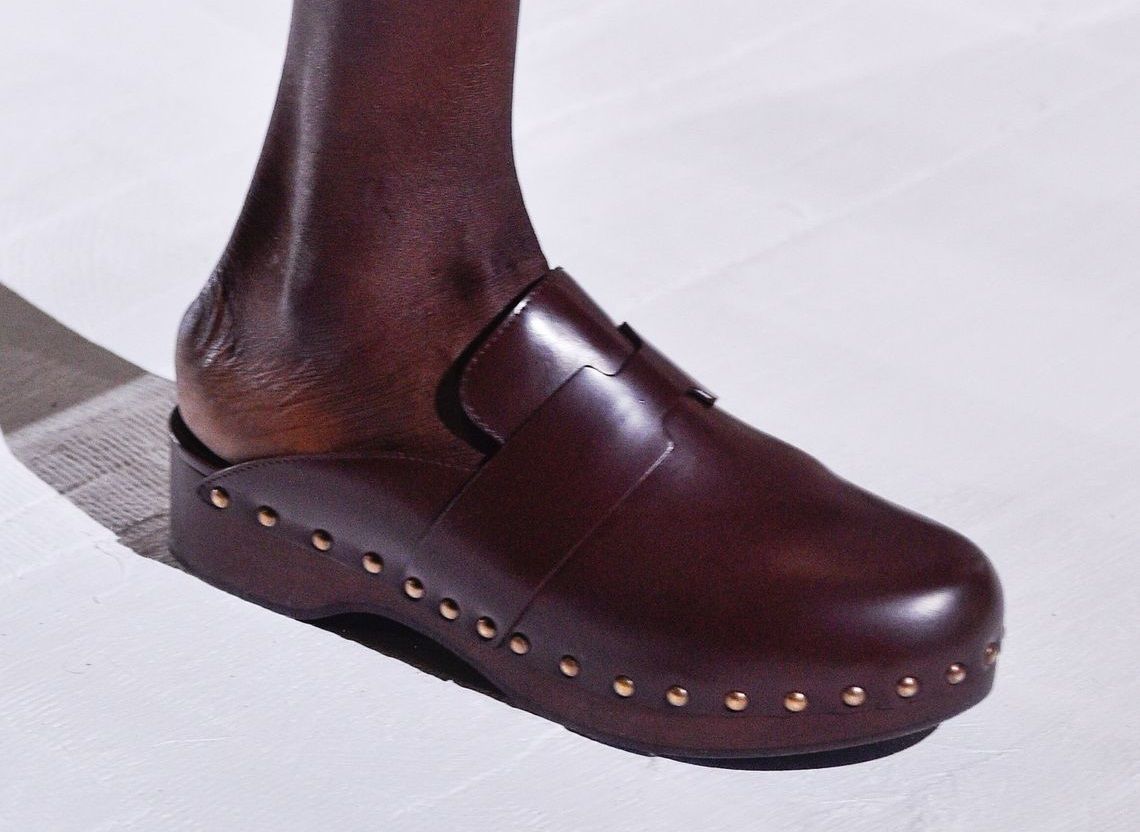 Hermes, spring '21
The new Hermes clog does not look extraordinary - these are classic clogs with the brand's signature curved wooden sole, smooth leather upper and studs. But these are shoes, created with all the perfection of the craftsmen of the house of Hermes, from high quality materials. The Cayla clog model has a distinctive feature - a leather strap made in a graceful H-shape, the same is often used in the design of the brand's sandals and sandals. The high price of clogs - 990 euros, did not become an obstacle for the rush demand for this model. According to a representative of the luxury house, a waiting list has not yet been introduced for the shoes, but Hermes continues to receive requests for this model from its customers after the sale of the entire volume of the issue.
Clogs are supposed to be the most suitable shoe this summer, when social events are still restricted and outdoor dining and walking are becoming the main leisure options.
The new model of the clogs of the French luxury house Hermes is already being compared with the most coveted bag of the same manufacturer - Birkin, which can be purchased only after waiting for your turn in the list ...