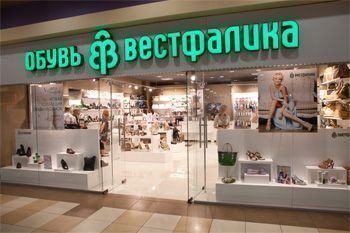 17.03.2016
4007
2016-03-17
Obuv Rossii GC started testing iBeacon technology, which allows building personalized communication channels. These are small beacons that send a unique message via Bluetooth. When a person with the brand's mobile app installed on the phone enters the iBeacon coverage area — passes the company's store in the shopping center — the beacon is activated and sends a push notification about the new collection, discounts, unique offers, etc.
Such iBeacon beacons were installed at the beginning of March at the Royal Park shopping center in Novosibirsk in the Westfalika chain store, which is part of Obuv Rossii Group of Companies. Last year, the mobile audience of the Westfalika online store increased by 7%, and now every third visitor comes from a smartphone or tablet. The introduction of new technology will increase the number of points of contact with the customer: create personalized offers, collect various data on how many people entered the store, how long they spent there, etc. The project will work in the Westfalika store in test mode for six months, based on its results a decision will be made to replicate the technology throughout the network.
Obuv Rossii Group of Companies began testing the iBeacon technology, which allows building personalized channels ...