On August 17 in Moscow on Baumanskaya after renovation, the Tervolina salon opened in a new design concept. It became the fourth network store open in a new design.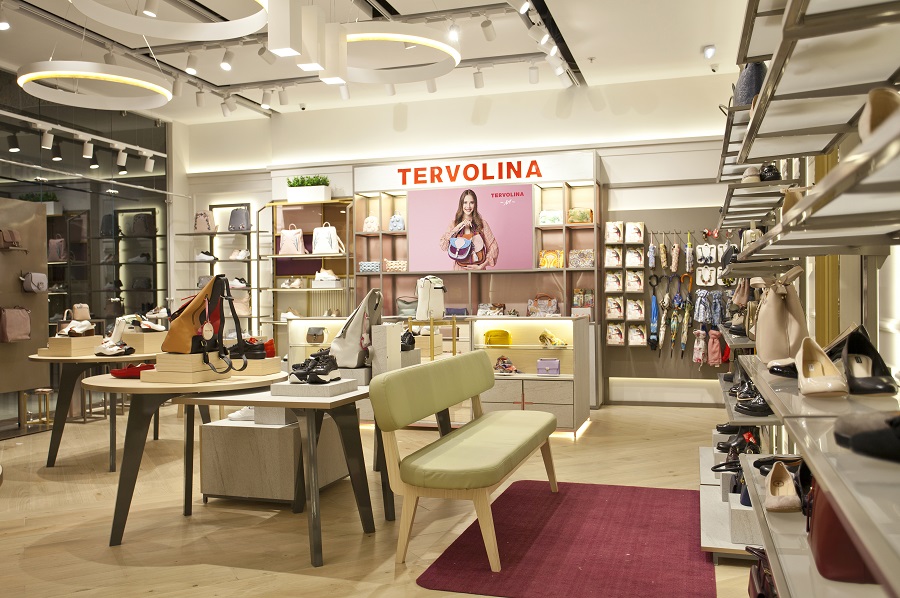 The inspiration for creating a new store interior was the work of artist Pete Mondrian, the company said in a press release. As in the work of this artist, who is considered the founder of abstract painting and the pioneer of neoplasticism, the main role in the design of Tervolina salons is played by simple geometric shapes, the color palette includes only 3-4 colors.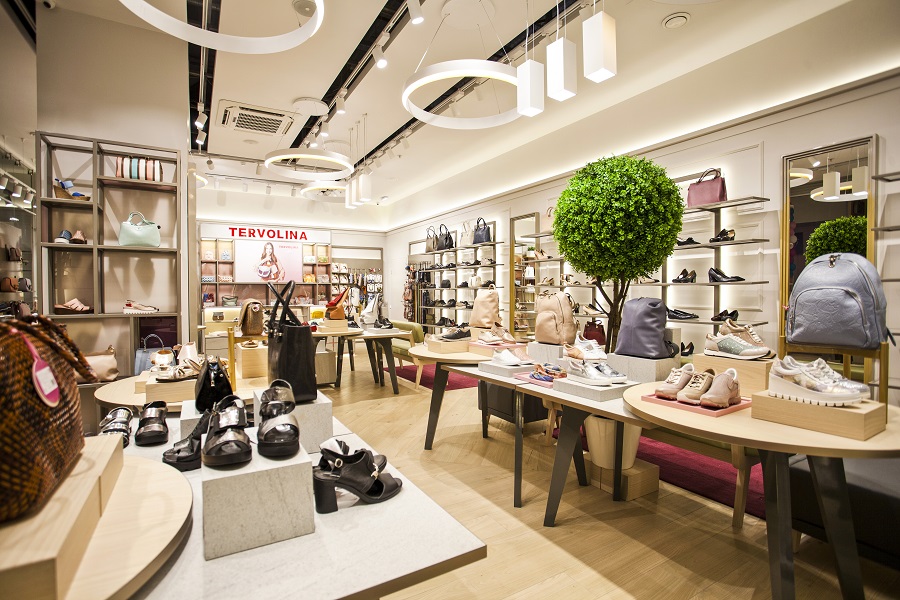 Tervolina has three colors: white, gray and pink. In order to determine the most comfortable environment for customers, the company's experts conducted a serious study, which, in addition to studying color preferences, touched on aspects such as the level of lighting in the cabin, the location of the windows, the configuration of the furniture and the materials from which it is made.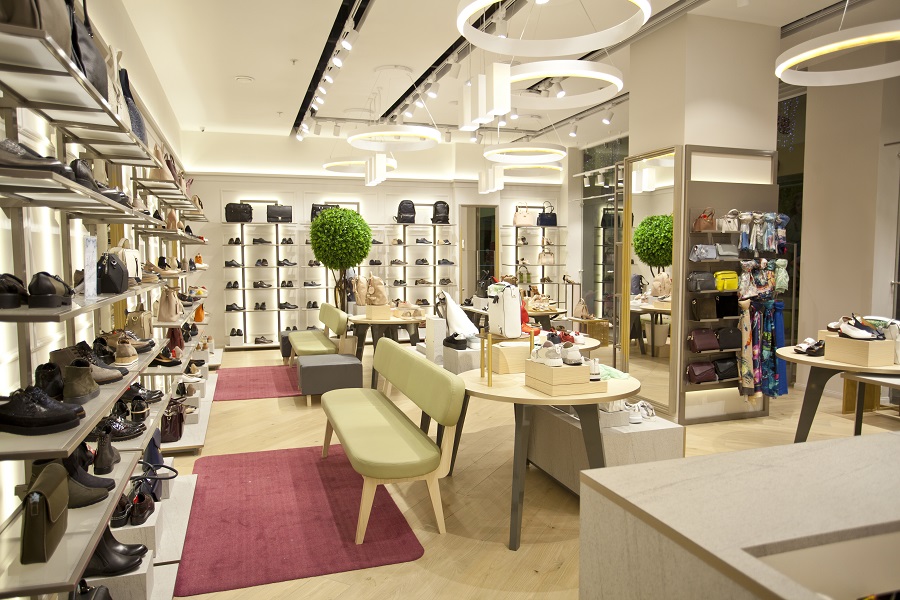 Inside, only LED lighting is used. Ring ceiling lights are made to individual order, creating a soft luminous flux in the center of the trading floor. Commercial equipment and furniture are made of noble materials - wood and brass. In the new salons there is a lot of greenery.
Conceptual changes also affected the uniforms of sellers.
The sales area of ​​the new Tervolina salon on Baumanskaya is 144 sq.m. It presents a collection of men's and women's shoes, scarves and stoles, as well as a wide selection of wallets, purses, shoe care products and other related products.
The Tervolina salon on Baumanskaya became the fourth salon open in a new concept. In 2018, it was successfully implemented in three more brand salons in Moscow - in the Kaleidoscope, Milya shopping and entertainment centers and in the Capitol in Podolsk shopping center.
Tervolina Company founded in 1992 year. Collaborating with the oldest factories in Italy, the company gains enormous experience and in the 1999 year decides to produce its own collections under the Tervolina brand and create a Tervolina retail chain. Today, brand collections are produced in Asia, Europe, South America and Russia.
On August 17, after the renovation, Tervolina salon was opened in Moscow on Baumanskaya in the new design concept "Dream". It became the fourth chain store opened in the new ...