Moscow shoe factory "Paris Commune" (which will celebrate the centenary of its shoe production in 2022) introduced the new Spring-Summer / 2019 collection of a well-known children's brand
Elegami
.
When designing a collection of children's shoes, fashion designers proceed from the key principle: "Elegami Children's Shoes - Parents and Happy Children Must Be Satisfied." What is this expressed in?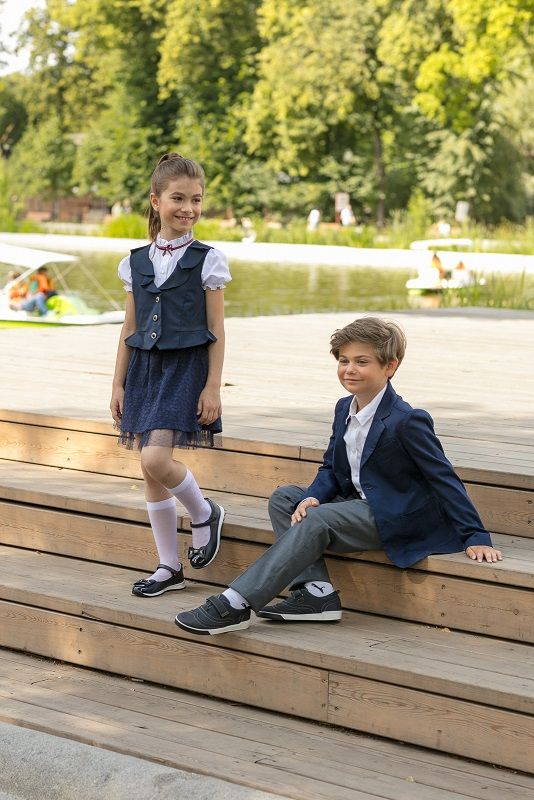 First of all, in a wide range. There are several directions in Elegami children's shoes: Elegami First Step, Elegami Profilaktik, Elegami BIO, Elegami Air Soft, Elegami Foil Wool Complex, Kinder Tex, Elegami Tex, where stylish and comfortable shoes for different ages and climate characteristics are presented.
In the spring-summer 2019 collection you can find open sandals, bright fashionable low shoes with prints, and reliable sandals with a "protected nose" (due to an additional insert on the toe part, which consists of special anti-vandal material), and elegant shoes of tender bow pastel colors and trendy golden brogues ...

It is easy to find stylish, comfortable and safe pairs of shoes for a child of any age here (starting from 8 months).

Secondly, parents are very anxious about the health of their children, and Elegami children's shoes help them in this. How? The Paris Commune factory carefully monitors both the quality of the manufacture of children's shoes and the quality of materials. Elegami children's shoes are made of genuine leather, comply with the Technical Regulations and international standards, and are recommended by the Scientific Research Institute of Hygiene and Health Protection of Children and Adolescents as replaceable shoes in institutions.

Thirdly, children love Elegami shoes for their beautiful design and amazing comfort.
In 2016, the Elegami children's shoe collection was awarded the Golden Spindle Award. The level of innovation introduced by the Ministry of Industry and Trade of the Russian Federation. According to the results of the contest-rating of Russian organizations of the children's goods industry "Made for childhood - 2017", the manufacturer of Elegami children's shoes - CJSC IOF "Paris Commune" took the honorary 2 place.
Everyone can see the quality of the models at the next shoe exhibitions in Moscow.
The Moscow shoe factory "Paris Commune" (which will celebrate the centenary of its shoe production in 2022) introduced the new Spring-Summer / 2019 collection of the famous children's ...