How long have you been represented in Russia?
Since the 1990 years in Russia, we immediately started working with Rendez-Vous. Russia is the main market for us.
How satisfied are you with sales in Russia in recent years?
The crisis, of course, is felt both in Italy and throughout the world. But we continue to work with the Russian market. I want to note that we have opted for the production of our shoes in Italy, and we will adhere to this strategy, no matter what. This is our main difference from many luxury brands, in which most of the production process takes place in some other countries, and in Italy they do one thing, some kind of final stage.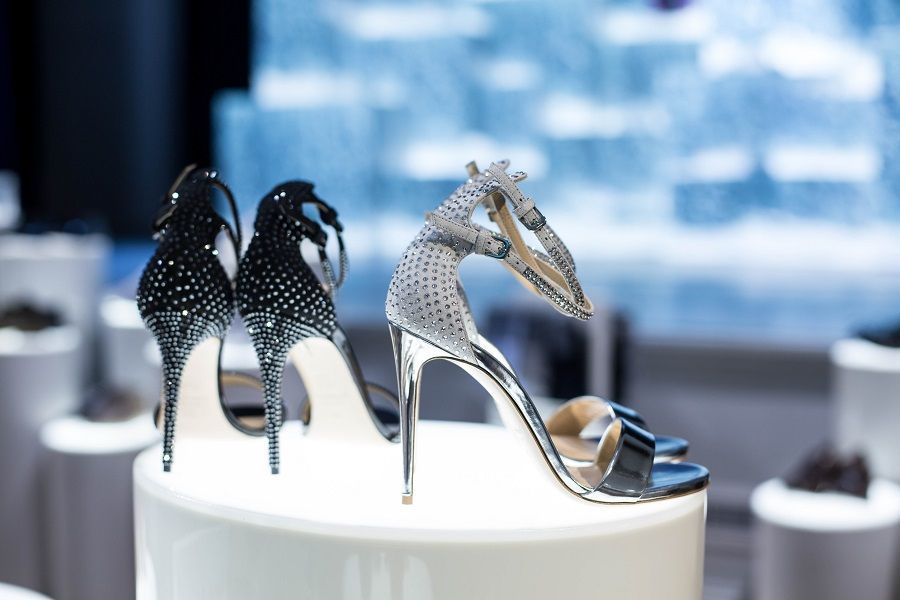 Please tell us about the policy of promoting your brand! Do you participate in Fashion Weeks?
We are participating in Milan Fashion Week. We have an open showroom in Milan. We do not participate in exhibitions. During Fashion Week, we invite all buyers to our show room. We also have a press day, and if journalists need some shoe models for writing an article, we provide them. After a press day, buyers come to our showroom. As for the promotion in Russia, we work very closely with marketing at Rendez-Vous.
Are you a brand designer, please tell me how your collection differs from season to season or do you adhere to one style?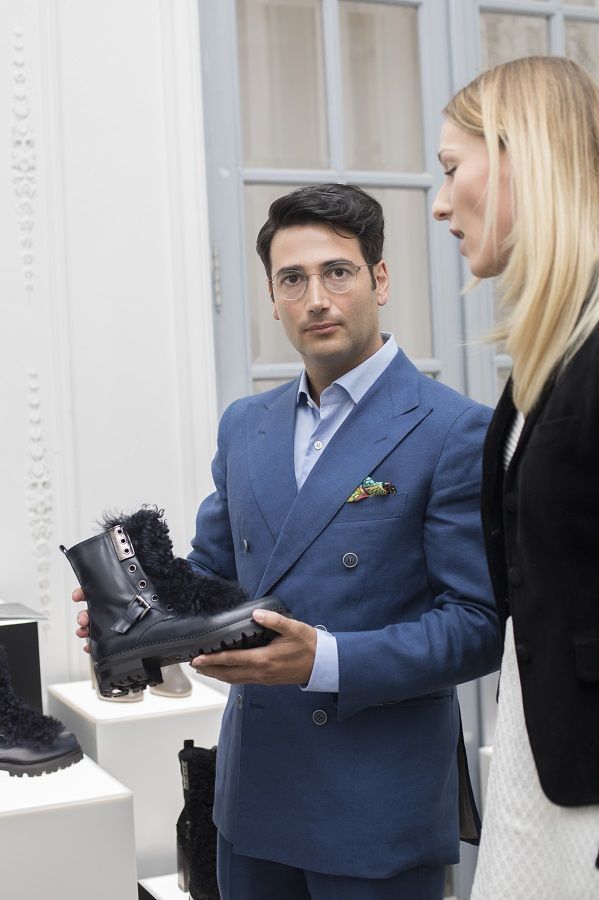 Naturally, there is some kind of generally accepted style, but models change from season to season. I like the minimalist style of shoes. For example, this model of open sandals with high heels. On the leg, this model literally glows with brilliance. An interesting play of light is formed, which is reflected in rhinestones and patent leather. Or this model of ankle boots is more simple, everyday. It is suitable for all women who live in a big city, for example, for managers or journalists. Shoes should be comfortable, and at the same time, the girl who wears it should feel special, unique. These ankle boots are very simple, but at the same time very elegant. Now they are in trend, but nothing lasts forever, and the style, of course, also changes.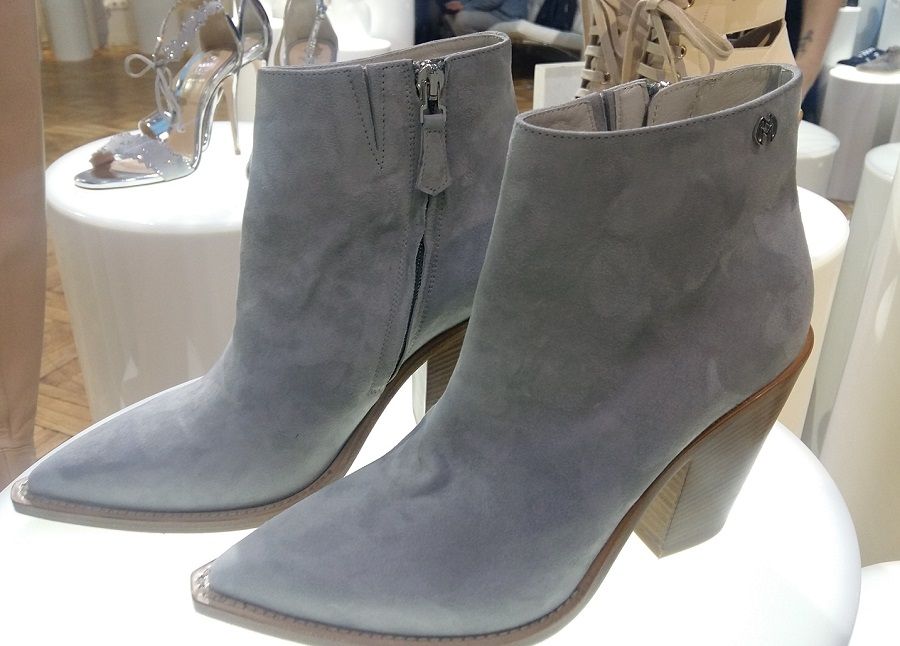 What inspires you to create collections?
My clients inspire me.
How? They tell us what they would like?
In any case, each brand tells its own story. I try to monitor how society is changing, changes in clothes. Customers' perceptions of certain products change over time. What is trendy today will become a classic tomorrow. It is very important to be able to synchronize with the perception of the client. It is important to guess his desire.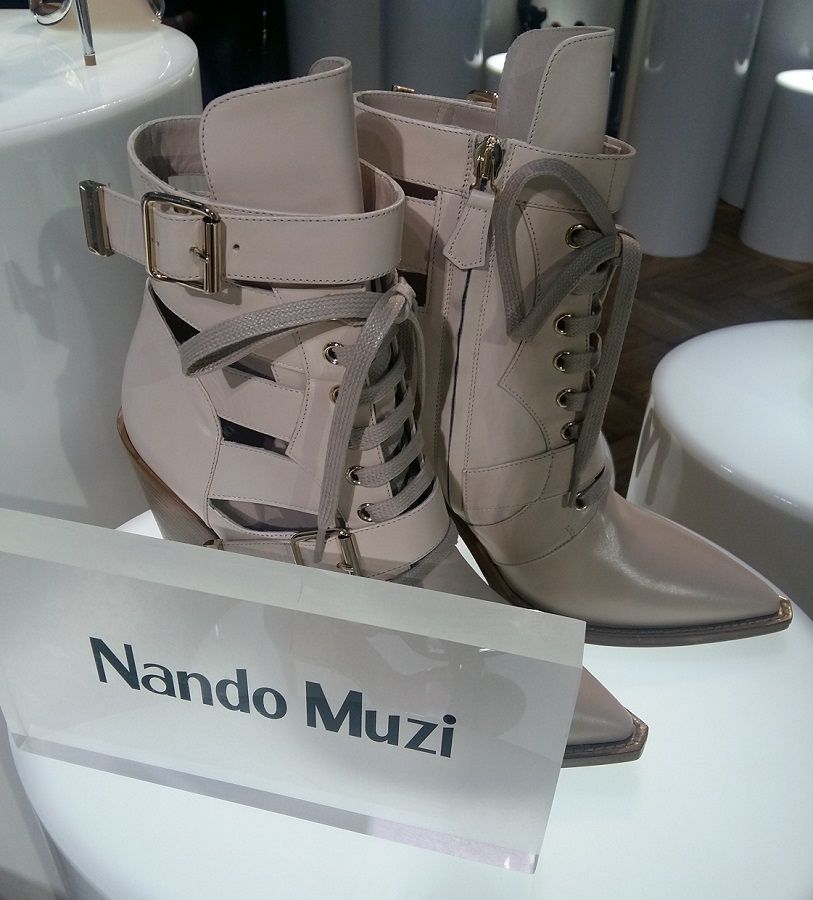 Most Italian shoe brands were born in the midst of a family business. Do you also have a family company?
Yes, you can say that I was born in a factory. Dad and mom worked in their own company. I grew up in a shoe factory, and studied at it. At first I worked with my father, along with other designers, then I slowly learned to do everything myself. I watched and studied.
Do you draw models yourself or just lead a group of designers who draw?
I draw myself. When I come up with something, I already have a clear understanding, you can say a photo of what I want to see and I just need to complete it.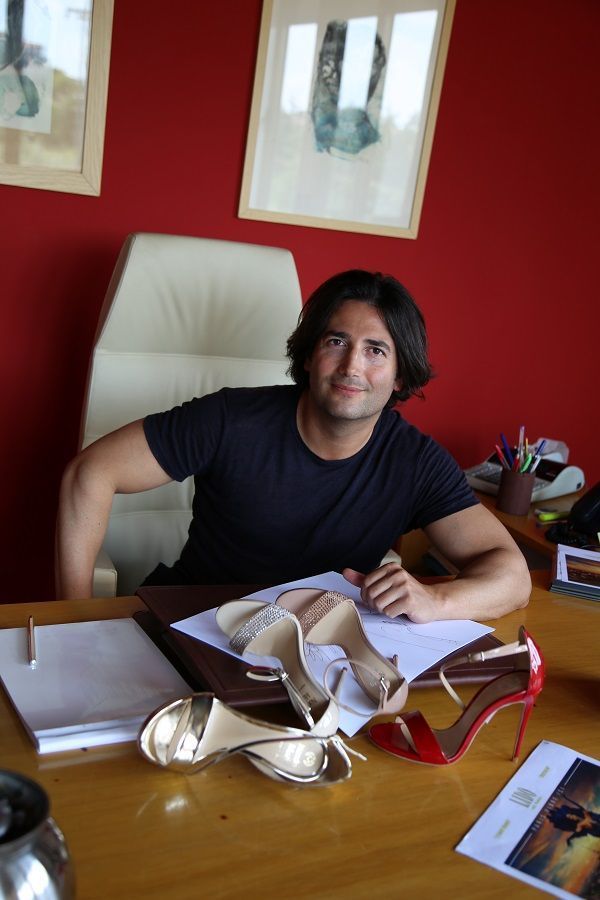 In Russia, the last 5-10 years, a lot of shoe masters have appeared who create handmade shoes themselves. It is probably best to learn shoe craftsmanship in Italy, can you recommend something?
In Italy, you need to learn exactly the technical aspects - how to do, how to perform. And getting into the goal of making the model in the right proportions so that the client likes it is not something that you can learn at any school. That is, all this is achieved through trial and error. You are mistaken, draw certain conclusions, and study. Everything is built on psychology.
That is, is it worth it to either study yourself, or go to work in a factory?
My advice is to go to a disco and see what people go to, what they like, what they might like. To create cool women's shoes, you need to love life, love women, in this case - everything will work out.