The St. Petersburg brand of tailor-made sneakers AFOUR does not really fit the definition of "new", next year the brand turns 15 years old, and we have repeatedly written about the bright collaborations of the brand in our news. And yet, AFOUR is at the beginning of its journey, because the production and service concept, which was developed by the founder of the brand Vladimir Grigoriev, is new, original and has good prospects in its own way. Shoes Report interviewed Vladimir Grigoriev during Fashion Week in Moscow, where AFOUR sneakers were presented on the market and were a success.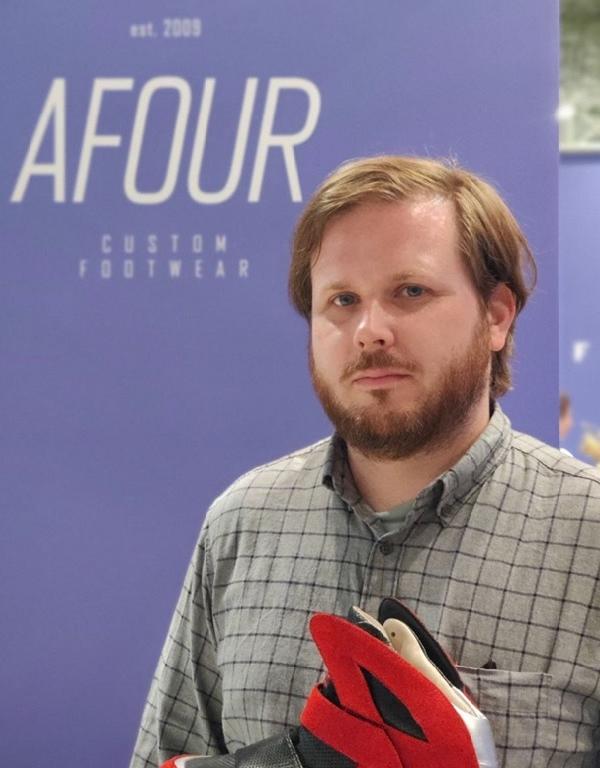 AFOUR founder Vladimir Grigoriev
Vladimir, it seems to me that the first time the fashion audience learned about AFOUR was at the Faces & Laces festival, when you mercilessly cut branded sneakers into pieces, where did such an idea come from? Why is this needed?
In general, before I started sewing sneakers, I cut all my old ones to see what was inside, to see the materials, to understand the logic of the design. We started in 2009, and when we were just learning the craft of a shoemaker, we didn't have as much information on sewing shoes in our country as there is now in the same Youtube. Therefore, this method was very good for learning. And when we first participated in Faces & Laces, the festival had the concept of "espionage", we thought that it was industrial espionage, and decided to bring this experience to the public. We brought a stand, tools with us and asked the festival guests to bring us their old branded sneakers.
The idea was to look at technology. Right in front of the owner, we cut the shoes and showed what was good and what was not. At the same time, they gave a discount on tailoring in AFOUR. Then we really shocked people! Now we are doing this performance more for students who come to study with us. Oddly enough, many of them do not realize that you can take and disassemble the shoes to see how everything works there.
Last year we made another concept, we collected new sneakers from old ones. That is, the sneaker is completely made from a bunch of old sneakers, from which we took the surviving elements. It was very useful for the students, they studied everything and made a finished product that can be worn.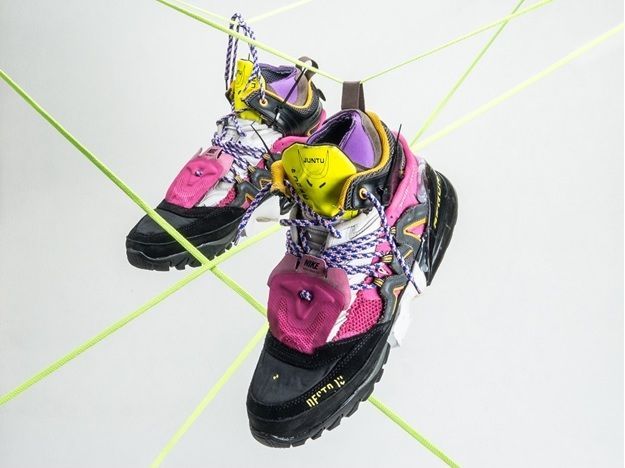 AFOUR, sneakers assembled from elements of old sneakers
That is, you not only sew, but also teach?
Education is more of a support for students at the diploma stage, because no one wants to make mock-ups for them. When they go to a third party company to make a shoe prototype, they charge a very high price, but I understand that neither our company, nor the industry as a whole without designers who have experience, will not move anywhere, and we try to help.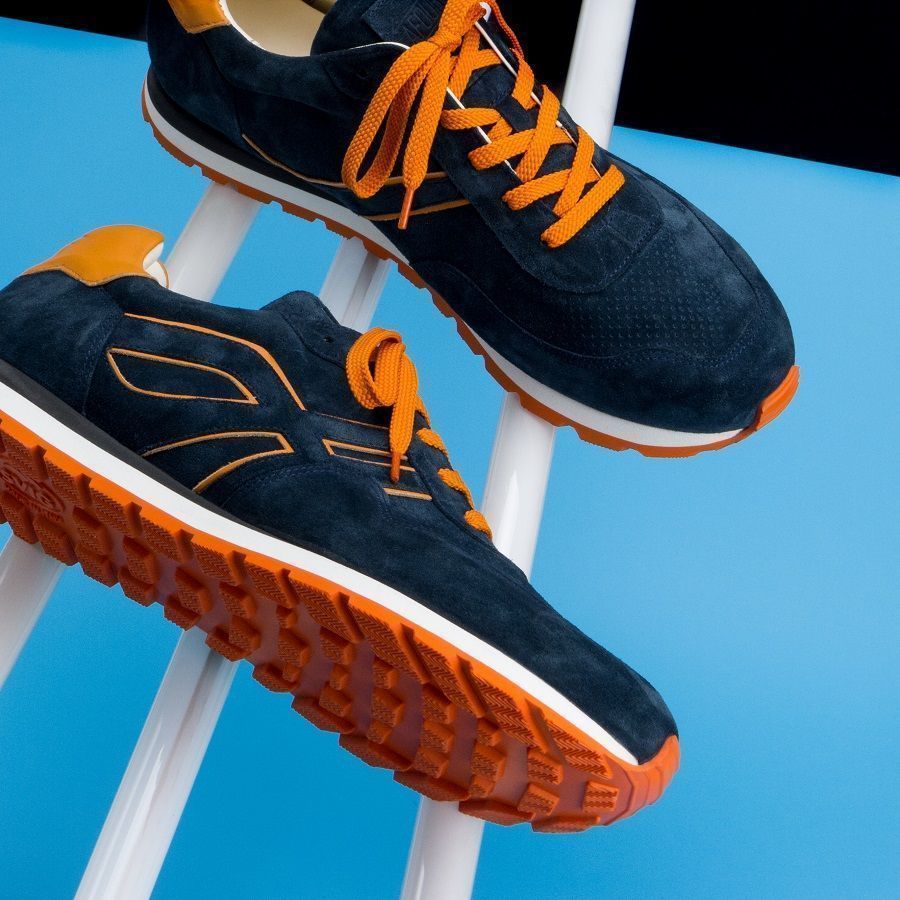 Sneakers
What is AFOUR today?
We have our own workshop - two small workshops in which we carry out individual orders for our customers. I call this atelier modern shoes or atelier 2.0. We have optimized processes, standardized models and a system for sizing and adjusting it according to the client's foot. We produce and sharpen the sole ourselves, so that if it is necessary to expand the block under the foot, it would be possible to expand the sole. We combine the craft with modern materials and technologies, and for a long time we have been making 3D visualizations of the future finished pair for all clients. We use specialized and non-specialized software.
Last year we mastered the technology of fast casting with cheaper tooling. We made a sneaker project where the sole was made from 20% recycled chewing gum. There was such a promotional campaign with an environmental message, we took part in it and at the same time tested the sole molding process.
Perhaps someone will twist a finger at the temple, having learned that for such a small shoe production as ours, we cast the soles ourselves. But this is important for us, because what is offered on the market does not suit us either in terms of quality or design. Plus, ready-made soles are not universal, they do not fit the custom work system. And we came up with our own technology, our own systems that can be combined. Yes, it's still more time consuming than buying a ready-made sole, attaching it and forgetting it. But the client receives a result that he will certainly appreciate. All our clients stay with us for a long time.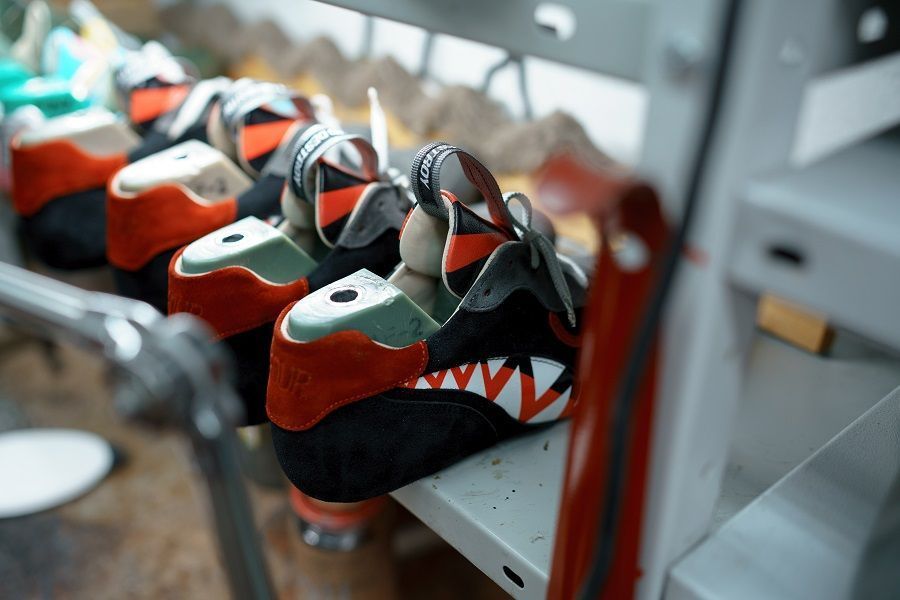 In AFOUR workshop
It seems that in fourteen years of work we have not reached a large scale - as we were a workshop, we have remained, but in fact we have laid a very serious foundation. Even during the Covid moment of a hitch, we had no more than two weeks, and then we continued to work as usual.
These sanctions are a different story. Now we will have to replace all suppliers of components for soles, and there was Italy. But we were pleasantly surprised that several domestic factories were reorganized and can make components that suit us.
For example, the same EVA material that we worked with - light, shock-absorbing and flexible enough for universal soles - is made in good quality in the Moscow region. We prefer rubber to TEP, it is more difficult with it, but so far there are Turkey and Asia. The advantage is that we are small and can quickly reorganize. And many of our colleagues who worked on imported materials will have to change everything - all soles, all pads. In this sense, our scheme turned out to be more flexible and viable.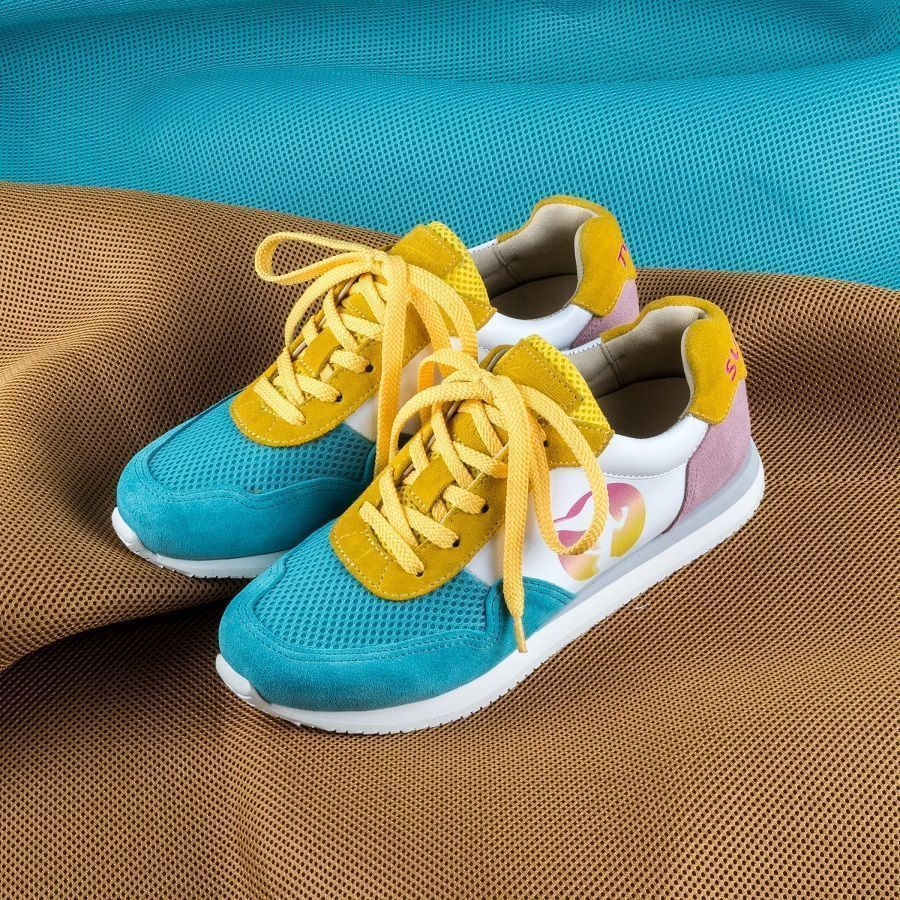 Sneakers
Where are you selling?
We have direct sales online, through the website and social networks, and we also have showrooms in Moscow and St. Petersburg, which, in fact, work like fitting rooms. We could work completely remotely, but there are clients who want to see and try everything on their own. For such people, we have showrooms where our specialist takes measurements, gives mock-ups to try on, shows samples of a finished pair of shoes, and adjusts the fit on the leg. The client can order the delivery of the finished pair at home or pick it up in the showroom.
The main platform that sells is the site?
Yes, and even now everyone is actively using instant messengers. We have an online shoe design constructor on our website, but a year and a half ago, we realized that many customers prefer to communicate with us directly in the messenger, rather than select something on the site on their own. As a result, we ourselves find out from the client what he would like, and we ourselves use our online constructor to show him the options. We approve and place the order manually.
There are many nuances in an individual order and they should not be missed, in the messenger we discuss very closely what the client wants, we receive edits from him, photos of trying on the layout, we agree on the design, we show the materials. To avoid any confusion, we digitized all our leathers, gave numbering ...
In AFOUR workshop
Where does the client come from?
Word of mouth works great. Plus collaborations, we started with this 14 years ago. We did the very first one with the Yaminyami store and with musicians Mujuice and DZA. There were collaborations with a meat restaurant and with a brewery, we have Sabotage sneakers and we have Sabotage beer. We collaborated with Asya Malbershtein, sewed shoes for Yanis Chemalidi, Igor Gulyaev. Several more brands took our basic models for fashion shows. There were collaborations with streetwear brands, with artists. We tried it from different angles, and now we decided to take a break, it's hard work. Moreover, recently, when releasing collabs, many brands have started frankly hacking - they just mold two logos and that's it.
All of our collaborations were with history, design united brand philosophies. So, it's interesting, but just to exchange logos and thereby increase the price of the product, I think that this is disrespectful to your client.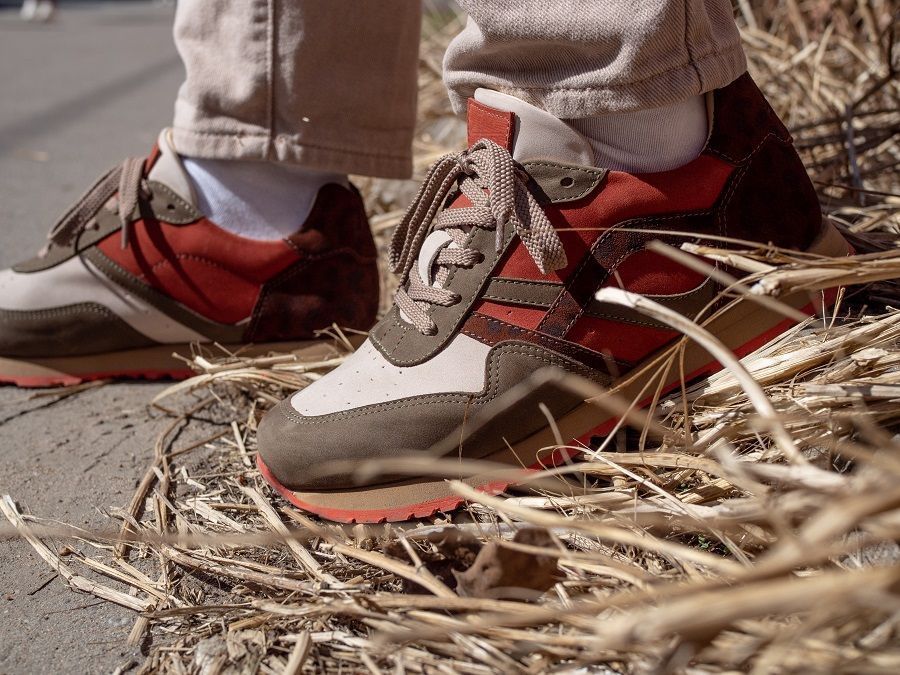 Sneakers
What is your average shoe price?
About 15 thousand rubles. For this amount, a person can choose a color combination and get shoes according to their size.
How much do you sew per month?
About 100-120 pairs.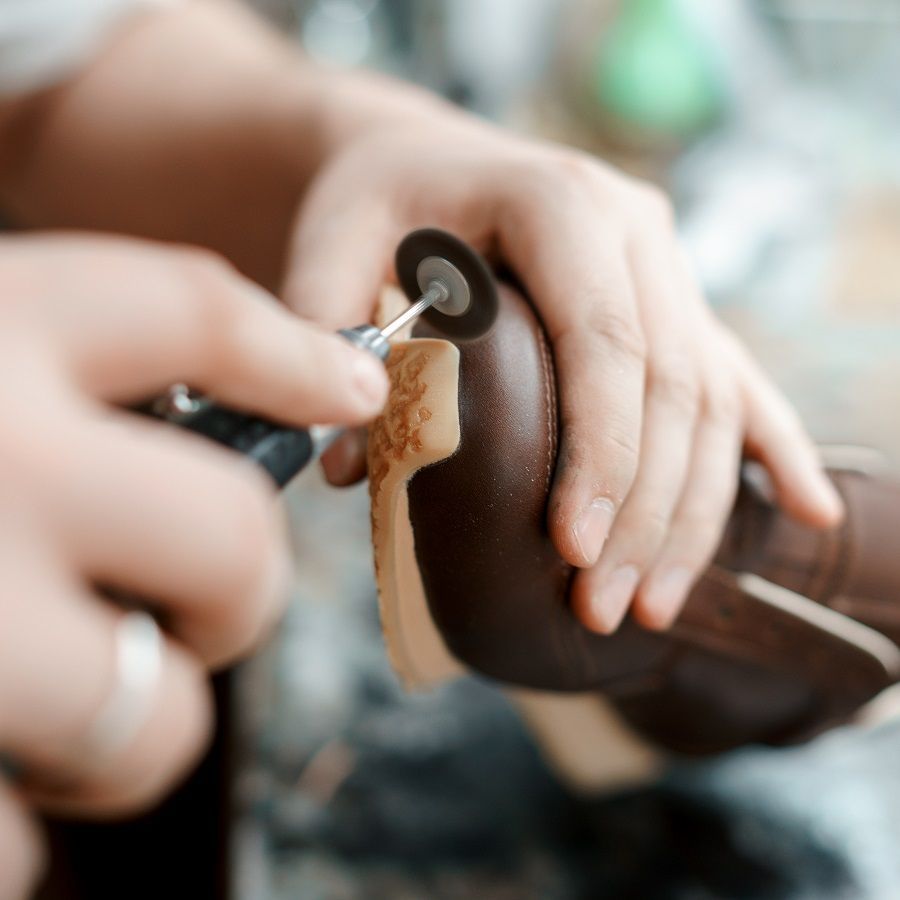 In AFOUR workshop
Perhaps you have some finite production capabilities?
No. Since we built our production from scratch, we are well aware that we can expand. The process is built for us. We can correct the skills of the craftsmen who come to us and train them. And now we clearly understand that we do not need ready-made specialists either from technical schools or others, because their programs at the current level have long been outdated. The approach itself, the attitude to the matter only discourages them from doing this. Therefore, it is easier for us to take guys from scratch. No matter what age, the main thing is the desire and love to do good things.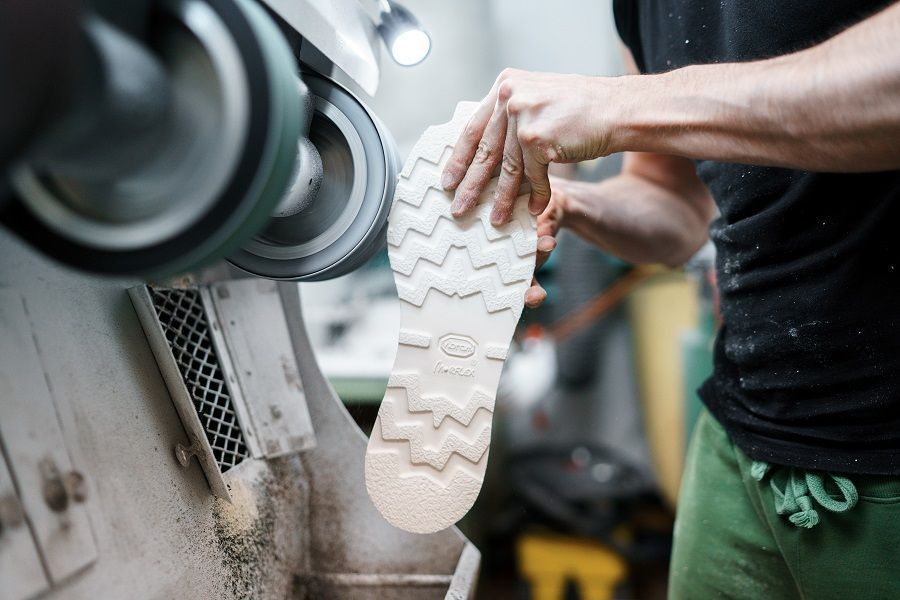 In AFOUR workshop
How do you find them?
We give ads, Avito works well, they just come on request in social networks, many write to us themselves. I must say that now we have a new team, a young team. When the process is organized, and there is experience, there is nothing complicated in this craft, another thing is that you also need to come to this.
By the way, when I hear that some enterprise does not have enough personnel, it is ridiculous for me. All over the world, factories themselves train their specialists. Companies place an order for personnel at the institute - "specialists of such and such qualifications are needed", then experienced foremen of the factory train students, some of them remain to work. I do not understand why our enterprises cannot build such a mechanism!
A good example, five years ago we went to the Ecco-Leather workshop. The ECCO brand has its own tanneries, every year ECCO gathers guys of various professions from all over the world - some of them are connected with bags, shoes, leather, someone just weaves baskets, works in IT... gives carte blanche to his guests for a week - here's a factory for you, come up with leathers. People are immersed in such a nutritious environment that a lot of ideas come up during the workshop, which ECCO can then use to create unique products.
The Ecco-Leather equipment plant itself is no different from any of our "Russian Leather", all the equipment is the same. But what do they do at this plant and what does Russian Leather do - heaven and earth.
When they sent us an invitation to participate, I had a question "where to buy a ticket?", But it turned out that I didn't need to buy anything. On the way back, I thought - how can this be? - The workshop was attended by about 120 people from all over the world from students to very adults, they came from Japan, Africa, America. Only the cost of the road for everyone resulted in a decent amount for ECCO, and we were also accommodated, fed, entertained!
On the way, I met my friend who works for a Dutch company, and she told me that for the Dutch, for example, this is a normal practice, such an event will pay for itself in ten years. A (Editor's note: Danish) ECCO holds workshops every year!
You give them cool ideas, they give an awesome experience, it turns out a unique symbiosis. I remember when I returned to Russia and told about the trip, they told me that ECCO had taken all my ideas. And I'm not sorry, I got no less from it
By the way, we went to this workshop with Roma Uvarov, who is now a well-known designer. Last year, I wrote to him: "Rum, look, our concept has gone into series!" They reworked it a bit, but the leather came out as close as possible to what we came up with together. And it's cool!
AFOUR does not yet have the technology of running shoes like Nike and Adidas, but we take it to others, we have natural materials, individual tailoring, the ability to customize the design, choose color combinations, and people come to us. Now no one buys shoes, they buy a service.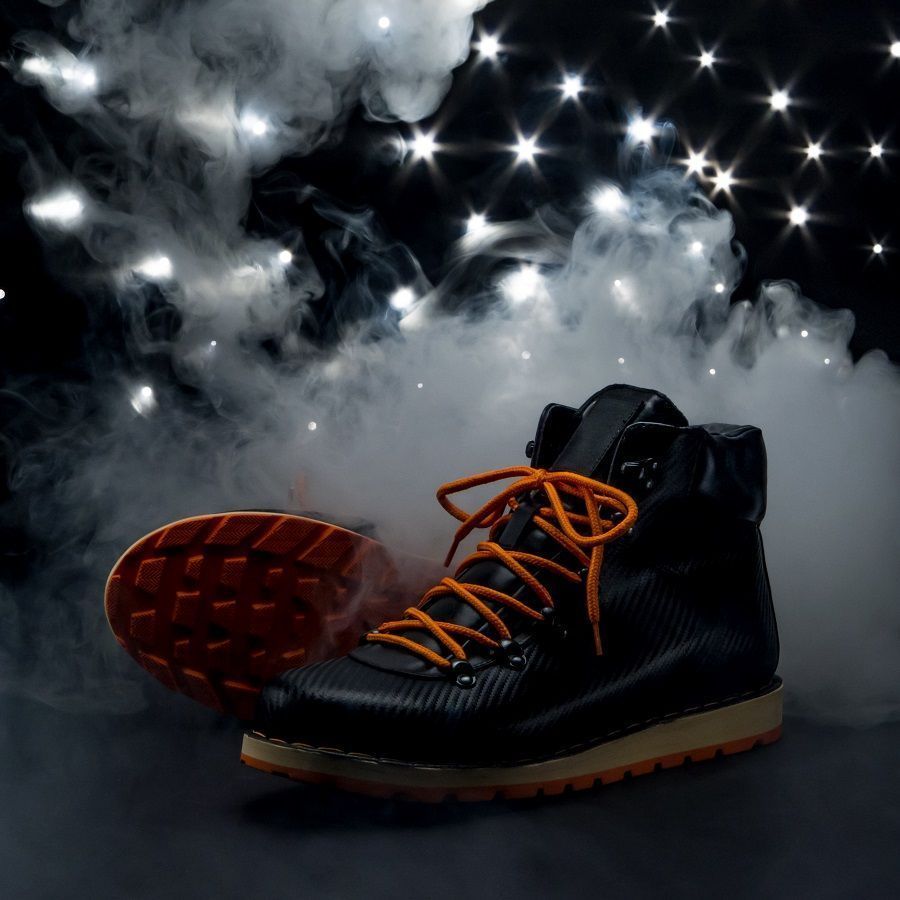 Sneakers
And who is your buyer?
Age - 25-50 years, often people of creative professions. Our clients have a common feature - they know what they want, what suits them, they understand their style. Our service gives you the opportunity to express yourself - do you want black? - please! Although we are for bright shoes, we have more than seven positions of one black color - black leather, black nubuck, black perforated leather, black carbon-look leather, fat black leather, just suede, quilted. You can make black so that no one will say that it is boring black shoes.
We also offer after-sales service for our shoes, for example, we can change the outsole, we can even adjust the size by a couple of millimeters.
What are you at Fashion Week for?
Here we tell you that we now have a showroom in Moscow. Because many say - "I know you, you are from St. Petersburg, I'll get to you someday!". And we say that we are now in Moscow, come visit us!
In addition, at the Week we met many designers, we are already interacting with someone, plus a new audience is coming.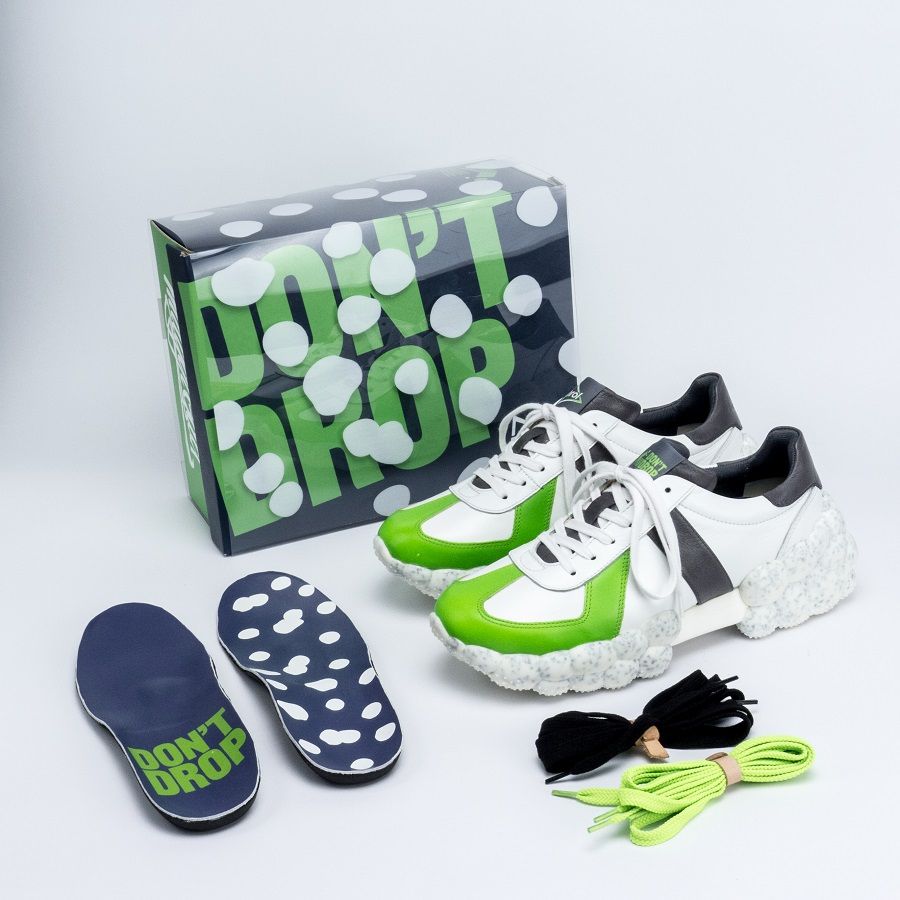 Do you have a brand development dream?
As a development of the project, we decided to create such a franchise showroom. Our franchisee sets up samples, we teach how to select sizes, we set up our design creation system, everything is synchronized. And the production remains with us. We also want to expand the possibilities of customizing soles for a long time, we track the history with 3D printers, with 3D software and parametric design. I would like to add a sole constructor.
And if you dream that what science fiction writers write about will come true - when they will buy not shoes, but a design project, and everyone will have 3D printers at home, and it will be possible to download a file and print a finished pair of shoes right on the spot - put on and went.
Interview: Marina Shumilina
The St. Petersburg brand of tailor-made sneakers AFOUR does not really fit the definition of "new", next year the brand turns 15 years old, and we have written more than once about the brand's bright collaborations in our…