Nutsa Modebadze, designer of handmade shoes and handbags, originally from Georgia, started her business in Moscow, and then moved to Bali, where she releases collections of shoes and bags at the villa, which are regularly presented at Fashion Week in Paris. And although now the Nutsa Modebadze brand is not represented at all in Moscow stores, its customers from Moscow continue to monitor its work, as well as shoe makers who respond to it with great respect. Shoes Report talked with Nutsa about how her brand was created and the secrets of her skills.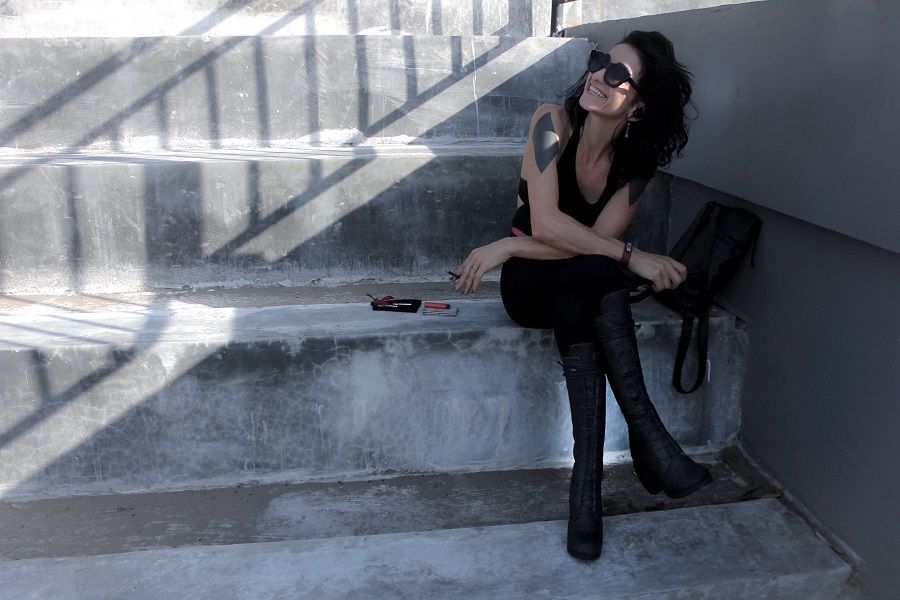 Please tell us how you started your business in Moscow?
I flew to Moscow in 2004 or 2003, I'm a little confused in numbers, just to rest, but I thought I might stay, and so it happened. In Moscow, I had many acquaintances, I hung out a lot. Once going to a party, I realized that I did not have a suitable bag. With shoes, everything was fine, I wore Vivienne Westwood, this is my favorite brand, and I decided to assemble the bag myself. I've been sewing since I was six, even in Moscow I had a friend for whom I personally sewed clothes. At that time, I had a vintage red leather skirt in my wardrobe, from which I assembled a small bag in an envelope.
After, I seemed to have turned off reality, settled at home and began to design and sew bags. All the money invested in the leather. True, for 2-3 years I did not sell anything, I just sewed and donated my works to the best friends who wore them. At some point they started aleatherg me to sell, for a long time I refused, I kept the brand. So when I decided, my first customer immediately bought up almost everything that I had. I invested the money again in the leather, in the materials and continued what I started. At first I worked in a small apartment, then a workshop appeared on Arbat, where I had one assistant.
I sewed all things with my own hand. Each model came out in a single copy, I never made copies, so I sold my bags quite expensive. It was difficult to develop the business in Russia, because at that time there were few people who appreciated and wore unique handmade items.

In the end, I succeeded in proving that I am worth something and promoting my brand, although I am very tired. The brand really did well then, I made a lot of money, sold in Tsvetnoy, from the first day the department store opened, and in 10-15 stores. The profit was good, but I never really considered money. I invested all the money in work, and to this day, I invest everything in the brand.
I enjoy spending money on my leather, investing in development, I really like it.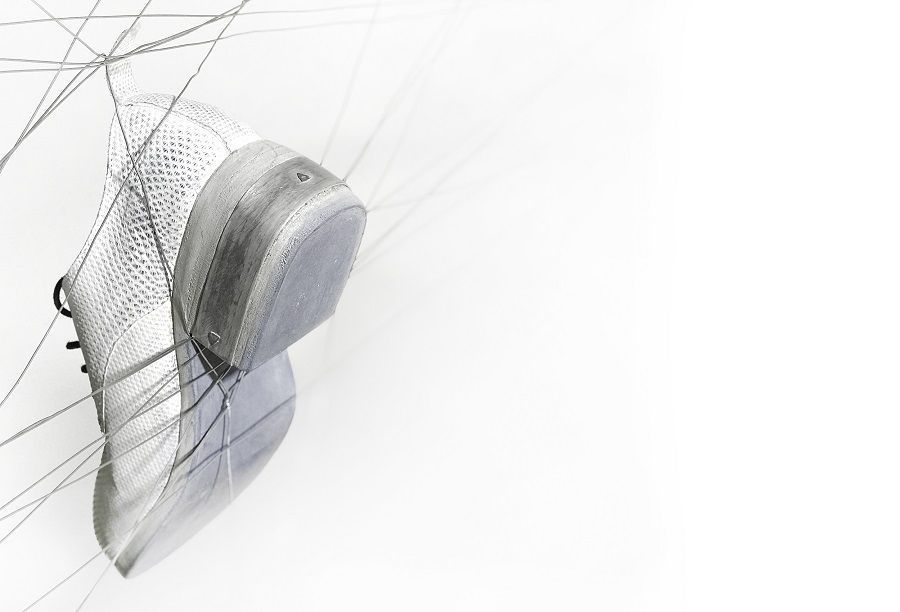 Did you start making shoes in Russia too?
Not. Shoes appeared when I realized that I wanted to leave Russia. I reached the maximum in the promotion of my brand, and at some point I wanted to settle down, where it's calmer.
I wrote to several shoe makers in Tbilisi who taught shoe craftsmanship, and chose one of them, flew to study with the owner of the Shoesofrenia shoe brand Irakli Bochorishvili. I studied with Heraclius for exactly nine months. The first few months went into training the structure of the foot - where it is possible to let the seam go, where it is impossible and so on ... Studying was almost like at school, only in this case I myself chose what I want to learn, I took only the most necessary. It took several months to learn how to create patterns, I learned to make pads, he has plastic ones.
Five months later, I myself was collecting two pairs of shoes a day, which is why the whole team of Heraclius was in shock, they had never seen such a thing. I worked from 7 a.m. to 12 p.m. every day without days off, sometimes I even forgot to eat.
When I realized that I knew everything, and said goodbye to Heraclius, I decided that I would fly to New York and restart the brand there, open an atelier. But a friend wrote to me that there is a free villa in Bali where you can live, relax for six months, and I took it for myself.
I brought leather, a sole, a sewing machine, all my tools with me to Bali, I gained about 80 kilograms, all that was needed to work. After two months of rest, I started a stupor, I realized that I could not sit still, I began to ride around Bali, look for some factories, craftsmen. In two months I found everything to start sewing. And then when I realized how much they love manual labor in Bali, how much they all appreciate it - everyone does something manually, I decided to stay. I rented a large villa for living and for the workshop, I found workers. About three years after studying with Heraclius, I did not sell shoes, I only experimented, tried to find some kind of my line, how to process it, how to assemble it correctly. There are a million all sorts of moments that are just mine, and nobody knows about them. And now I've been in Bali for 8 years, for about seven and a half years I have been making shoes, and for five years I have been selling them.
The brand climbed up in Bali very quickly, I took orders from the online store, Moscow customers remained, they used to buy bags, now they also order shoes. They fly to me, watch the latest. I post about 40% of the range of my models online, I have a huge amount of exclusive shoes that I don't publicly show. On the island we do not sell anything, we work for export.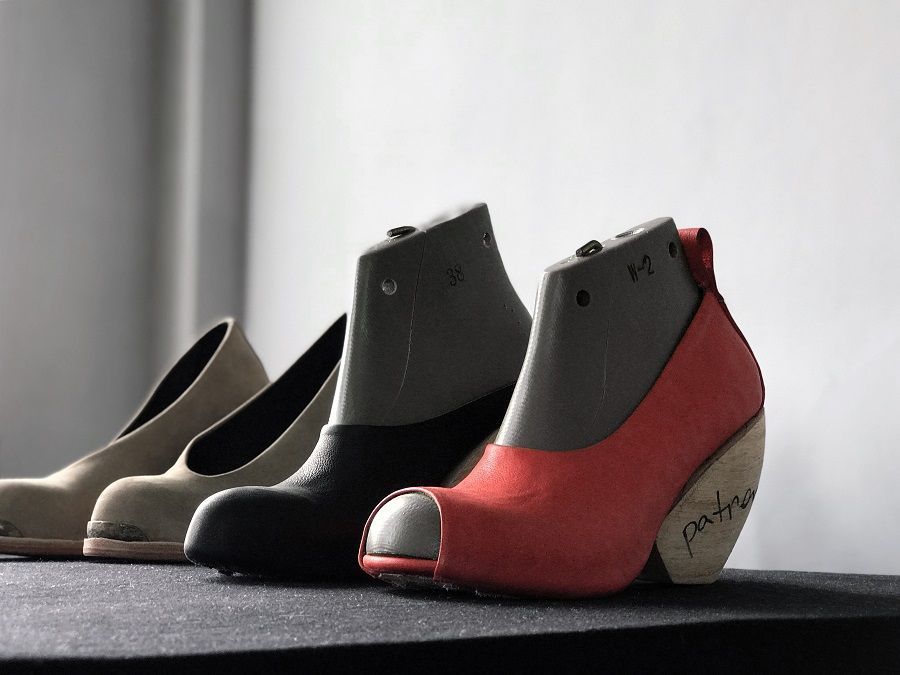 Now you are probably not the only one working, do you have a master?
Of course, I have not been collecting anything myself for a long time, only the first new models. For example, an idea came up, and the team and I gathered shoes in two hours. On the pads, I myself do not tighten anything. Although I recently wanted to, and I myself made summer slippers, collected them in just three hours. I have about 8 people masters. Two specialists on top, and six people who collect shoes, but they do not work for me all the time. When there is a flow of orders, everything works, when the Fashion Week in Paris takes place, and we work only for the online store, and I attract only a part of the masters.
However, not a single shoe model that is produced in our studio is packed without me. Nothing comes out of the studio until I see everything myself and finally polish it.
Many are surprised - how can a woman pull shoes on pads? Is it physically difficult ?!
It is very difficult. I can only say through my body that I have never done yoga or sports. I did nothing to make my muscles appear, but during the months when I studied with Heraclius, they appeared on my own, I literally dried up. When I started sewing bags, it seemed complicated for me, but gradually it became easy and I wanted to do something more complicated.
Is there any peculiarity of working with the leather of a snake, lizard, reptile, compared to sewing calfleather products?
Yes, there is a difference. This leather is similar in texture to paper, it does not tear, strong and not rubber, does not stretch much like a sheepleather or goat, and more hard or something.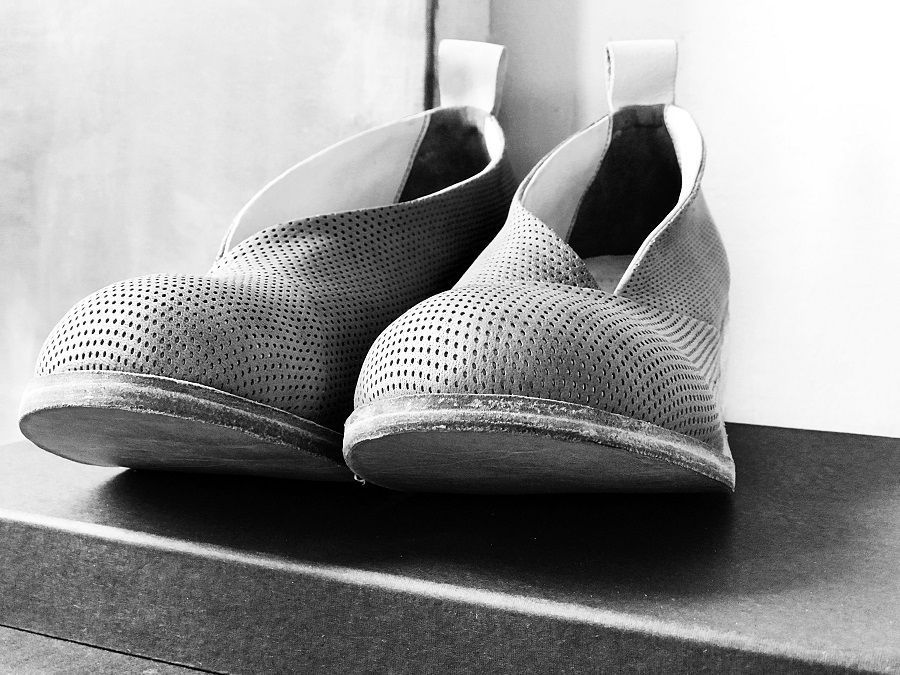 And now you are sold in any stores in Russia?
No, in Russia I'm not for sale anywhere. At the time I left Moscow, my bags were sold in Tsvetnoy, in the B-Design store of my friend Oli Marquez. But now in Moscow - it's already gone, maybe it would be worth it to do it, but I am more focused on the development of sales in the USA. I have a large number of orders from Los Angeles. My shoes are sold all over the world, starting from Canada, in regular stores and online.
And in France?
In France, no. We had a couple of suggestions. But I carefully choose the stores in which I place my brand. I will not be sold anyhow where.
Now you have shoes, accessories, and clothes?
There is. But I do not show it. She is sold only to her. A couple of seasons ago, I drove to Paris one collection of clothes. But, in my opinion, clothes are very easy to sew, I like to do more complex things. If from clothes, then leather jackets. I still work with them on patterns and on leather, on planting ...
And when did you first showcase your collection at Paris Fashion Week?
In 2015, I had the first two exhibitions in Paris. Then I participated in Fashion Week for three consecutive seasons, and then got into a motorcycle accident in Bali. I was in a coma for five days and about six months came to my senses. After that I temporarily set aside Paris. Again I flew to Paris in 2017. Now, after resuming participation in Fashion Week, it is my fourth season. When the accident happened, my friends from Paris wrote to me that everyone was just saying that Nutsa had crashed on a motorcycle and would not come this season. Everyone knew about it, and my customers were in the know, so for the business it went without any consequences. But in general, as I understand it, if you have already flown to Paris and are doing an exhibition, then you can't stop, everything should be planned out.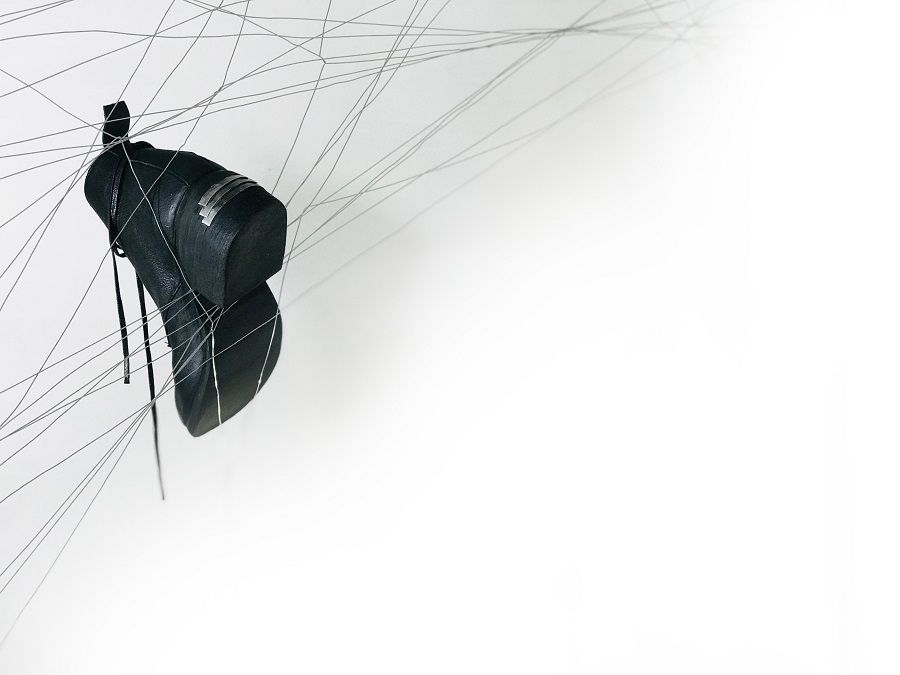 Have you spun up through online activity or by participating in Fashion Weeks?
Before participating in Fashion Weeks, I had private orders. Then everything began to work differently. At Fashion Week, there is one clientele, shops are bought there, and in online sales, the other is the end consumer. Oddly enough, I have a large community of witches in the United States among clients. There are running models that they buy, there are also bikers and quite a few people who have nothing to do with fashion at all.
Do you think art and design education is required in order to produce interesting stylish shoes?
I think no. School is needed, of course, you need to know the classical approach of how to assemble shoes on the block, where you can make a seam, which lining you can use, how to assemble a leather heel, how to glue it all ... This is all you need to know, but nothing more. And the rest should be insight. I think that everything that is needed to achieve mastery is inside a person, and all this can be revealed.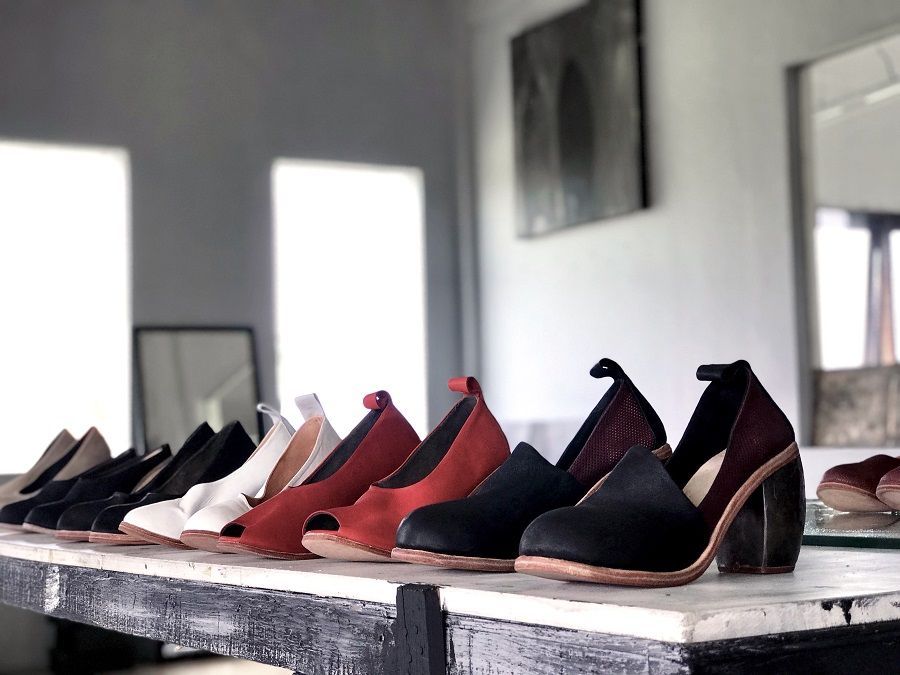 The designer of handmade shoes and bags, originally from Georgia, Nutsa Modebadze started her business in Moscow, and then moved to Bali, where she releases collections of shoes and bags at the villa, which are regularly ...