Fashion today is not a high art, but, first of all, a tool to increase sales. On the one hand, the trend reflects creativity from the catwalks, on the other, it turns new ideas into a commercial assortment for the mass market. Any trend now depends on the preferences of the buyer. You need to understand the company's position in the market, to know who your target audience is and to be able to adapt trends to business objectives. Skillful introduction of the trend is the key to success for those who want to grow fast. Where to start the "taming" of fashion trends? How to build a trend analysis system? The questions are answered by a shoe retail sales expert, blogger Elena Vinogradova.
A commercial fashion trend is trends that are close and understandable to your target audience, those new products that the buyer of a particular brand / store is ready to purchase. Skillful introduction of the trend is the key to success for those who want to grow fast. The "taming" of fashion trends must begin with the construction of a trend analysis system.
The purpose of introducing such a system - ready-made recommendations for buyers, how to make the collection more selling. The recommendations provide an opportunity to decide which trends to optimally implement in your company's assortment.
Sources and technology of information collection:
The general technology for collecting information includes the following elements:
Source analysis;

Collection of key information on trends: texts, photos;

Systematization of information;

Consideration of trends in the key to being accepted by the buyer. The goal is to be attractive, understandable and accepted by your target audience;

Choosing the right trends - the most relevant and least risky for brand / store buyers: for example, conservative customers will have established established trends that can be seen in the collections of direct competitors or leaders in your segment. And for fashionista clients who are ready to take ideas directly from the shows, there are new trends that have only appeared on the catwalks or in secular chronicles on opinion leaders - celebrity and fashion bloggers;

Preparation of a final report with recommendations for buyers.
Let us dwell in more detail on the sources of information collection for trend analysis. It could be:
Analysis of various trend indicators:
Fashion weeks;

Street-style (street style) - the main source of trends for today;

Retail stores: fast fashion trendsetters (for example, Zara), sports shops (Nike, Adidas);

Online stores (e.g. Asos, Farfetch);

Advertising campaigns of large brands in the field of fashion and beauty;

Exhibitions of fabrics and finished products;

Exhibitions of art, interior and design;

Music videos of leading world performers;

Social events;

Youth festivals and parties.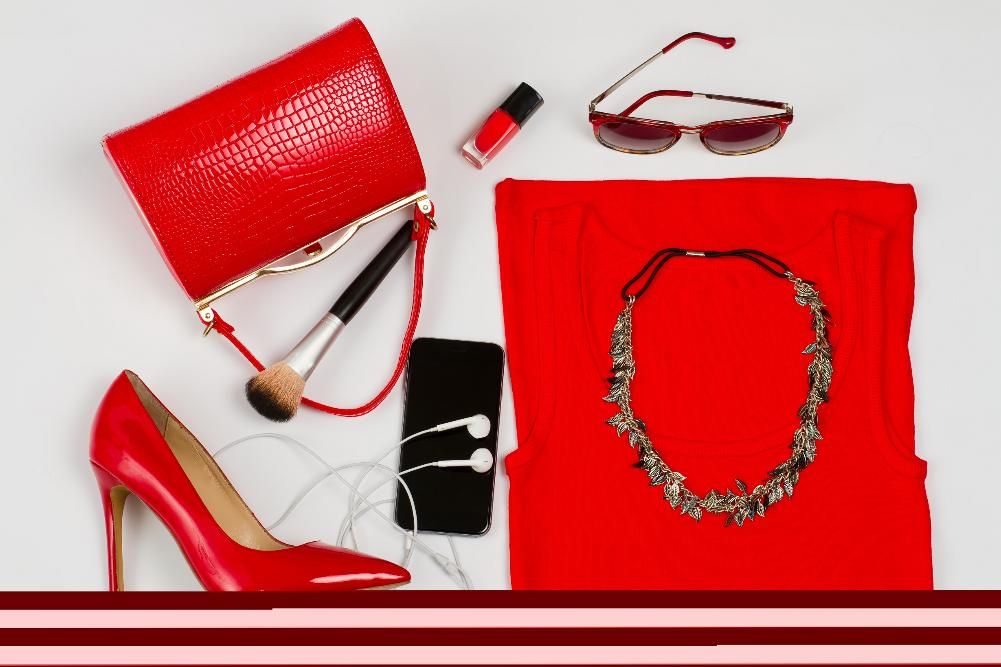 1. Analysis of open and / or purchase of ready-made trend forecasts from leading trend bureaus, for example:
FashionSnoops www.fashionsnoops.com

TrendStop www.trendstop.com

WGSN www.wgsn.com
But here you need to understand that the data will be generalized, and they must be checked for their target audience.
2. Analysis of publications by trends in specialized publications of the fashion industry: leading glossy magazines, specialized international magazines such as International Textile and Collezioni, specialized online resources, for example www.buro247.ru.
3. Additional sources of information:
Publications from fashion weeks, for example, at www.vogue.com;
Sites and social networks of leading brands of clothing and footwear - Saint Laurent, Prada, Gucci, etc .;
Leading street-style blogs and chronicle sites (for example, www.thesartorialist.com or instagram accounts @streetstyled and @streetrends);
Accounts in social networks from iconic people of the fashion industry and it-girls.
Important:
The choice of source of information collection depends on the target audience of the brand. Therefore, it is necessary to analyze trends based on your target audience: its lifestyle and clothing preferences, how your opinion leaders dress, what films, music and TV programs your customers watch, read, follow whom they follow in social networks.

Parallel analysis "from above" and "from below", i.e. street fashion and everyday manner of dressing, on the one hand, and professional events of the fashion industry (exhibitions, fashion shows) - on the other. Studying only fashion shows to understand the commercial trend is not enough, today it is street-style that shows the penetration of the trend into society: what to wear and how to wear.

Mandatory retail analysis. There are fast-fashion segment headliners that implement trends very quickly and, in fact, are the first to test them: on "trial" groups they check whether this or that trend needs to be developed in the collection of the coming season. These "test" collections speak of the trend that "entered" the assortment: you will see the style, design, color, print, decor, material.

Consideration of compatibility of shoe trends with clothing. Shoe trend must be combined with several clothes.
Trend Analysis Result Format
The result of the analytical work is the preparation of systematic reports with forecasts of trends for a particular season. It is more convenient to prepare reports in ppt or pdf format with ready-made recommendations for the procurement of men's and women's shoes, bags and accessories for the next season.
What is included in the report? What can affect the level of sales: the design of the shoe model, material, color (prints), decor, style, price. Therefore, it is advisable to prepare a report with forecasts on trends in the following sections:
recommendations for colors;

material recommendations;

recommendations for pads: the shape of the toe and heels;

recommendations on the types / forms of shoes: over the knee boots, slip-on shoes, brogues, etc .;

recommendations for the decoration of shoes and accessories (accessories, a combination of colors, materials, etc.);

recommendations on key topics of the season: styles, directions, sources of inspiration, keywords.
The report must contain a substantial illustrative part, which confirms the recommended trends: photos from shows, exhibitions, shops, street-style chronicles, repetitions of best-sellers from your assortment that confirm the recommended trends.
The optimal ratio of images and text in the report is less than 75% / 25%.
The possible number of pages / slides in the report is at least 30, the upper border is not limited.
Frequency of preparation of a report with recommendations on trends:
1 once a season:
no later than January - for purchases of the FW collection;

no later than July - for purchases of the SS collection.