How do new product groups affect revenue at your store? We share the experience of ELEGANZZA, LABBRA brands - one of the leaders in the accessories market in Russia.
ELEGANZZA, LABBRA brands have been represented on the Russian market for more than 28 years - in more than 80 company stores, in large federal chains, regional multi-brand stores throughout Russia and on all significant Internet sites.
Buyers purchase ELEGANZZA, LABBRA accessories to expand their core product range. Due to the additional sale of accessories, the complexity of purchases increases and, as a result, store revenues increase. The display becomes more interesting and attractive, the storefront looks more impressive, new customers pay attention to bright changes in the presentation of an already familiar assortment.
Many years of experience allows us to successfully work with different segments of stores: clothing, shoes, leather goods, outerwear. For each of the above segments, a different assortment is needed. For example, top stores successfully sell gloves ¾ and silk stoles of the ELEGANZZA brand, which perfectly complement the image. The basic assortment is most suitable for shoe stores - classic LABBRA gloves, silk shawls, hats. An individual assortment is selected for each network, depending on the style presented, the collections.
The range of ELEGANZZA, LABBRA is so wide that it allows you to close the needs of customers in the segments "medium" and "medium plus" with a premium collection of gloves and bags from Italy or democratic classic models, made under the guidance of European technologists in China.
What accessories can quickly increase store efficiency in winter and summer?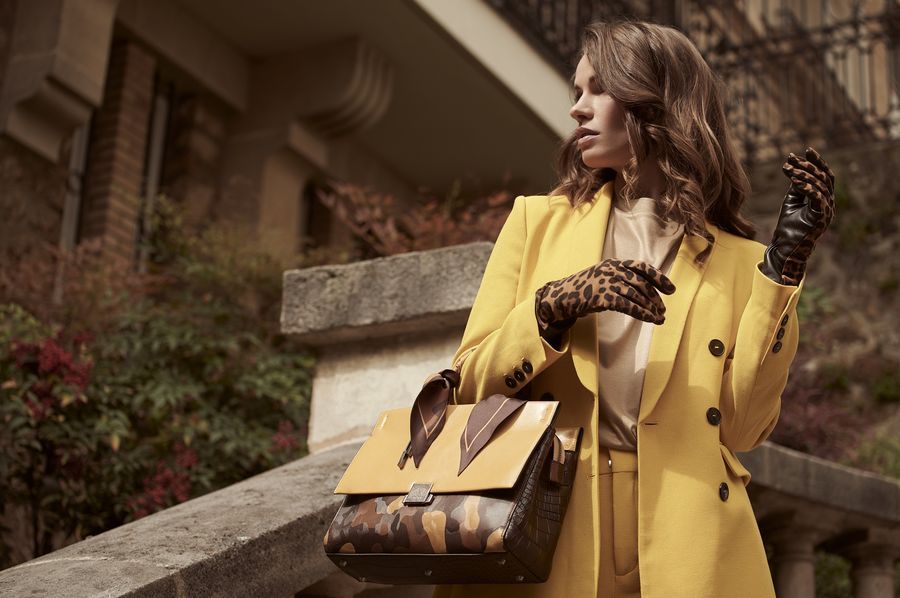 The leather goods segment is good in that the product groups are sold year-round and do not have such sharp seasonal drops and spikes such as clothing. The main bursts of sales of accessories - New Year and gender holidays, the rest of the sales time for months is distributed evenly. ELEGANZZA bags and scarves are a locomotive and are sold year-round, increasing the partner's revenue. In the autumn-winter season, gloves bring a significant increase in turnover; umbrellas sell well in spring and summer.
ELEGANZZA, LABBRA team teaches its partners the specifics of selling accessories. After training, the cost-effectiveness of partner stores increases significantly. The existing training center of the ELEGANZZA head office offers partners a choice of programs on various sales techniques, relevant sales training, taking into account buyers' psychotypes, courses on trends and style, materials science and others.
Why will premium gloves bring you new customers?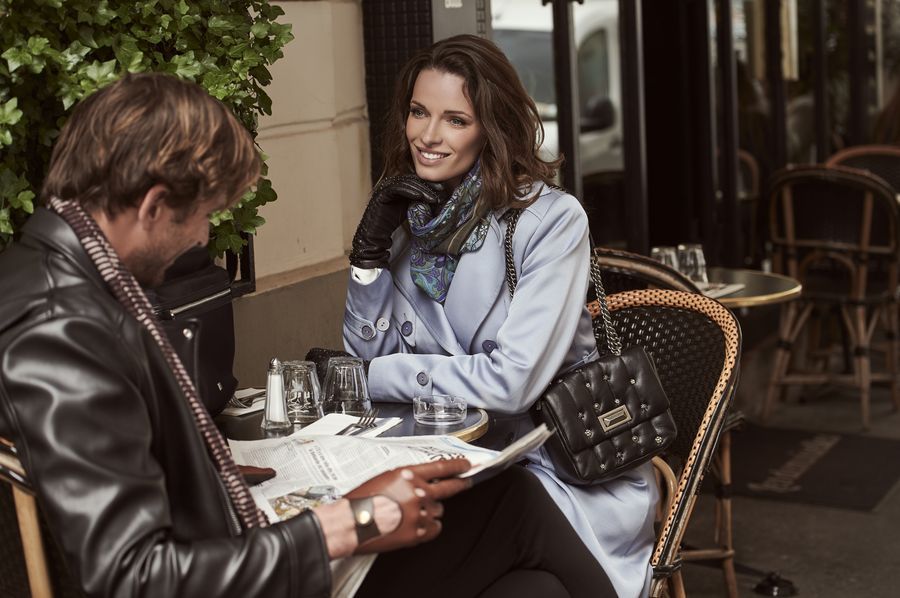 The ELEGANZZA Premium gloves collection uses only premium leathers from Italy, similar ones are used by Chanel and Gucci. Production is concentrated in closed factories in the Philippines and in Italy, where Burberry, Dior, Coach and other luxury brands are sewn.
The collection of Premium gloves is designed for shops in the high price segment. As a rule, buyers of such stores value quality and style, accessories for them are not utilitarian, but are a marker of status and prestige. Note that ELEGANZZA gloves are not inferior in quality to high brands, although their cost is somewhat lower. And their patterns are specially adapted for the Russian market: elongated fingers, various shapes of hands. Thanks to the manual stretching of the leather along the length and width, ELEGANZZA gloves fit perfectly on your hand like a second leather.
Shawls and stoles as art. Why are they more likely to be followed than coat or other clothing?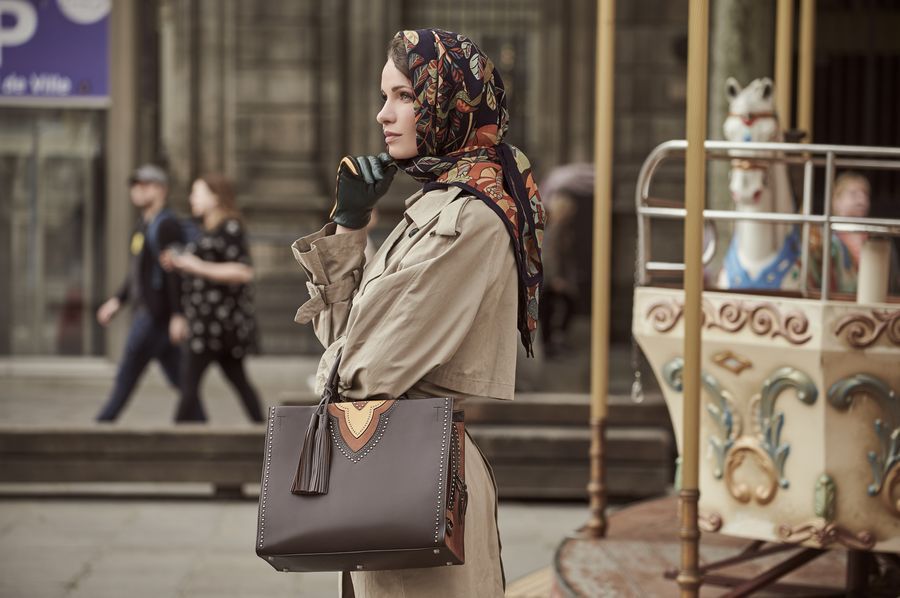 ELEGANZZA, LABBRA offers a huge selection of shawls and stoles of various textures, designs, sizes and colors. Why are scarves bought more often than clothes? The answer is obvious. There can be many scarves and stoles in a woman's wardrobe; this is a daily accessory that can completely transform the usual business suit. Stylists ELEGANZZA, LABBRA constantly conduct workshops on tying shawls, which are very successful with customers, increasing traffic in stores. In addition, shawls, stoles, scarves - both male and female - are often bought as a gift. For such cases, customers are offered beautiful, stylish gift wrapping.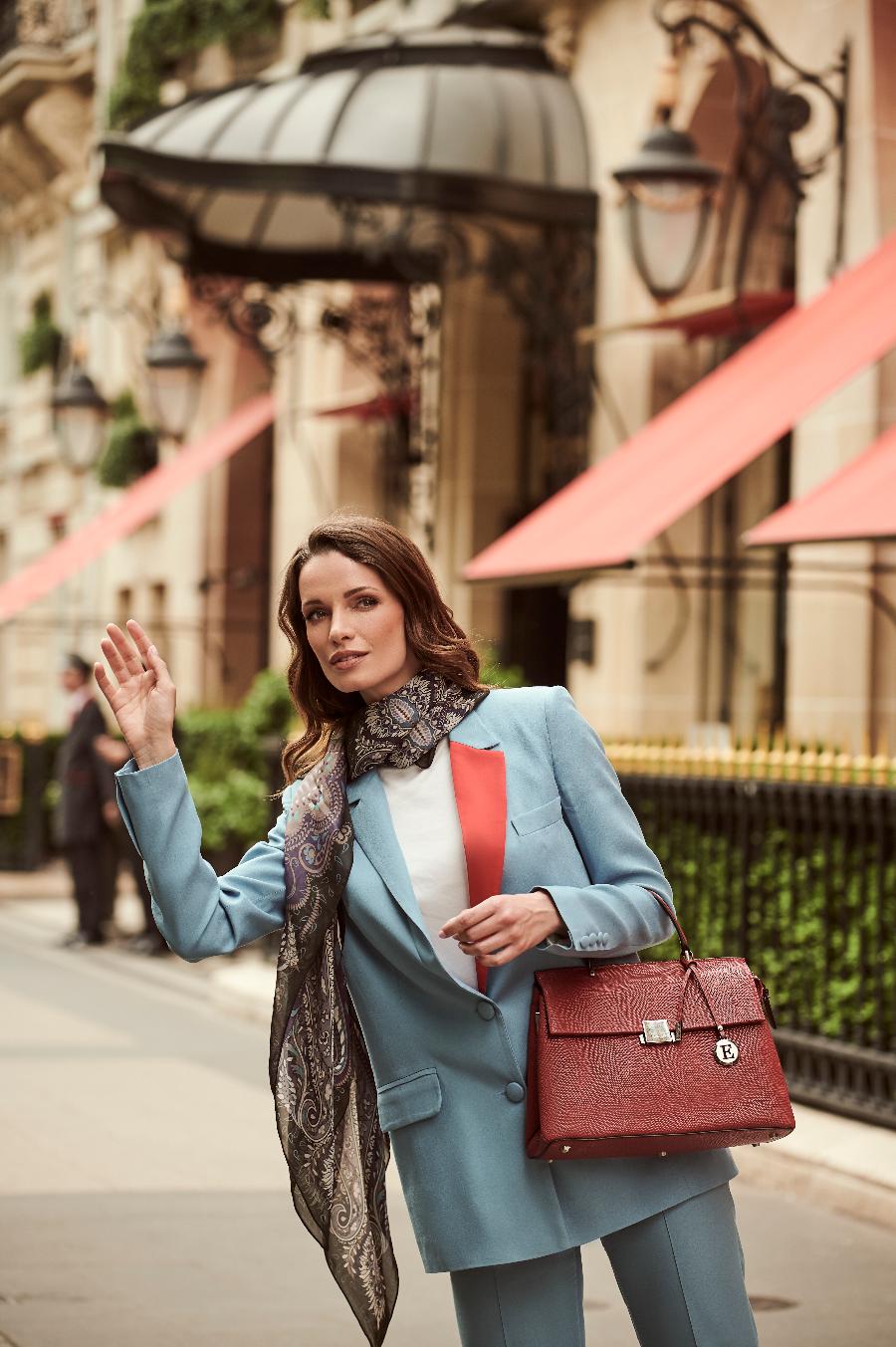 How to increase traffic, which stocks are effective for the accessory market, how to correctly calculate them?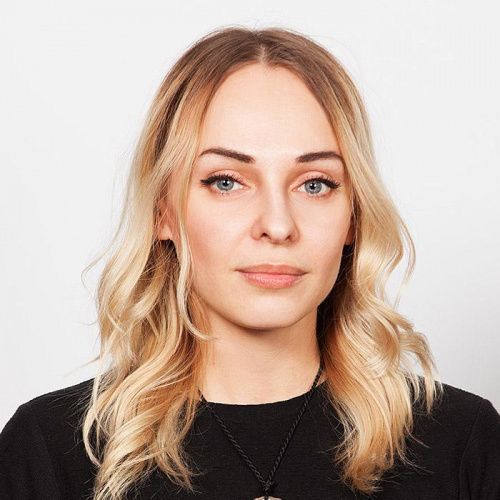 Olga Filimonova
- Director of Strategic Marketing ELEGANZZA
"Most retailers today are faced with problems of reducing traffic and a decline in purchasing power. To increase traffic, we use cross-marketing campaigns, they also help to increase the customer base. Cross-promotion is a marketing program focused on the offer to customers to purchase a related product. For example, a customer purchasing a shirt may be presented with a gift or discount certificate at a nearby store. For the effectiveness of a cross-marketing campaign, the choice of a partner is of paramount importance, your audience should be similar, and the development of attractive mechanics for a potential buyer is important. Love your customers and exceed their expectations, give them small pleasant gifts or a significant discount when meeting your brand. "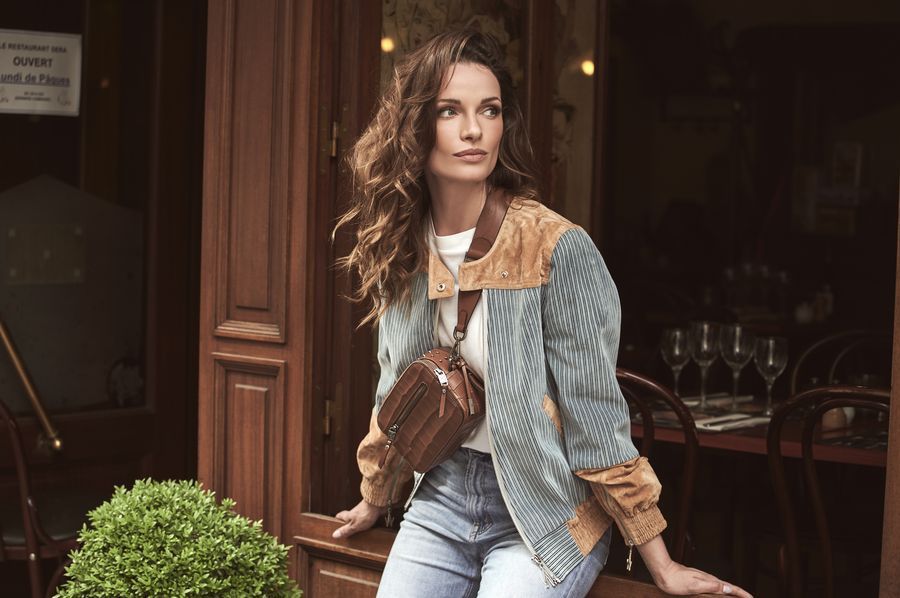 In ELEGANZZA, LABBRA company stores, there are several installment programs that increase the conversion into a purchase. Sometimes it is difficult for customers to immediately pull out the entire purchase amount from the budget, but we propose to comfortably divide the payment into parts. For buyers, these programs are free, we pay the commission to the bank for installments of the client.
Trade marketing promotions increase revenue in stores.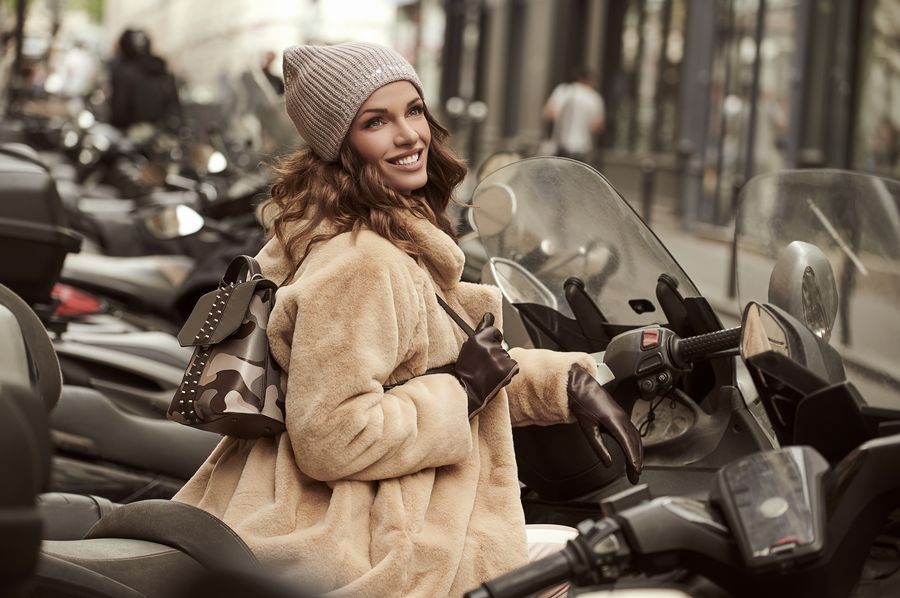 Now the nature of consumer behavior demonstrates that customers are easily "cheating" on their familiar brand, which they are completely satisfied if they get a good discount elsewhere. A well-thought-out trade-marketing campaign can not only keep the buyer, but also increase revenue. We are testing many new trade marketing mechanics. These can be either open mechanics for the flow of customers or closed mechanics for customers who are part of our loyalty program. For example, joining the global Black Friday sale with generous and honest discount mechanics, you can get a week and a half revenue for just one weekend in which it goes. With partner companies ELEGANZZA, LABBRA is pleased to share its successful experience and efficient business technologies. "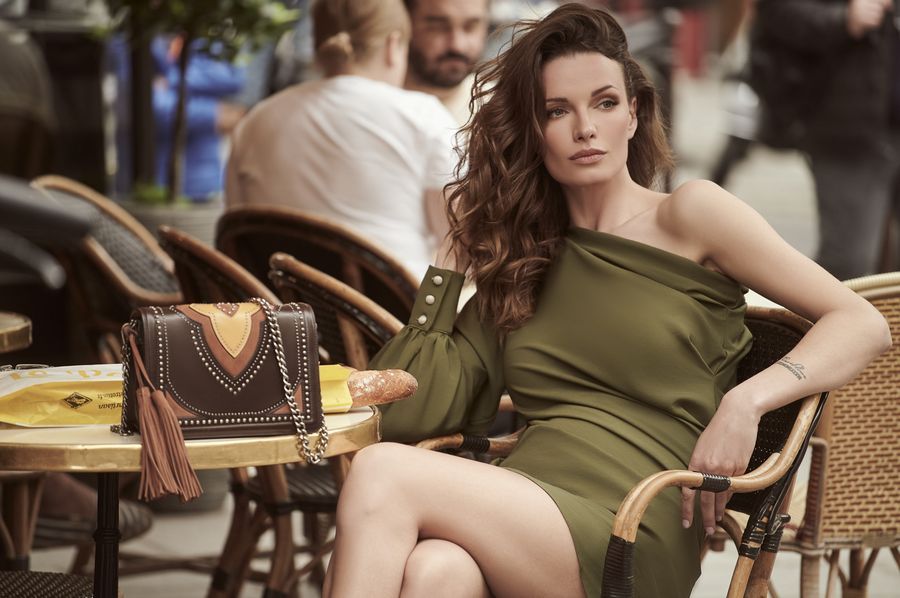 For franchising and wholesale purchases
E-mail: site@gretta.ru
Телефон: +7(495) 921-22-57
Website: www.gretta.ru
How do new product groups affect your store's revenue? We share the experience of the brands ELEGANZZA, LABBRA - one of the leaders in the accessory market in ...