The first opens today in Berlin. The new pop-up concept is called the Birkenstock Box, it is a transport container redesigned by architect Gonzeles Haas. It is assumed that the pop-up (that is, temporary) Birkenstock Box store will move to different cities in the world, writes Vogue.com

The first pop-up Birkenstock store in Berlin opens in the space of the Andreas Murkudis concept store. He will work from 7 to 22 on July, and will capture the period of Berlin Fashion Week, then on July 25 will move to the Bikini store in Berlin, and in August he will leave for the USA.
In the Murkudis store, a container made of metal and glass is installed outside. In this pop-up space, in addition to the main collection of the brand, two new Birkenstock sandal models will be presented, which were developed with the direct participation of Andreas Murkudis himself. These models will be sold only in the Murkudis store and in the online store of the German brand. Murkudis worked on updating the appearance of the iconic Birkenstock - Arizona model, making her silhouette even more streamlined, and introduced a modernized version of sandals in swamp green and black.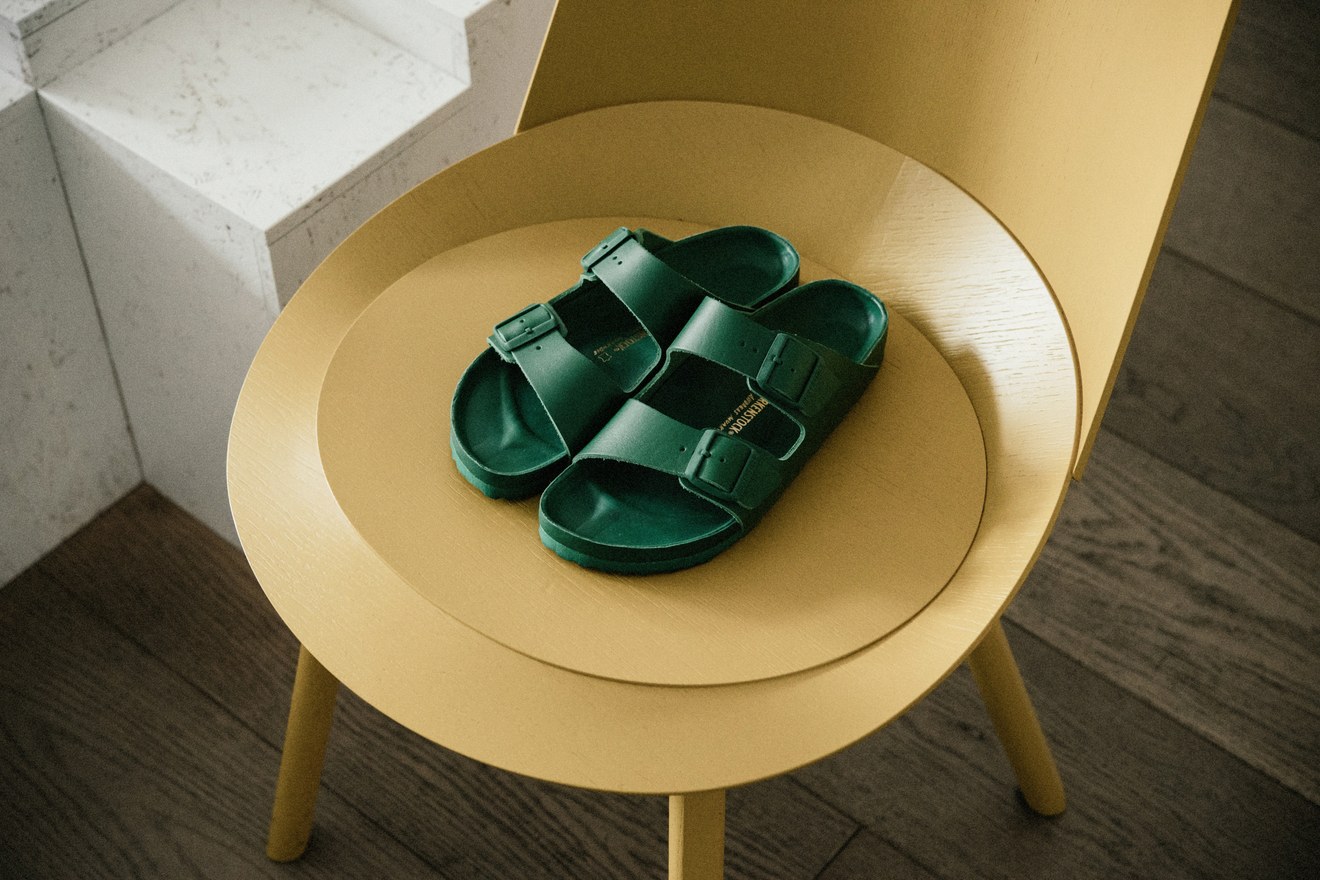 Birkenstock Orthopädie GmbH & Co. KG Is a footwear manufacturer headquartered in Neustadt, Germany. The company sells sandals and other footwear under the Birkenstock brand, which are known for their contoured and rubber insoles that follow the shape of the foot. The history of the Birkenstock brand began in 1774; the shoemaker Johann Adam Birkenstock is considered its founder. In 1897, the founder's great-great-grandson, Konrad Birkenstock, developed the first contoured insole for custom-made footwear. In 1967, American Margot Fraser, while on a trip to Germany, admired the comfort of the brand's sandals, and founded a trading company in California - Birkenstock Footprint Sandals, Inc. , in 2005 it was renamed Birkenstock Distribution USA, Inc. and until 2007 remained the exclusive importer and distributor of Birkenstock products in the USA, until the American trading house was acquired by the founders and owners of the Birkenstock Orthopädie GmbH & Co. At the beginning, the brand's sandals were to the taste of young people, later they were loved by hippies. And now Birkenstock sandals and boots are quite popular among both men and women.
The first opens today in Berlin. The new pop-up concept is called the Birkenstock Box, it is a transport container redesigned by architect Gonzeles Haas. It is assumed that…