Converse has released the Chuck 70 high-top and low-top sneaker, featuring a recycled flannel upper with a plaid pattern from British clothing company Beyond Retro. The models are released in two color options - black-red and light gray-black.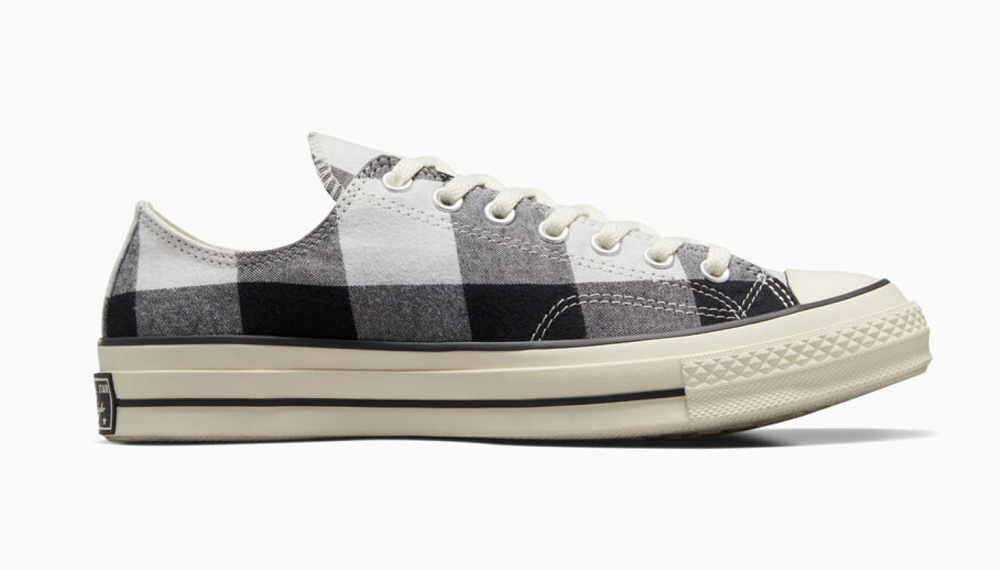 Converse x Beyond Retro, $105
The sneakers are equipped with OrthoLite technology, which is responsible for the comfort of the shoe. The All-Star logo is featured on the upper and outer heel of the shoe. Both models have unvarnished soles, giving the shoes a vintage look reminiscent of Beyond Retro's second-hand clothing stores. The first Beyond Retro vintage clothing store opened in 2002, and since then the retailer has grown significantly, opening many locations in Sweden, Finland and the UK.
The Converse x Beyond Retro sneakers are available in men's and women's sizes, priced at $110 for the high-top and $105 for the low-top.
Converse has released the Chuck 70 high-top and low-top sneaker, featuring a recycled flannel upper with a plaid pattern from British clothing company Beyond Retro. The models are released in two color options –…