On the first day of the international exhibition of shoes, bags and accessories Euro Shoes Premiere Collection in Moscow, on August 29, the event was attended by Turkish Ambassador Mehmet Samsar. The appearance of a high-ranking guest at Euro Shoes has become a good tradition. A significant number of brands from Turkey are presented at the exhibition.
The ambassador greeted the participants of Euro Shoes, walked around all the stands of Turkish companies presenting their current collections of shoes, bags and accessories for the spring-summer 2024 season at the Moscow exhibition. Among them are Hammerjack, ESSE, Libero, Mammamia, Alpino, Unica, Pretty, Molyer, Flufie and others.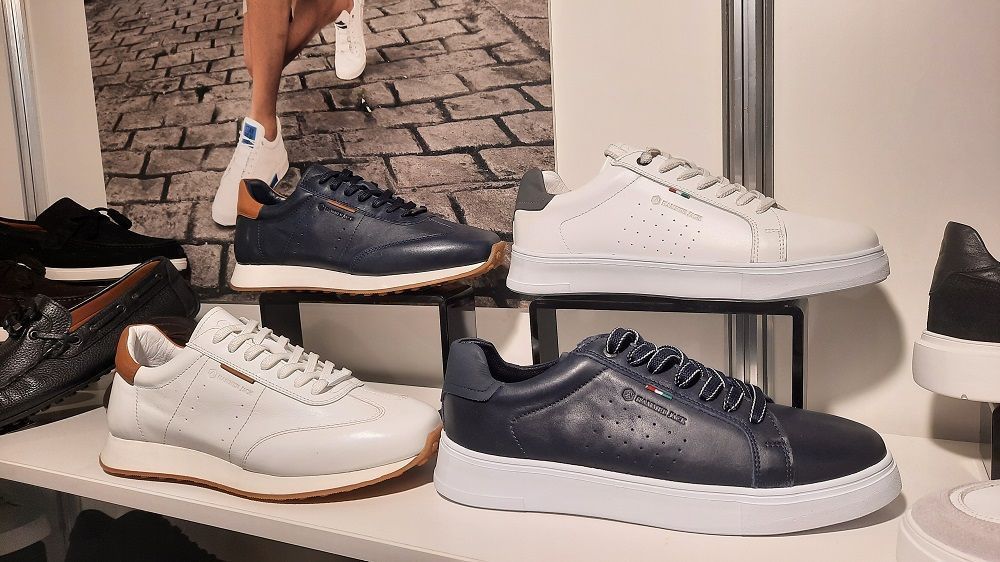 Turkish Hammerjack at Euro Shoes in Moscow
In the Euro Shoes exposition, the Turkish exhibition of shoes Eksposhoes, the nearest event, which will be held in November 2023 in Antalya, is presented as a separate stand.
The Euro Shoes Premiere Collection exhibition takes place in the capital's Expocentre, in Pavilion No. 1 from August 29 to September 1.
Get invitations to the main fashion event of the summer season
On the first day of the international exhibition of shoes, bags and accessories Euro Shoes Premiere Collection in Moscow, on August 29, the event was attended by Turkish Ambassador Mehmet Samsar. Appearance…