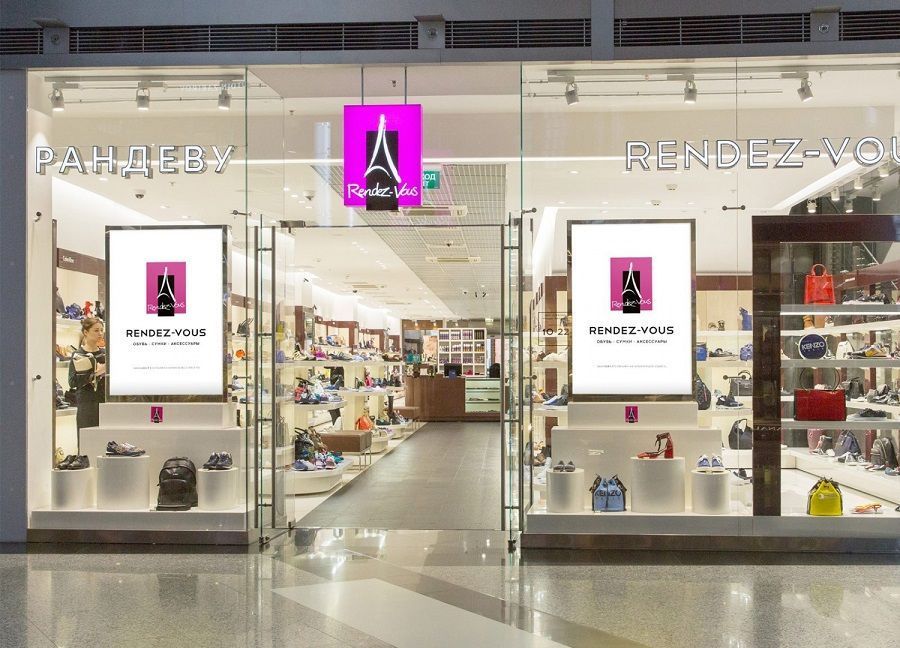 06.09.2019
3499
2019-09-06
In November, 2019 of the year is preparing to open a new Rendez-Vous retail store in St. Petersburg. The store will be located in the shopping and entertainment complex "Peak" on 384 square. meters, with a new discovery, the number of retail outlets will reach the 102 figure.

The Rendez-Vous chain of footwear and accessories stores was founded in the early 2000s. Today it has over 100 stores in 33 Russian cities. The Rendez-Vous footwear portfolio includes brands such as Calvin Klein, ASH, Katy Perry, Lacoste, Lloyd, Loake, MM6 Maison Margiela, Marc Jacobs, Nando Muzi and many more.

Rendez-Vous noted that the opening of the PIK shopping mall is an important event for the company. It will already be 102 Rendez-Vous stores in Russia and the 11th in St. Petersburg.
In November 2019, a new store of the Rendez-Vous retail chain in St. Petersburg is being prepared for opening. The store will be located in the Pik shopping and entertainment complex on an area of ​​384 sq. meters, ...