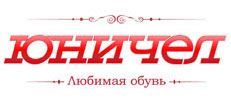 Unichel opened the autumn-winter 2012-2013 exhibition-fair
Event ended
The factory will demonstrate 538 new models for the fall-winter 2012-2013 season. More than a hundred trade specialists from 120 cities of Russia, where Unichel is represented today, gathered at the factory these days. It is they who will have to form a general order within a week, on the basis of which plans for the production, supply and procurement of materials - leather, soles, accessories, threads and glue will be determined in the future. And it is on these days that the assortment that in the next autumn-winter season customers will see on the shelves of Unicel brand stores will finally be determined.

"Production should work in full compliance with the wishes of the trade, - comments Vladimir Denisenko, General Director of CJSC" Shoe Firm "Unicel", - therefore, directors of brand stores, placing an order for a particular model, determine the production plan ".

The fair is the final stage in the formation of the assortment, after which the collection is launched into production. The best models, which have passed a strict "sieve" of artistic and technical councils and selections, received the highest marks on them and were approved for further work, are presented to the judgment of trade specialists.

During the fair, store directors will have to look at 538 models. These are men's and women's boots and shoes, school shoes for girls and boys, preschool models. And also boots for rest after skiing, ugg boots and indoor shoes. Almost 18% of the proposed models are the so-called rolling ones. These are the leading models that have been especially popular with buyers for 2-3 years. They will confidently "migrate" from the previous seasons to the new collection.

The directors of Unicel stores rely on a number of factors in choosing models: climatic features of a particular region where shoes will be sold, customer preferences, sales analysis, fashion trends for the next season, and finally, their own experience in the field of trade and professional intuition. ... As a result of the fair, some of the models that received the smallest number of orders will be eliminated, while the leaders will be put into production.