It seems that the expected crisis has nevertheless begun, and now we will have to forget at least six months about the increase in profits and the development of the company. To survive! Vladimir Fokin, a lawyer with 15 years of experience and founder of the law firm Fokin and Partners, gives entrepreneurs some advice on maintaining their business position and ensuring financial security.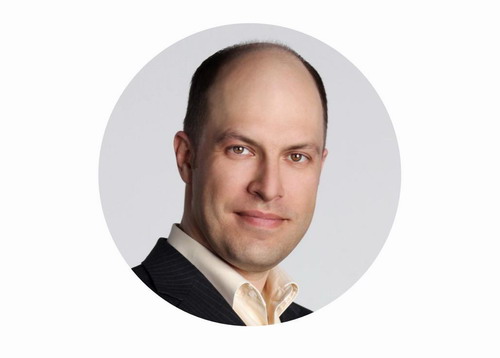 Vladimir Fokin, Founder and Managing Partner, Law Firm Fokin & Partners. A lawyer with over 15 years of experience. PhD in Law. Expert in tax planning, legal security of business and other legal aspects of entrepreneurship.
Fokin & Partners Law Firm exists in Russia since 2003 and provides services in the field of corporate, tax law, real estate transactions and intellectual property.
www.fokinlaw.ru
Tip one: audit your commitments for weaknesses. Any crisis is a test of partnerships, agreements and work schemes, and trade and procurement activities are at the greatest risk in this regard. The main problem during the economic downturn is the crisis of payments: the owner is increasingly tempted not to pay any of the partners, from the tenant to the suppliers. The temptation is great, but the consequences will be disastrous, so if an entrepreneur has a risk of not fulfilling his obligations, he must choose the most reasonable tactics of behavior - negotiations. It is much easier to negotiate with suppliers, tenants and sellers before the money runs out, than then pay fines, interest on arrears or even be ruined. So it's best to give up pride and an imaginary sense of independence and resolve payment problems before they arrive.
Tip two: check existing and new contracts. This step is very important, because the balance of your business depends on the "strength" of the contract and its reasonableness. There is a whole "due diligence" procedure, during which the wording, structure, quantity, types and method of concluding all company contracts are checked. The essence of this check is to identify the pain points and weaknesses of the agreements that the counterparty can take advantage of. During a crisis, it becomes especially noticeable that if there is a legal opportunity to not fulfill one's obligations, only the most respectable or short-term partner will not use it. But there are not many of these, so litigation is growing like mushrooms after rain. In order not to be among the companies exhausted by the court and bloodless, it is better to check your contracts and correct them in advance. This, by the way, at the same time will help to identify the unfriendly intentions of individual partners. For example, if after checking the contract you suggest that your counterparty introduce penalties for late payment, and he refuses, it is obvious that he was counting on late payment. Arrange, seek compromises and find ways to protect yourself from such risks.
As for the contracts not yet concluded, they also need to be concluded taking into account the increase in guarantees. If you work on a post-pay basis, and a bank guarantee is too expensive for you, try to protect yourself with the personal guarantee of the business owner to whom you ship the goods. One of my clients did this, and it really helped to remove the risk of non-payment: even as the director of the LLC, the counterparty risked all his personal property, so there was simply no question of non-payment of the debt. If partners refuse to give such guarantees, let them pay in advance. Being a debtor in a crisis is not so scary - it is unlikely that they will reach you at all. But the lender has a hard time, so it's better not to be at all, but to pay the client according to the scheme "in the morning - money, in the evening - chairs".
Tip three: pay attention to your loans. In a crisis, it is advisable to get rid of bad or dangerous loans. They are understood as those loans that are issued to you for a large amount that is not possible to pay at one time, as well as those for which collateral has been issued, for example, production property. Remember that a delay in a loan can provoke a claim for the entire loan, and this is a direct path to bankruptcy. Therefore, if you have not accumulated deposits for the difficult economic situation, at least keep loans under control and plan their repayment without interruption.
Fourth tip: review staff relationships. The goal of this step is to create a kind of legal autopilot, which will allow you to get rid of inefficient personnel, and make the remaining employees dependent on actual profit. It doesn't sound affectionate, but crisis is crisis. The business owner should review employment contracts, job descriptions, and pay conditions. The difficult economic situation is the time to form the majority of earnings from a percentage of actual profit and begin to set specific sales plans for staff. Sales plans can be approved every month, and in the employment contract, specify the clause that the bonus percentage is set on the first day of each month. These are harsh conditions, but they will help to identify strong and weak employees, and get rid of the latter is completely legal. By the way, due to the threat of staff turnover, do not be too lazy to protect your client bases and provide liability for their theft. Do not rely on the labor code: it poorly regulates the process of parting with employees. Register everything in the employment contract, and draw up each agreement with the staff on paper in accordance with all the rules.
Tip five: calculate the risks in dealing with co-owners of a business. Do your partnerships include cases of negative scenario development? Most likely, no, since usually oral or written agreements with co-owners describe only the sharing of profits, and nobody remembers about covering operating losses in well-fed years. A hungry year is the best time to remember the risks and amiably share them between yourself and your business partner. If this is not done, the business is practically doomed to bankruptcy, since the reluctance of one of the participants to share responsibility for the losses of the common cause most often leads to conflict and the collapse of the entire enterprise.
Tip six: review the relationship between the owner and manager. As in the case with lower-level personnel, relations with top managers need to identify principles of work efficiency and their legal design. In other words, you should review the business plan and tie manager performance indicators to it. This is necessary so that in the event of a company's degradation, you could reasonably fire a top manager, relying not on subjective feelings, but on objective indicators. At the same time, make proposals to the business plan to reduce costs, increase profits, and revise your expansion plans. Crisis is a time to keep everything accumulated.
If you are a hired CEO, then you need to know how to protect yourself from corporate, tax, and even criminal risks that are silently following you. Vladimir Fokin spoke about how a top manager can protect himself in the article "Fundamentals of Occupational Safety of the General Director" published in Shoes Report No. 113.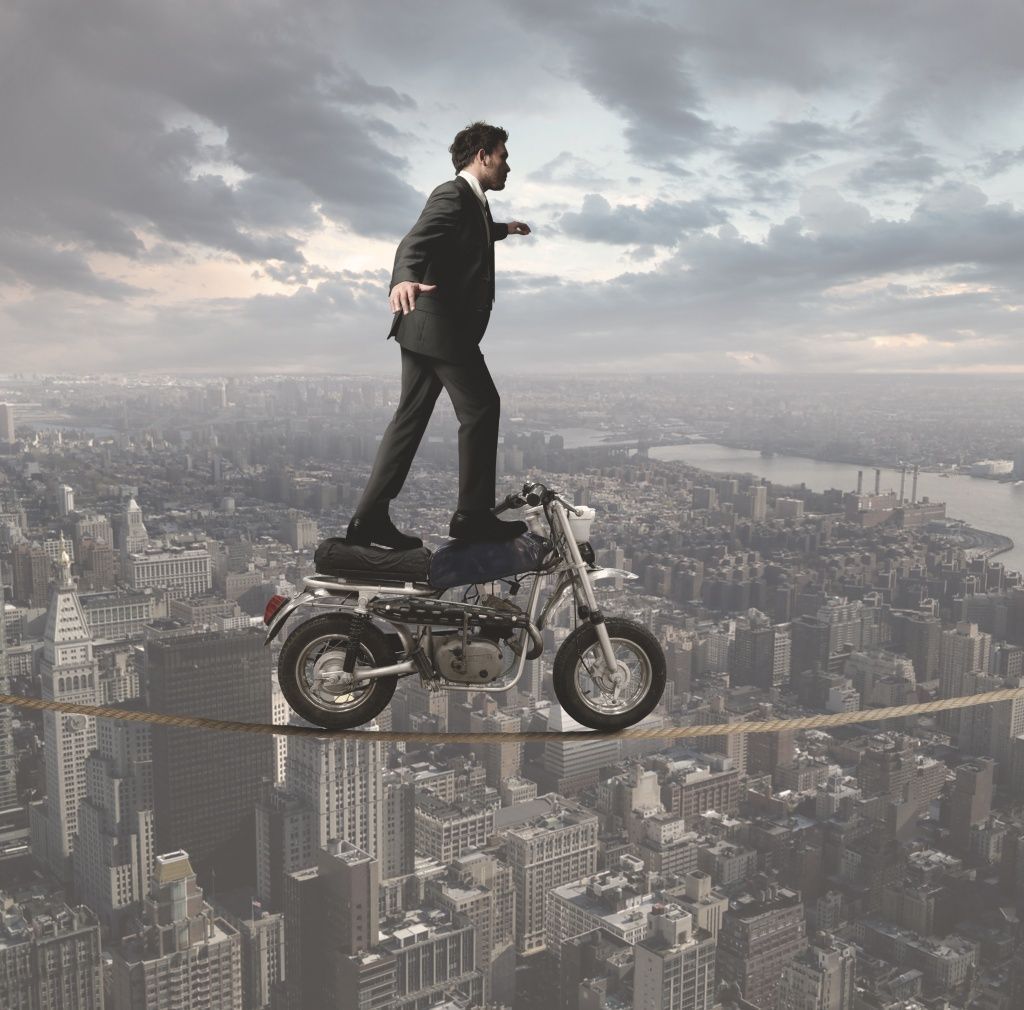 Tip seven: get ready for checks. And there will be even more than before. The treasury is exhausted by large-scale events, and the general economic situation leaves much to be desired. It's time to replenish the budget at the expense of taxpayers! Get ready for yourself and prepare your employees for the fact that the inspector will surely find a reason to charge additional taxes and penalties to your company, so all you can do is minimize the number of these reasons. Do not store unnecessary documents in the office, protect computers and learn to maintain the most rigid legal position during the inspection. Check your business for weaknesses. Many entrepreneurs conduct business as they used to, and they only turn to lawyers "when the roasted cock pecked". Studying such cases, I very often see ridiculously childish and offensive mistakes, although there are incidents that are familiar only to lawyers. For example, recently, inspectors began to punish those who overpay VAT for what they are not taxed: we are talking about paying for import and export services, which, by law, can be exempted from VAT, but in fact no one uses it, since I don't want extra trouble. Now the inspectors have come up with a fine to companies that still pay VAT in such cases, although this is completely contrary to the law and common sense. All possible oversights can be prevented completely lawfully and painlessly at the stage prepared by lawyers for the audit, but after they are identified during a real tax investigation, in 90% of cases it is no longer possible to correct these errors, and the company incurs losses and risks even becoming criminally liable. By the way, laxities in the process of instituting criminal cases were recently canceled: if earlier they were started only after an audit and additional taxes, then now things are started immediately during the audit, which makes it impossible for a business to take the last breath before paying enormous fines. This was done to please the fiscal authorities, which once again proves: to be simply law-abiding in our country is not enough. You need to be prudent and very careful, even if you are not doing anything illegal.
It seems that the expected crisis has nevertheless begun, and now we will have to forget at least six months about the increase in profits and the development of the company. To survive! Vladimir Fokin, a lawyer with 15 years of experience and ...