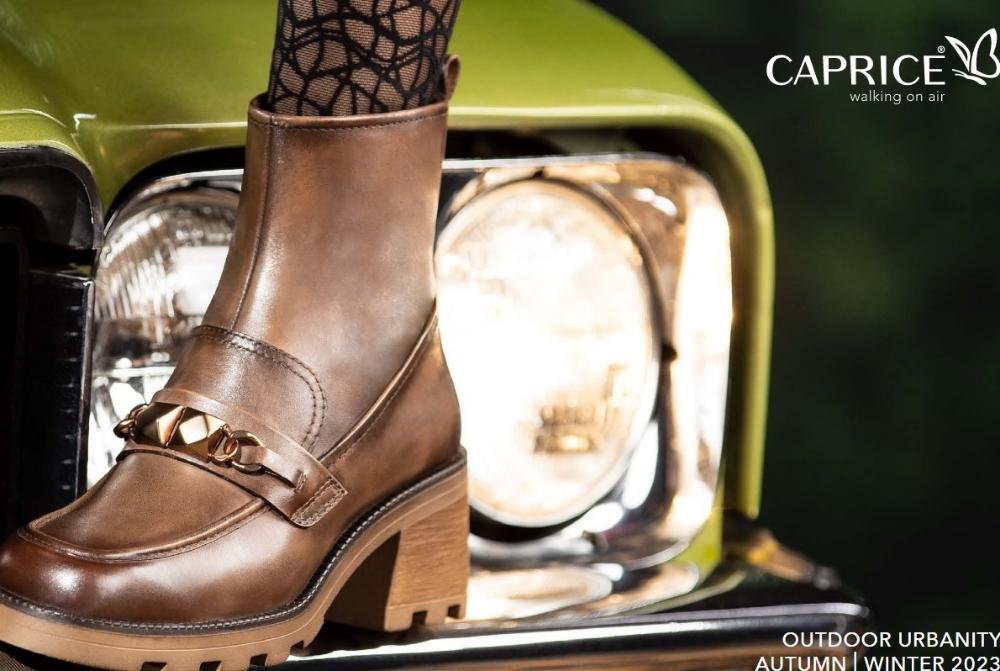 24.01.2023
3559
CAPRICE brand will present a new collection autumn/winter 2023/2024 at Euro Shoes
In the rhythm of the big city
The nobility and elegance inherent in the philosophy of the CAPRICE brand offer us a special bright appeal in the new collection - with a strong character inspired by nature itself.
Soft, calm shades contrast with bright and dynamic solutions.
"Modern chic" and elegance, femininity and current trends, a variety of detailed design solutions.
Next winter, CAPRICE shows uncompromising comfort and functionality with its own innovative technologies such as CLIMOTION®, MEMOTION and AIRMOTION.

In the rhythm of the big city The nobility and elegance inherent in the philosophy of the CAPRICE brand offer us a special bright appeal in the new collection - with a strong character inspired by the…
Editorial Office Shoes Report