The founder of the Moscow shoe studio "Lefort" Nikita Zlobin, in the past - a tax lawyer. Having departed from the practice of conducting commercial disputes and criminal cases of an economic nature in 2013, he set about developing another business - an atelier for tailoring individual shoes to order. Over the three years of operation, the cost of the services offered by Lefort has almost tripled, today the workshop is one of the few in the Russian market that sells its customers impeccable comfort, using the patination of shoes that made famous brands such as French Berluti and Pierre Corthay.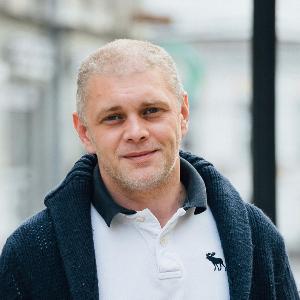 Nikita Zlobin
- Founder of the Moscow shoe studio "Lefort".
Who mainly orders the sewing of shoes - are these customers who have orthopedic problems? Are there any nuances that the consumer needs to know about?
Firstly, these are people with money, and secondly, those who for some reason do not like ready-made standard shoes. Everyone knows that the length of the fingers, the retina, and the structure of the ear are all a little different. Similarly, the foot. But the ordinary man in the street does not attach much importance to this, in the pursuit of money, a career, it is somehow not customary to pay much attention to his comfort.
In the finished shoes, standardized parameters of the foot are laid, while if the foot does not fall into a conditional standard invented by the factory, then the shoe will not be convenient for its owner: corns, joint pain will inevitably appear, the foot will become very tired when walking for a long time.
Women often say that, for example, the pumps of Casadei or any other world leader from last year were comfortable, and this year's models were impossible to wear. The reason is that the manufacturer has changed the block. When they say "comfortable last", this does not mean that there is some kind of super-universal and convenient shoe last for everyone. Convenient in this case - suitable for the anatomy of a particular person. I think serious large companies order analytical reviews and study consumers: they look at the running completeness in the current and next year, carefully monitor the size range, choose the most popular anatomy and develop a last for it.
For example, we see that Ecco or Ralf Ringer are constantly moving away from modern fashion shoes in favor of semicircular and round toes. Because in this case, as in sneakers, the toes will always be a little free, and such a last will suit a larger number of consumers. In addition, they, like some English brands, try to make the maximum completeness in the beams, create models that do not need to be "planted" on the rise. It is no coincidence that about 90% of men choose "Oxfords" or "one-piece" for themselves when sewing shoes to order, because finished shoes of such a design will almost always not fit the height in the rise of the average Russian. Any standardization has nothing to do with the comfort and wearability of footwear; factory footwear is the result of a compromise between costs and selling price. Although I may be wrong, I am not a participant in the footwear market, we still sell service, not footwear.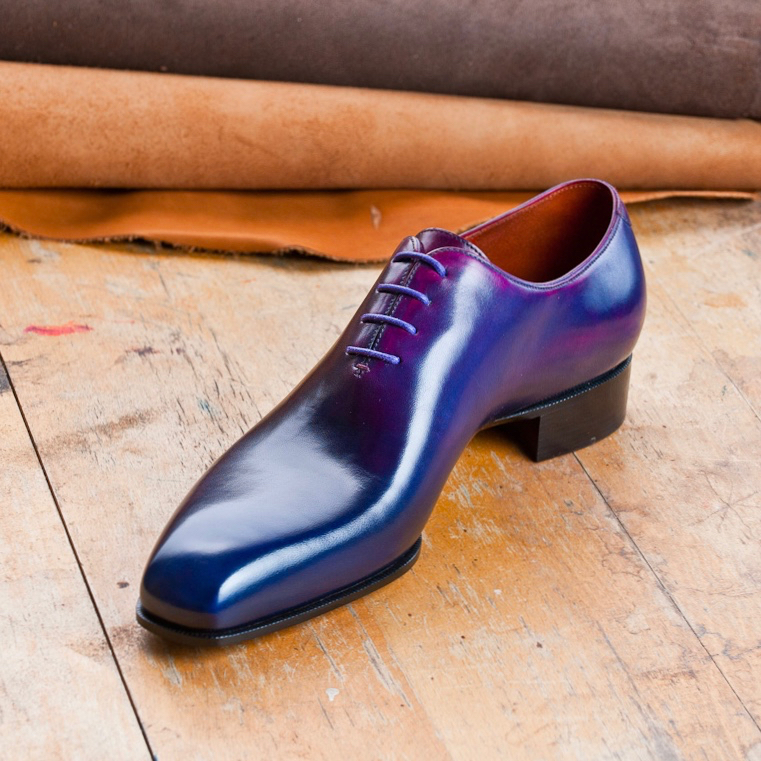 Shoes of the Moscow shoe studio "Lefort"
When you started your business in 2013, did similar workshops exist in Moscow?
Individual tailoring in Moscow has always been. If you make a request in the search engine "tailoring shoes to order in Moscow," he will probably give out: the Antonio Shuz workshop, which was created by Anton Pechatnov, the classic costume workshop, there is also the Cayman Brothers company specializing in working with exotic leather, and older players. Now there are young guys from St. Petersburg - Afour, NotMySize, the Moscow brand Gottlieb Shwarz, but they all work in a more or less low-price segment. There are also workshop stories that often remain behind the scenes, working in b2b format. You will not find them on the Internet.
Shoes of the Moscow shoe studio "Lefort"
What do you think, maybe this new generation - these "young guys", new companies - will become the ones who eventually advance our shoe industry?
I think that percent of 70 of today's players will leave the market, they will not survive for one reason: they have the wrong math. Indo-sewing cannot be economized. One of my friends had an atelier for sewing leather interiors for cars, and he complained that when a customer enters a BMW interior and sees a "seven" with a leather interior there, he will not check the quality of the seams because he trusts the brand. And when they come to a small private studio, the first thing clients look at when accepting work is how the seams are made, because they are in plain sight. So it is here: the people who sew shoes to order, in their mass, are very demanding. And the price here is not an indicator. There are those who order tailoring for 20 thousand rubles, and they will ask as if they paid 100 thousand.
And then, when a company works to order in a low-price category, sooner or later it becomes difficult for it to compete with good, expensive China or English brands of finished shoes. British and Italian brands working in the mtm segment (English: made to measures - a technology that involves the completion of the last and the variability of the model range) are also trying to keep the price, and if I myself come up with an idea to buy English boots, I will think about spending I have 20 thousand rubles for tailoring shoes to order in Russia, or buy a ready-made pair of a famous brand. In principle, if a client's foot feels good in finished shoes, it probably doesn't need to be sewn to order.
Therefore, when I see someone discussing on the Internet that sewing shoes for 20 thousand rubles is expensive, I can't participate in this discussion. I will be torn to shreds, because I believe that 20 of thousands of rubles for indo-sewing is just free. For example, the Gottlieb Schwarz workshop also started with 19 thousand rubles, now they have a price of 30 thousand, and they will increase it, and not even because their mathematics do not converge, but simply, in my opinion, they cannot provide that the number of orders that will allow them at this price tomorrow not to starve to death and develop. The more workshops compete in price, the less likely they are to survive.
When we started, we set the price slightly higher than the market price - 30 thousand rubles, and this did not frighten anyone. We finished 2014 quite well, and in 2015, due to the currency jump, customers in the mainstream category "sagged", people stopped buying altogether. Today, offering a shoe-making service in the mid-price segment, it seems to me, is like selling custom-made pens to office clerks. The idea may not be bad, but there can be only one strong point - technologies, colossal investments, which none of our even potential competitors have. In 2015, we simply did not have consumers, and, having revised the model range, improving the quality, gradually raised the price to 80-90 thousand rubles per pair. I deliberately made the decision to produce less and more expensive, increasing the technological gap from the competition. For example, it was with the advent of our workshop that patinated footwear came to Russian indian tailoring. Although many call patinage the usual tinting and dusting of the toe of the shoe, hoping that customers do not understand this much, which is partly true.
There are two big differences between what we are ready to offer and what our clients are generally ready for. We have been working with shoes for many years, we work in the most relevant world techniques, tracking all the current trends, and our clients are two or three years behind us on average. They are ready to accept and order the models that we offered them much earlier. Some customers come with their own vision, often prefer shoes with round toes, but as we interact, they become interested and dive deeper into the topic of shoes, come to the understanding that the elongated shape of the last is beautiful, that there is no need to be afraid of colors.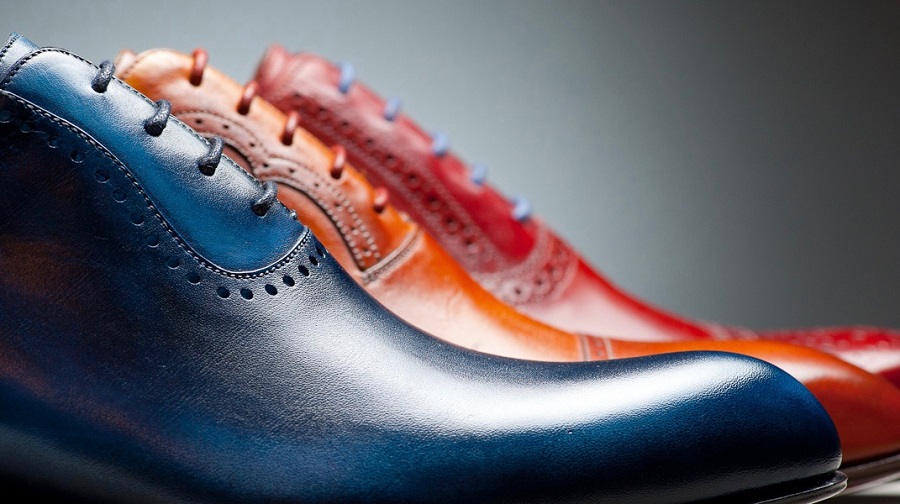 Shoes of the Moscow shoe studio "Lefort"
Perhaps you often come across conservatives?
Often. In the beginning they ask for a quieter, more dull color, and then the client goes to our meeting in our shoes, notices that they pay attention to the shoes, and begins to choose bolder models. However, working with color in shoes requires a lot of work with the image as a whole. Usually a person comes to the studio, orders a suit, and then picks up shoes for him, most often black or brown. This sometimes kills all the efforts of costume masters. Another thing is if he decided to order purple shoes. What to wear them with? Color in shoes is the first step to consciously approach the formation of your style, to think about how others will see and perceive you. Image may be different. You can order a classic model of shoes, but make it with tweed. But then you need tweed support in clothes - a hunting image, a certain jacket, vest, cut trousers. This is a deliberate order; in creating your own style, shoes are a good helper.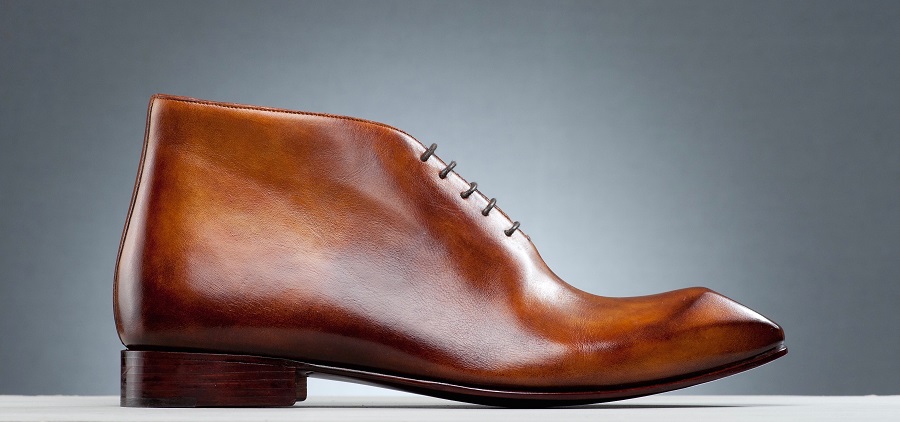 Shoes of the Moscow shoe studio "Lefort"
Can today's development of handicraft footwear production in Russia push the development of our shoe industry as a whole?
I don't think so. There are a lot of components. Firstly, we are far behind Europe in terms of automation and mechanization of processes. Unlike us, European manufacturers sit on the finished semi-finished bottom. The demand for ready-made soles is enormous, because imported materials are expensive. For a small workshop working in a low price segment, the price of 800 rubles for a sole with a set-up heel is scrap, their finished shoes can cost 2-2,5 thousand rubles.
In Russia, only two factories produced a good shabrack - in Ostrogozhsk and Rybinsk. Ostrogozhsk had decent quality, but the factory closed, now there is some kind of confectionery production. Rybinsk remained, they took Italian technologists, but still the quality of the products became slightly lower. I must say that there are a lot of such related businesses with footwear that could be developed, but companies do not want to do this, and not because there is no money, there is simply no desire. Today they don't want, and tomorrow we will buy Turkish shabrack or we will be left without accessories at all. And how is it possible to produce a mass product on imported components with high costs?
In addition, in Russia there are problems with the production of high-quality leather. By area, the warehouse of export samples of the Ryazan leather factory of the Russian Leather company is probably three football fields. In theory, the best samples are collected there, and now, after I break through two pallets of export material, I get only one decent leather - according to the standards of the second-class plant. They export goods that are semi-finished goods abroad, and there they are already bringing them to condition, and what is sold in Russia is raw materials of the fourth and fifth grades.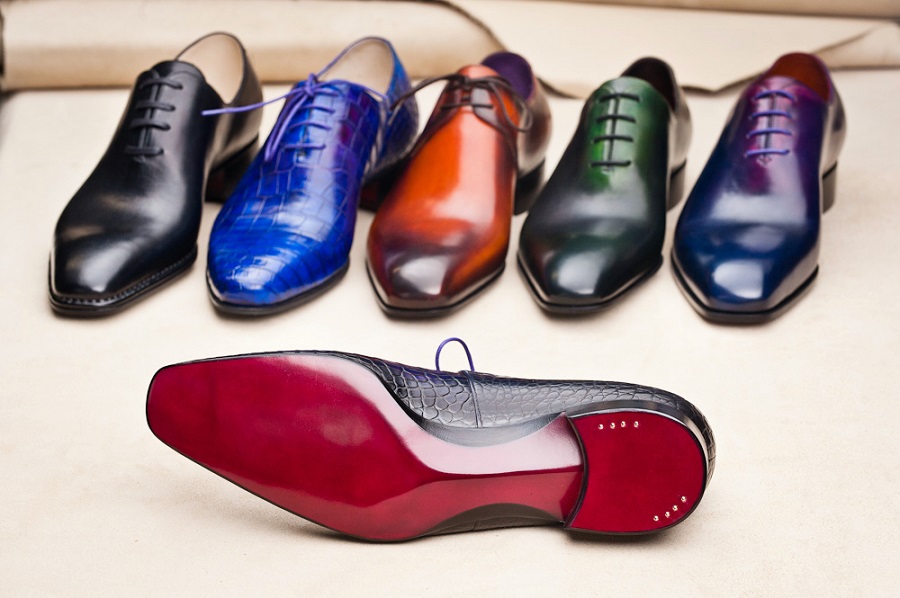 Shoes of the Moscow shoe studio "Lefort"
And where do you end up buying the material?
We find throughout Russia, I worked and tried to work with all leather plants. It happens that samples of good products are brought to the exhibition, and when you try to order the exact same article, and even offer a price three times higher, the list of reasons why this is impossible is started.
How does the business situation feel now? 2016 was a difficult year?
Of course, it is possible to whine indefinitely, but this will not be easier. I think that Moscow is impoverished by several tens of thousands of people. The outflow of the educated population with money from Russia is ongoing, and we are as indicators of the market: last year builders came to us, in this - no longer. Now there are more customers from retail.
Although, basically, we live on regular customers, approximately 90% of our customers turn to us for the second and third time. After all, men in their mass are conservatives, having chosen once, they are not looking for good from good. Shoes can become the same hobby as collecting knives or cars, you gradually get a taste. It can be made hooligan for jeans, it can be classic ... Of course, there are customers who just need comfortable shoes, because a person with legs really has problems, a complex anatomy. But we can surprise even customers of black shoes.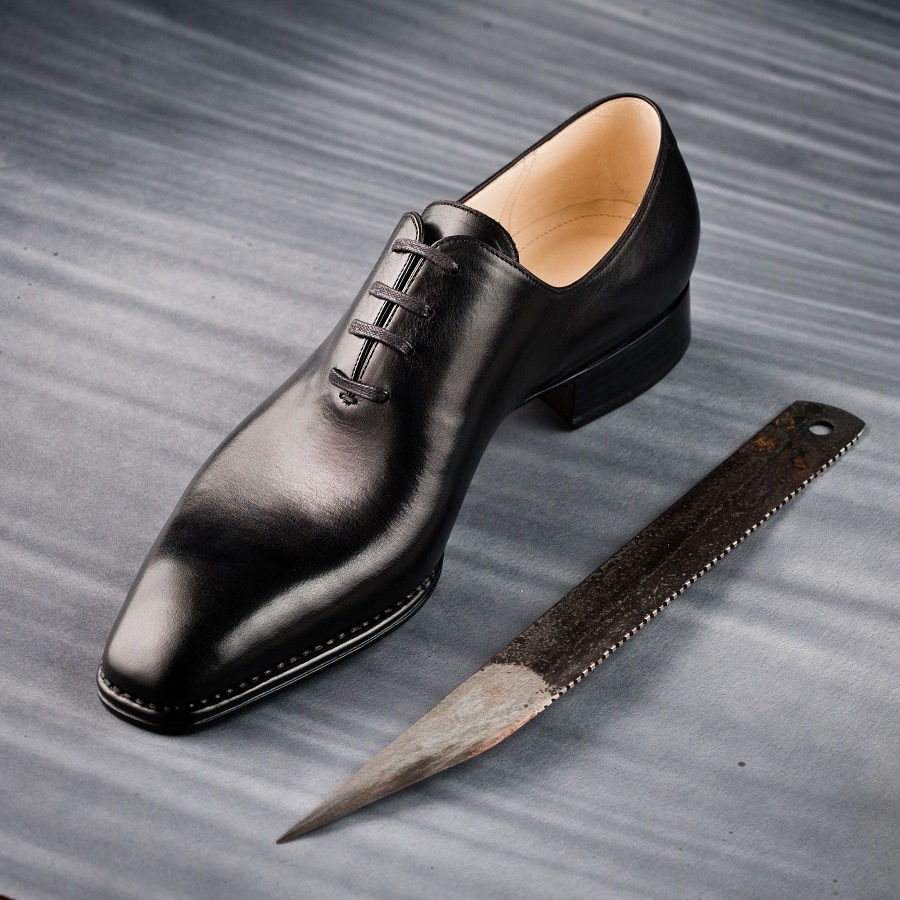 Shoes of the Moscow shoe studio "Lefort"
And do new customers come mainly on recommendation?
Someone from acquaintances, someone from the Internet. Social networks work, but the way from the moment when a person first found out about us on social networks, he thought about it, compared and then came to us, it is very long.
In general, the past 2016 was better than the previous 2015, but the language does not turn out to be a good one. There are problems, but the main thing is to understand where to move. In the new year, we began to produce non-formatted "near-sport" shoes on ready-made soles. We work with a crocodile, "exotic", we plan to expand. We have something to offer our customers - shoe painting, as we do, no one else does in Moscow. Well, we also have a couple of trump cards in our sleeves, but we won't tell about them.
Interviewed by Marina Shumilina
This article was published in the 145 issue of the print version of the magazine.
The founder of the Moscow shoe studio "Lefort" Nikita Zlobin, in the past - a tax lawyer. Moving away in the 2013 year from the practice of conducting commercial disputes and criminal cases of an economic nature, ...