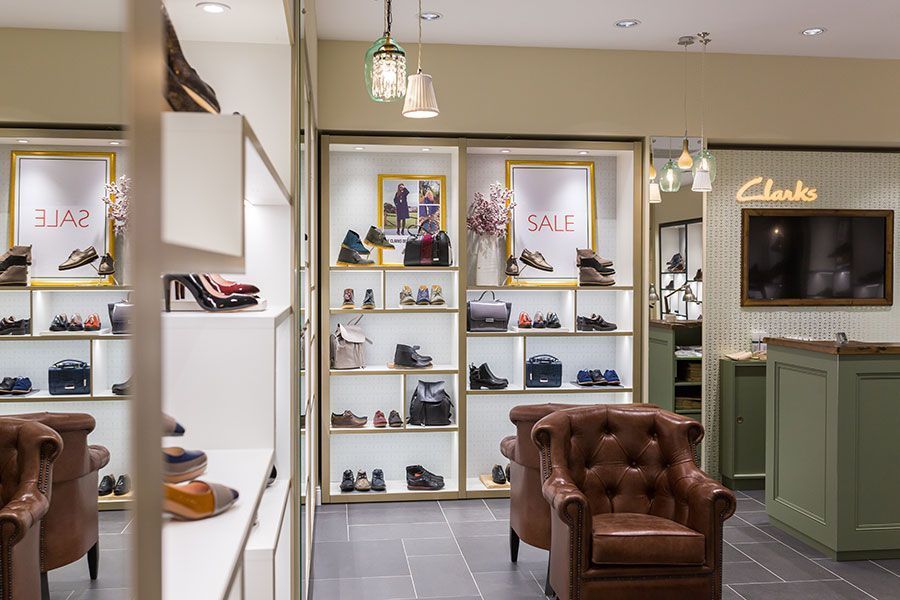 14.02.2017
4103
Legendary Clarks shoes in Russia
The first concept store in Eastern Europe and the new Spring-Summer 2017 collection
Since 2013, SOHO Fashion has been the exclusive distributor of the legendary British Clarks shoes in Russia and Belarus. Despite the economic crises, the company successfully develops a partnership and franchise network and is always open for cooperation. At the moment, Russia has 13 monobrand Clarks stores, 3 of which are located in the largest shopping centers of the capital.
We should also mention the Clarks concept store in the Afimall shopping center. The store was opened in the latest brand format called С7 +. At the moment, there are only 10 similar stores around the world, and this is the first Clarks single-brand store in Eastern Europe in the C7 + format. The C7 + format is an evolutionary design concept that reflects the brand's history and identity.
A visit to the flagship Clarks store in the Afimall shopping center is not only a great opportunity to make sure that this format is the perfect combination of comfort and aesthetics, but also an occasion to get acquainted with the exciting new Clarks Spring-Summer 2017 collection.
Clarks' new spring-summer collection is a tradition and craftsmanship that goes hand in hand with modern finishes, carefully selected materials and harmonious colors. Each Clarks model - both in times of individual tailoring of shoes, and nowadays - begins with a wooden block, handmade by Clarks expert technologists. In the production of modern shoes, more than 1 000 000 factors are taken into account, which makes it possible to create the most comfortable shoes in the world.
The new Clarks Spring-Summer 2017 collection offers both a modern look at your favorite design and completely new models, effortlessly combining the reputation of time-tested, beautifully executed silhouettes with a free spirit of the new generation. Shoes in neutral colors made of luxurious soft leather and delicious suede, hand-selected, perfectly complement any wardrobe of the season.
The first concept store in Eastern Europe and the new Spring-Summer 2017 collection
Editorial Office Shoes Report