The first thing you pay attention to when you get acquainted with Halmanera shoes is very original heels. Rounded as parts of a children's pyramid or beveled, they make the shoes of this Italian brand easily recognizable. Other characteristic design details are metal zippers, pleats on the leather top, perforations, and small metal elements that do not roughen, but add chic to a very feminine silhouette.

The first sales of Halmanera in Russia began in small boutiques in Moscow, and for almost two years the brand's shoes have been presented in the stores of the Russian retail Rendez-Vous. This summer, Halmanera owner Luca Petrelli specially arrived at the presentation of the Rendez-Vous fall-winter'2018-19 collection in Moscow, where he gave a short interview with Shoes Report.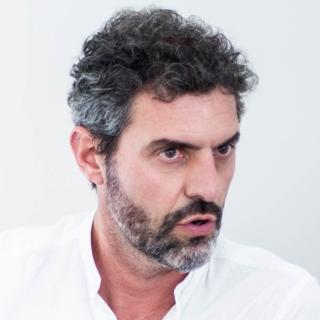 Luca Petrelli
- owner of the Halmanera shoe brand
How long have you been in Russia as a brand?
About 5 years.
The last five years is a rather difficult period for Russia, the economic crisis, how do you feel on the Russian market, how do you assess demand?
We are very pleased to be present in Russia, we have good sales at the moment. Yes, we came to Russia during the crisis, but the consumer appreciated our product. Even if at the beginning there was a difficult moment, we slowly occupied our piece of the market.
How did your development in the Russian market begin, in which stores did the brand start selling?
The first contacts we receive at exhibitions. We exhibit in New York, Tokyo, Italy, Paris. Sales in Russia also began with exhibition contacts, small boutiques began to sell us, and then about two years ago we started working with Rendez-Vous.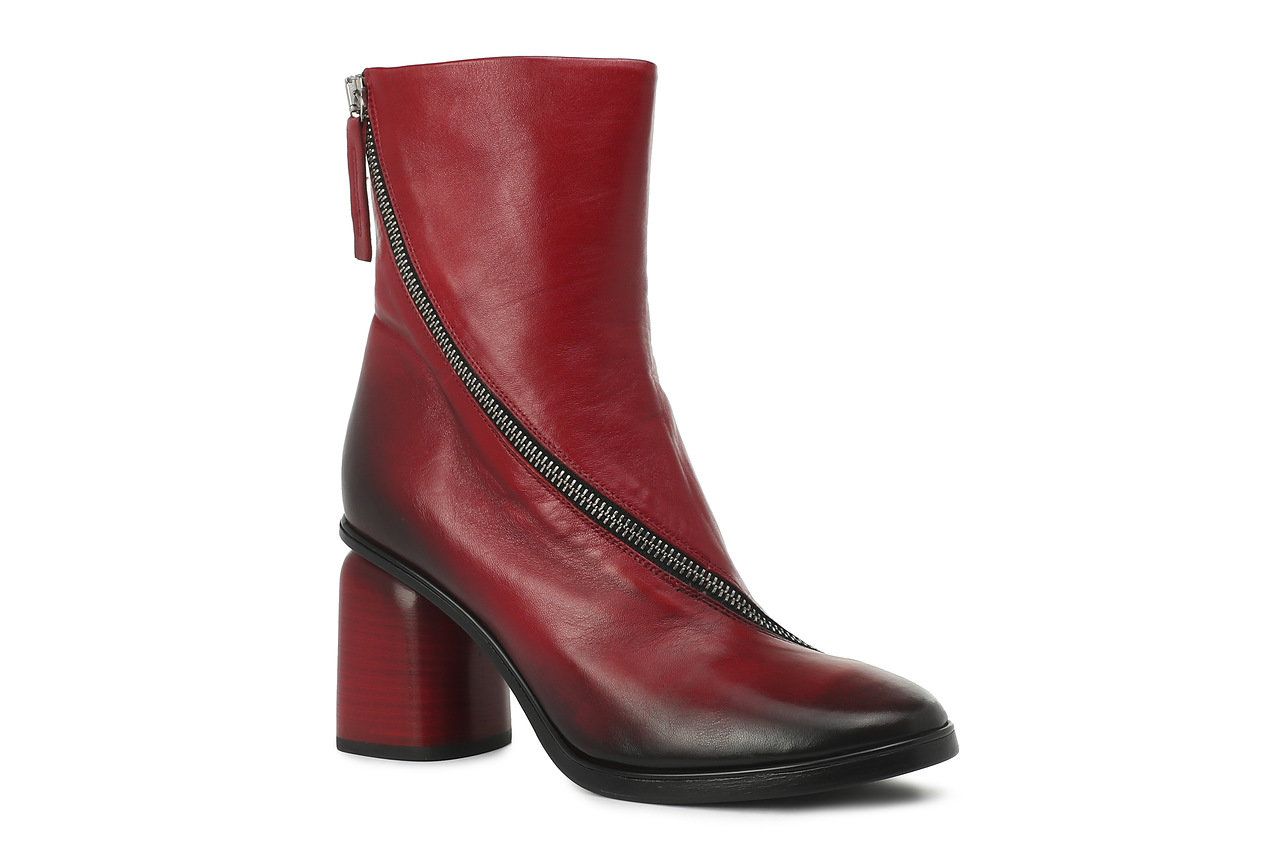 Halmanera Fall-Winter'2018-19
I wanted to know a little about the history of your brand.
Halmanera brand founded in 1979 year. This is a family business. The first to sew shoes was my father. At the moment, we are working with a stylist who helps to develop collections, and we have a good team that is engaged in brand promotion. Halmanera started with sales in European boutiques.
Who is your designer?
Our stylist's name is Gaetano Penzolo. He is also from the Marche region in Italy. We have a very fruitful cooperation with him, since we look at many things the same way. We share his views, listen to his suggestions, and so, taking into account our needs and his creative vision, we manage to create the final product. Gaetano has been working with us since the founding of the brand.
If you look at the Halmanera collection, you can note a certain detail in the design - a rounded and sometimes beveled heel, is it your corporate identity or is it just a feature of this collection?
We are not tied to any details in the design, shoe models can change from year to year. But we are really experimenting with the shape of heels, trying to create something new in this direction.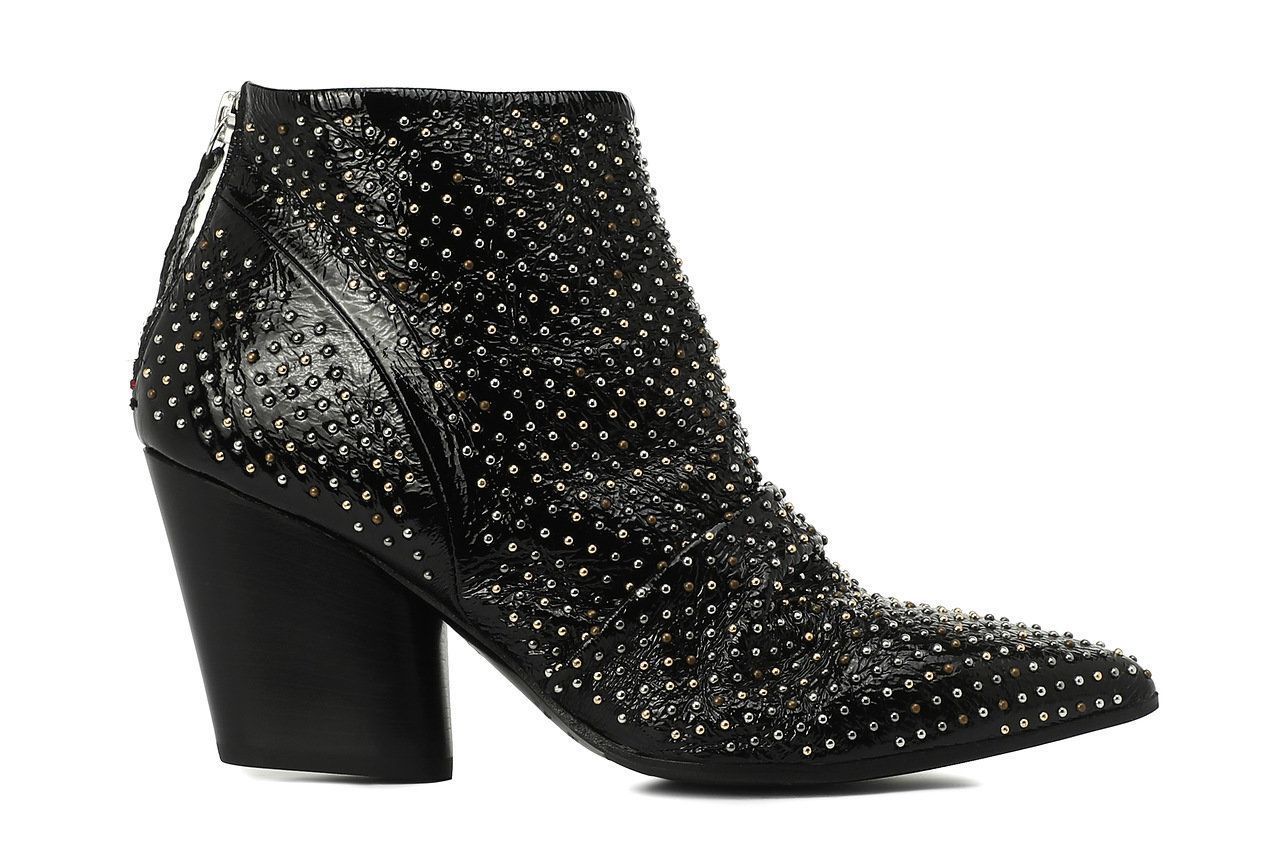 Halmanera Fall-Winter'2018-19
Which countries are the main for you in terms of sales?
Our strategy is not to be tied to one specific market, so we try to divide the distribution into regions - Europe, America, Russia and Asia.
Do you prefer to sell your shoes in selected small boutiques or retail chains?
At the moment, we are more likely to distribute in boutiques. We try to display shoes in boutiques selling fashionable clothes and shoes.
How do you rate your sales in Russia?
We are generally satisfied, over the past few years we have increased our sales in this region, but we plan to sell more. Our product has a fairly high price, and we strive to create the best offer for all the countries where we are represented.
You can share your impressions of sales in the US market. It seems that the market is very stylish, ready to purchase expensive fashionable shoes, or is it a misleading impression and consumers there are not greedy for luxury and consider money?
The American market is very difficult, and the most important thing to advance in this market is to take the first step. Americans are very wary of new products. In those places where we appear for the first time, we try to do our best to establish ourselves. First you need to introduce the consumer to your product.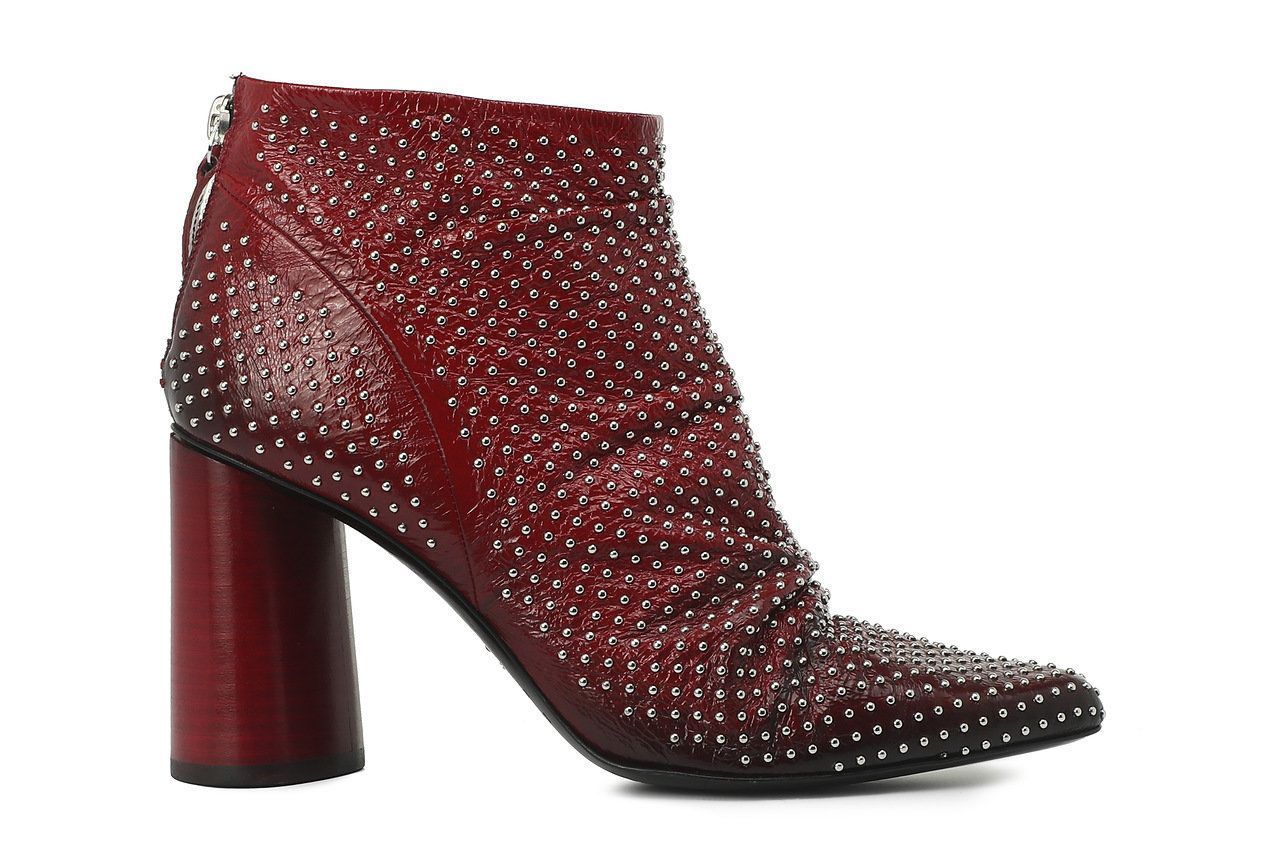 Halmanera Fall-Winter'2018-19
And how do you do it?
In addition to the exhibitions in which we participate. We also make special expositions for the American market, now in the USA we have contracts with all major stores, these are stores with a name.
The main show for you is probably MICAM?
Yes, we are definitely participating in MICAM, which takes place in Milan and in Paris we are participating in Premiere Classe.
Do you take part in Fashion Weeks, for example, organizing showrooms, pop-up shops?
No, we only have a showroom in Milan.
The first thing you pay attention to when you get acquainted with Halmanera shoes is very original heels. Rounded as parts of a children's pyramid or beveled, they make the shoes of this Italian ...