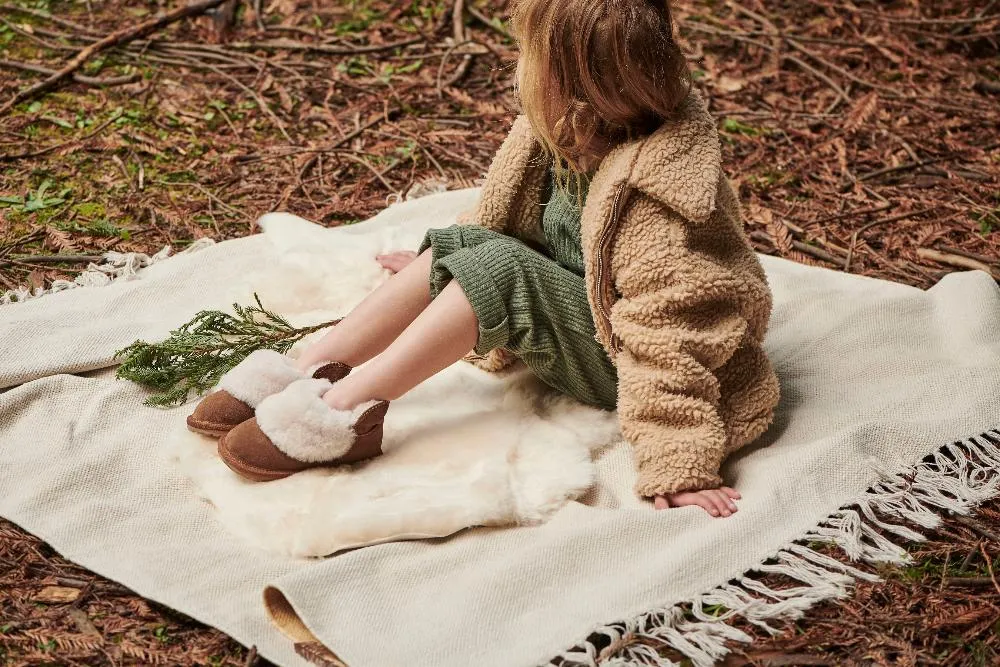 06.02.2023
3136
Euro Shoes will present a cozy brand from the homeland of the ostrich Emu - Emu Australia
The simple idea that nature is the best inventor helps the unique Australian brand of footwear and accessories EMU Australia to follow its tradition of creating truly warm and high-quality shoes exclusively from natural materials.
The collections of the brand can really be called "cozy": over the past 25 years, EMU Australia has been regularly producing products from the softest sheepleather and merino wool for the whole family with the most tender care.
The history of the development of EMU Australia began in the middle of the twentieth century. However, the original name, which is the symbol of Australia - the emu ostrich, was assigned to the brand only in 1994.
The core of the brand and the most popular model are traditional Australian sheepleather boots (ugg boots). Their design was developed by surfers, for whom such shoes served as a means of warming their feet after a long stay in the water. Improving the model from year to year, manufacturers were able to make the boots anti-slip and moisture resistant with heat retention up to -30 C. thanks to the highest quality wool. The temperature resistance as well as the moisture protection used by EMU Australia are confirmed by SATRA international organization.

Each collection of the brand is created by a team of creative and creative professionals who love their job. A wide range of footwear is presented for the whole family and for all occasions: for walking around the city, traveling at any time of the year, festive events and home comfort. In the production of each model, natural biodegradable materials of Australian origin are used in compliance with eco-friendly standards.
EMU Australia pays special attention to children's shoes. Designers regularly develop bright, eye-catching collections with a variety of colors and patterns for toddlers and older children. One of the most favorite models of little EMU owners is animal print shoes, which will surely attract the attention of the child from the first minutes.
EMU Australia is currently Australia's largest natural footwear manufacturer. The brand's products are presented in various premium department stores in 70 countries around the world.
EMU Australia is part of the group's brand portfolio Soho fashion, a leading distributor of footwear and accessories in Russia and the CIS, selling through various sales channels more than 500 pairs of shoes per year.
The brand's collection will be presented at the Soho Fashion booth as part of the Euro Shoes premiere collection from February 20 to 23, 2023 at the Expocentre Fairgrounds in Moscow.

The simple idea that nature is the best inventor helps the unique Australian footwear and accessories brand EMU Australia to follow its traditions, creating a truly warm and…
Editorial Office Shoes Report