About a year and a half ago, in the historical center of Moscow, in Leontievsky Lane, a small shop-workshop of handmade shoes Gottlieb Schwarz opened. It was opened by the shoe master Andrey Zhakevich. He invites Muscovites to sew classic Italian shoes to order or choose a ready-made pair that is more likely to fit on the leg, as it is made taking into account the peculiarities of the Russian foot. Shoes under the Gottlieb Schwarz brand have already been presented in the Tsvetnoy shopping center in Moscow, known as a platform for ultra-fashionable, designer and conceptual brands.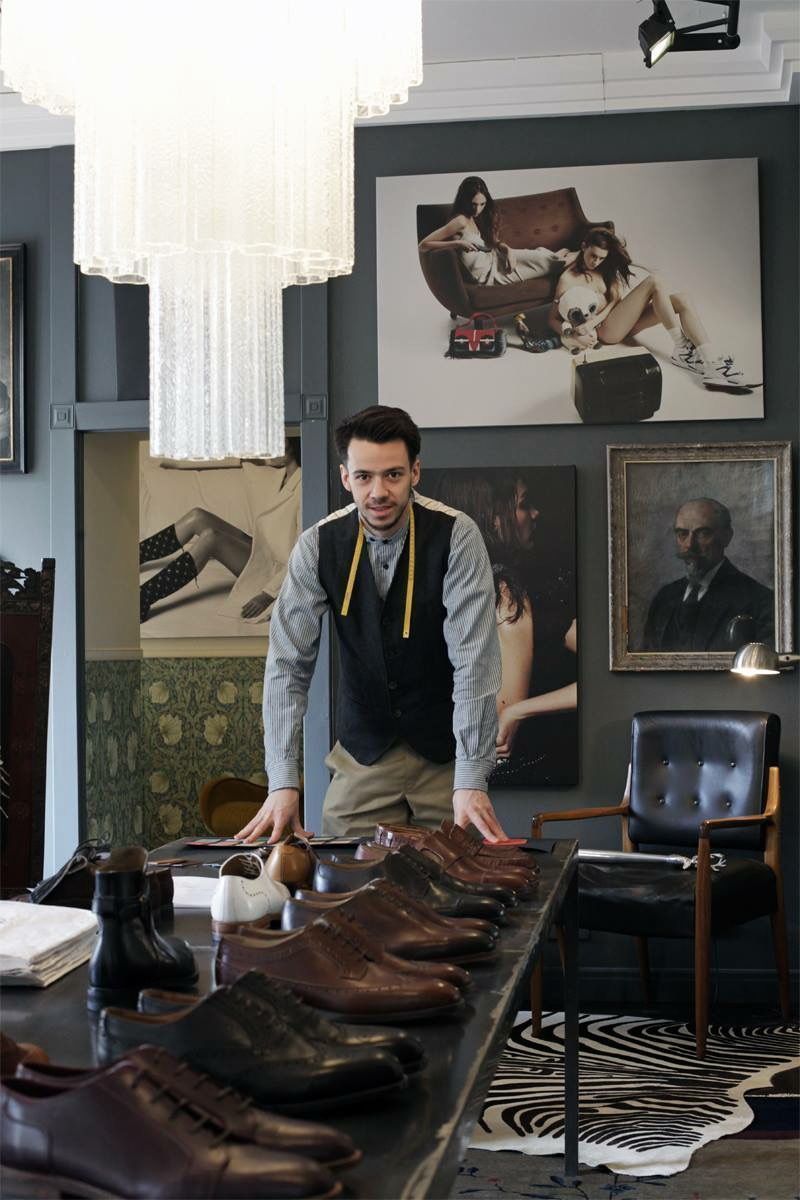 Andrey, where did you learn to sew luxury shoes?
I studied with Stefano Bemer. There was such a very cool shoe maker in Florence, unfortunately, he recently left this world. When I began to seriously engage in sewing shoes, worked in various shoe shops, I really wanted to learn from him. I wrote him motivational letters that I live in Russia, that it is impossible to master the shoe craft here, and I cannot live without it, all in that spirit. As a result, he agreed, I arrived, I studied with him for a year. Unfortunately, by manual labor you won't earn much money, even my master said that Hollywood stars sewed shoes off. This is a very complicated, long process, and I immediately realized for myself that I did not want to be just a shoemaker, but to become a manufacturer, designer, to create ready-made prêt-a-porter collections so that my shoes would be sold in stores around the world. And what I am doing now is rather a hobby, a way of life, I am a journalist and a lawyer by education. Of course, I like the shoe theme, but I don't like that I have to do this for the sake of earning.
Well, you already have a small line, your own brand?
Yes, but still this is not what I would like ideally. Because in my line-up are classic models, but I want to go further. Now shoe design is dictated by the consumer. I know well who my client is, what he wants, and I make shoes that will be sold. If a person wants some kind of classic model, he can order it, but something more interesting should be sold under my brand in the store. There is already one unusual model - double-monks with Velcro, this is the beginning of my creative search in design, where I want to move.
Unfortunately, it is almost impossible to come up with something radically new in shoe design. All you can do is reimagine the classics. For example, you can combine two classic models and get something third, add some elements. Until recently, my entire design consisted of combining leather, creating various combinations with suede, now I would like to pay more attention to details, I even took a course in shoe design at the University Fashion of London institute specifically for this.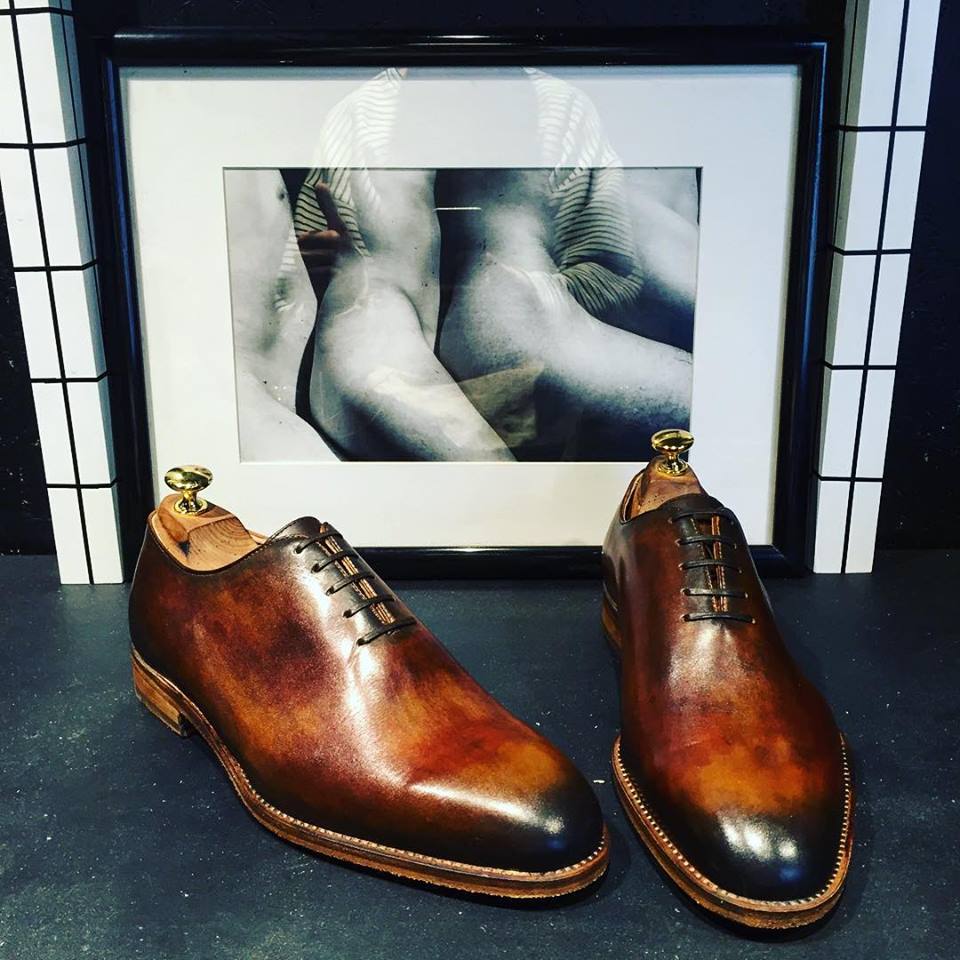 Where did this interest in shoes come from?
I don't know, I didn't specifically choose anything, probably I was just born with this. From the very beginning I was a fan of shoes. In general, all the people who come to me are real lovers and connoisseurs of shoes, of which there are a lot. Although in Russia a large part of the population does not even know the main points of care, it does not understand what kind of shoes they wear. I try to talk about it, somehow enlighten. For example, there is a method of attaching the sole "Goodyear" (English Goodyear): if the sole is hesitated, a knife is taken, the threads are cut and the sole is completely cut, so it's easy to put in a new one. This method of fastening implies that the sole can be changed, it is used in most English shoes. But our client does not know this, and hurries to put "prevention" on the leather sole, with which the leg does not breathe. If you want to put on prevention, you need to immediately buy a sole on the membrane, but not leather. Why buy leather shoes? For the foot to breathe. And here, people don't know this, and when the pair wears out, they simply throw it away. But shoes can be restored for little money, you can repaint!
As you know, good shoes are made from little things. I have to buy tools, leather abroad, even laces I buy abroad, because there are not those that I need - not round and thick, as they sell here, but flat. If I put other laces, the model will lose 20% of its appearance. Even if everything is done well, but there are no details, the client sees the big picture and concludes that something is wrong here, not the right level. We do it as easier, but not as better and correctly. This is how Italian shoe makers work.
Do you make pads yourself?
Yes, I learned a lot in Italy. They showed me what good shoes are. I talked to a man who created pads for brands entering the Russian market. Stefano told me what proportions the pad should have in order to make it convenient for a Russian client, and I took all this into account.
Didn't want to stay in Italy?
I was offered a place in the workshop for 1 200 euros per month, in Italy I would be just a shoemaker, but here I have my own brand, I develop it ...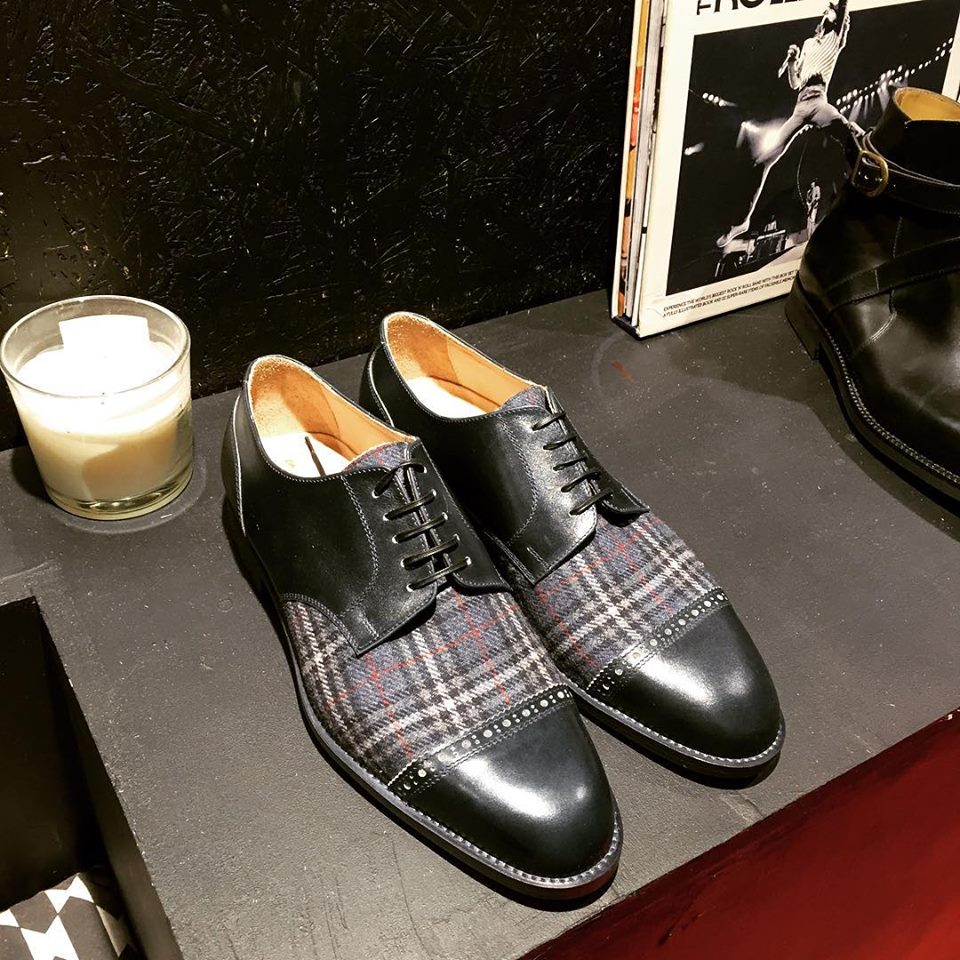 You alone do everything, you have no apprentices?
No, not one, but we have a small team, friends often help. I'm not chasing large volumes. Now I have six jobs in the process, and I have a month and a half to complete them. Temporarily stopped accepting orders, because recently my collection began to be sold in the Tsvetnoy department store, this also needs to be done ... We launched our own courses on making shoes, some development is ongoing.