The appearance of the stand of the American brand US Polo Assn at the August exhibition of Euro Shoes Premiere Collection in Moscow. marked a new round in the development of a popular brand of clothing and footwear on the Russian market. This year the holder of the license for the production of shoes US Polo Assn. a large Turkish manufacturing concern Flo decided to independently enter Russia and introduce 5 key footwear brands from its portfolio on our market. Shoes Report talked about plans for the development of a Turkish company in our market with Alexey Davydov, Commercial Director of Flo's representative office in Russia.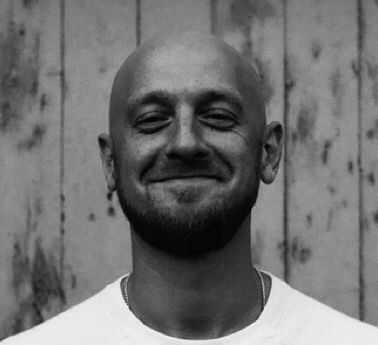 Alexey Davydov
- Commercial Director of the Flo representative office in Russia
Shoes Report: After a hiatus, the US Polo Assn. participates in the Euro Shoes exhibition in Moscow, please tell us what are the challenges facing the brand in terms of development in Russia and what other brands are currently represented at your stand?
Alexey Davydov: Yes, US Polo Assn. not for the first time presented at Euro Shoes, but today our participation in the exhibition is a special case, since this year the large Turkish concern Flo, which owns the license to manufacture shoes of the American brand US Polo Assn., independently enters the Russian market. Until now, the development of the US Polo Assn. a partner company was engaged in Russia. This year, Flo opens its own representative office in Russia and introduces 5 of its brands to the Russian market.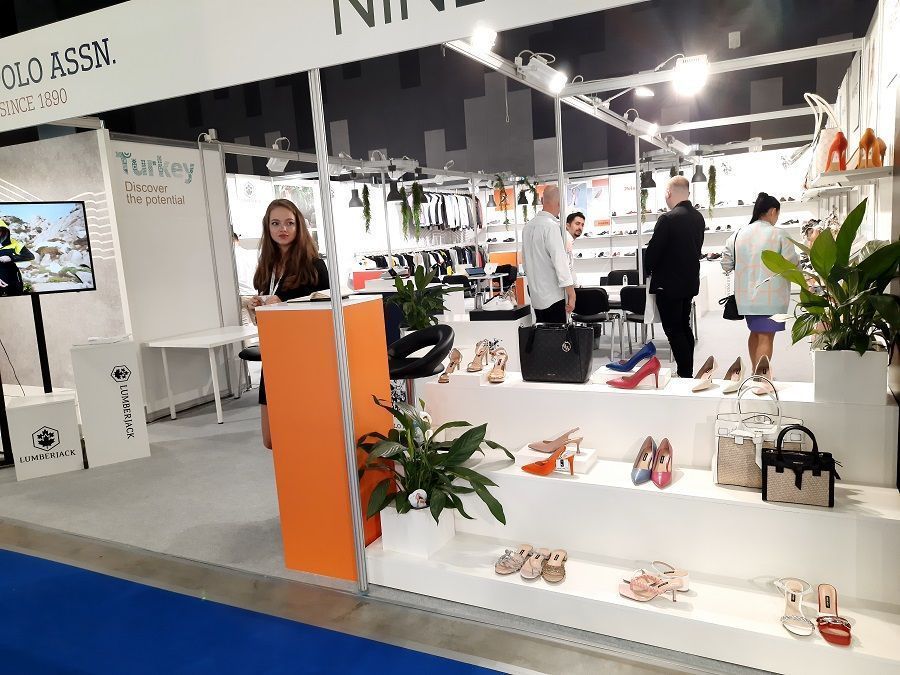 Please tell us more about your company!
Flo has its own shoe manufacturing factories in Turkey, owns a solid portfolio of brands and develops a wholesale direction, and is also the largest Turkish shoe retailer (the retail network in Turkey has more than 400 stores). In Turkey, Flo Stores are a multi-brand retail store offering footwear for the whole family. These are large multi-storey stores, about 400-700 sq. meters. The company also has a second retail project, the In Street sneaker chain, which is a more youthful format with an assortment of sneakers.
This year Flo enters Russia and introduces 5 of its key brands to the market, which are now represented at our stand. This is, as you know, US Polo Assn. Everyone knows the clothes of this brand, but we own the license for the production of shoes. The clothes are produced by another company from Turkey, our partners. Leather shoes US Polo Assn. produced in Turkey, textiles and footwear made from other materials are produced in China.
In 2020, our company received the rights to manufacture shoes and accessories for the large American brand Nine West (fashionable women's shoes and accessories). Nine West branded retail is also actively developing in Turkey, and we see prospects for launching the Nine West franchise project in Russia.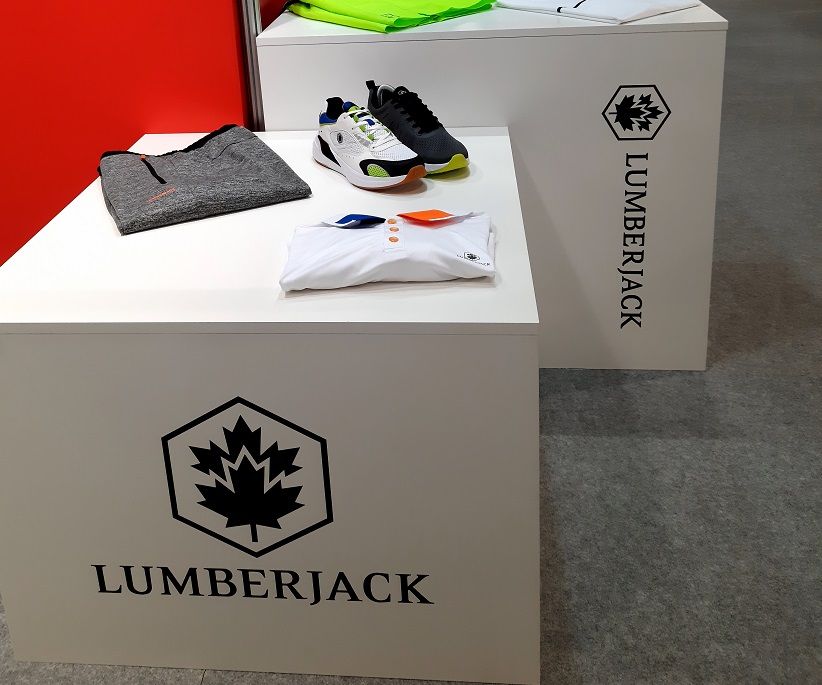 Our other key brand is the Lumberjack footwear brand, founded in 1945 in Italy. The brand's trademark is high hiking boots, an analogue of the boots of the famous Timberland brand. But that doesn't mean Lumberjack is copying Timberland's style. Both brands were launched around the same time, and Timberland became better known because it invested a little more in marketing, but its shoes cost twice as much, although the quality of both brands is almost identical. The retail price of a pair of premium Lumberjack boots reaches 18 thousand rubles. The range of the brand includes men's and women's shoes and sneakers, casual and sportswear, as well as a children's range of footwear. Lumberjack's office and design bureau is based in Treviso, Italy, and has been owned by Flo since 2012.
At our stand there are two more shoe brands in the economy price segment - Polaris and Kinetix. Both brands were founded in Turkey in 1980-90s. Kinetix is ​​more about sports. Polaris - shoes for everyone, the brand has a range of children, and shoes that are suitable for older people. Now in Russia we are opening a representative office of the Flo company - an office and a showroom.
US Polo Assn stores. already in Russia, is this your retail?
No, these are stores that were developed by partners before us. We are starting from scratch, revising our previous plans. We are ready to deliver a great product ourselves, and our advantage is convenient logistics. Since a large part of the production is carried out in Turkey, we can produce quickly and deliver quickly. Flo has its own production sites, the company is very flexible in terms of product production, for example, it is ready to produce insulated models for winter in Russian conditions at the request of partners.
Are you planning to develop retail in Russia?
There are no such plans yet. In Turkey, Flo opens retail stores on its own, it is a separate big business. In Russia, we are considering the possibility of launching a mono-brand retail network Nine West through franchising.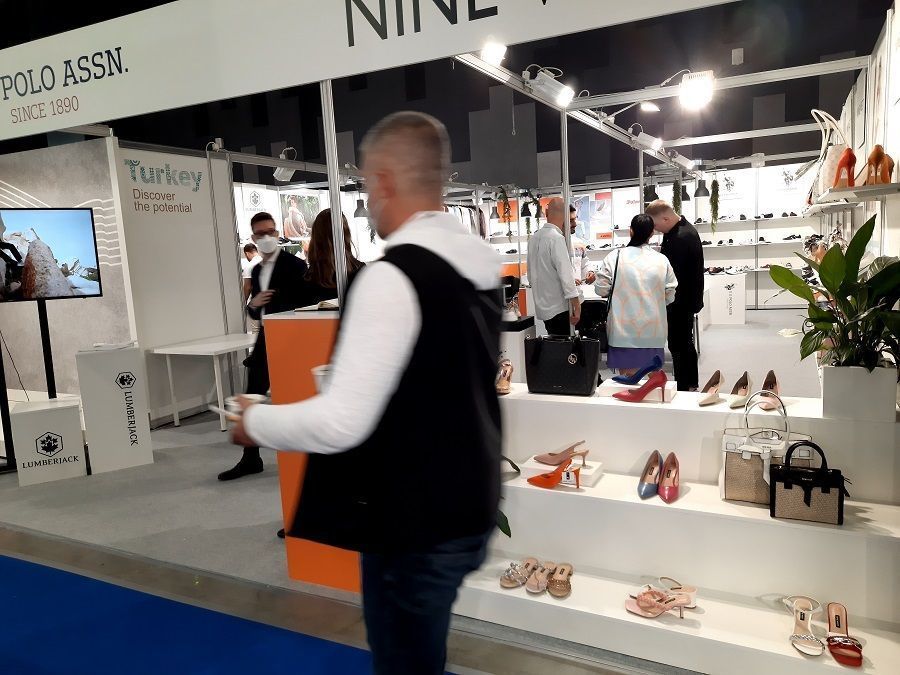 So you are offering a franchise?
We think about it. We want to start a dialogue, test the waters, because this product has a chance of success in Russia both in terms of its price positioning and design, which meets today's fashion trends.
Are Nine West stores open in the US?
Yes, they are in the USA, Canada and Turkey. The retail looks very impressive. In Russia, perhaps we will develop the shop in shop format, corners. There are different possibilities.
Do you have plans to open showrooms? Are you probably going to present your brands on the leading online marketplaces in Russia?
Yes, we are just beginning our journey. In terms of online sales, of course, this is also a priority, but I will not name specific sites for now. We will try to cover all possible current sales channels, but also try to surprise the buyer with fresh directions.
Flo was founded in 1960 in Turkey by Ahmet Zilan. Today the company is the leader in the footwear market in Turkey. The number of personnel is about 10 thousand people. Sells over 55 million pairs of shoes per year. In addition to Turkey, the company's brands are sold in 21 countries around the world. In 2021, the company entered the Russian market, where it represents footwear brands Lumberjack, Nine West, US.Polo, Polaris, Kinetix.
Interview conducted by Marina Shumilina

The appearance of the stand of the American brand US Polo Assn at the August exhibition of Euro Shoes Premiere Collection in Moscow. marked a new round in the development of the popular clothing brand and ...