The upcoming World Cup will surely revive trade, including fashion retail. Fans and tourists - this is additional traffic for stores, with which you need to understand how to work so that as many percent of visitors as possible transform into buyers. About how to present the main and accompanying assortment to a shoe store, how to design a trading floor, what actions to hold, says expert SR, a representative of German shoe brands, shoe care products and shoe accessories Julia Belkina.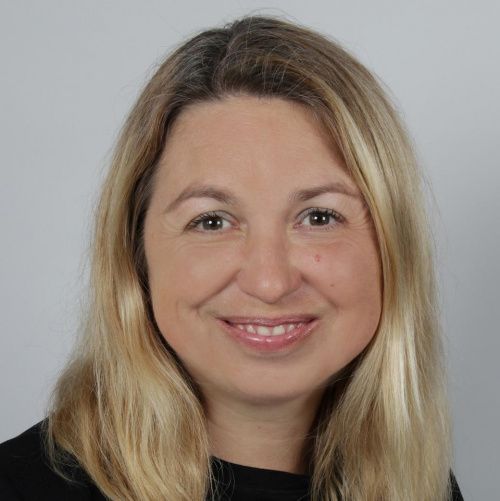 Julia Belkina
- expert on related products, representative of the Solitaire, NATCH !, Nico, Bergal brands in Russia.
Sporting events of such a format and scale as the World Cup, increase, first of all, sales of sponsoring firms of the teams and the competitions themselves. Adidas, Puma, Reebok, Nike - the demand for the products of these brands always increases during the competition to 30%. But for shoe stores this is a good chance to increase sales. In any case, football matches will generate additional traffic - many tourists enjoy shopping. Even if they have a busy program, they always find time to "polish" the windows. For Moscow there has always been glory to the city, which has something to offer visitors. In addition, Western tourists expect to buy in Russia something fashionable and high-quality inexpensive because of the weak ruble. Therefore, it makes sense for sellers to recall at least a little their school English in order to communicate with foreign buyers.
Tourists spend a lot of time on their feet, so, first of all, shoes like sneakers will be in demand. If it is hot, then summer open shoes.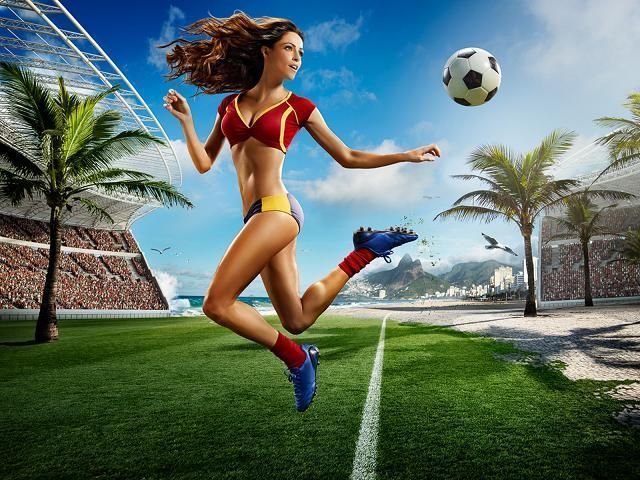 Sports, comfortable shoes - at the peak of popularity

Abstracting from the World Cup 2018, we can confidently say that sport or just an active lifestyle for many of us today is an integral part of our everyday life. All those who wear sneakers, sneakers and sports jackets do not necessarily go on camping trips and engage in sports clubs. Sport is a lifestyle, fashion and convenience, a way to show your personality. Along with the basic, comfortable models of classic, pastel colors, bright, "flashy" models can be in high demand this summer. Therefore, it makes sense to arrange the storefront in such a way that both directions - and the "base" and unusual models - are well beaten and presented.

Insoles and laces will help increase the average bill

The question naturally arises: how to prepare for the World Cup and present to customers such "running" groups of goods as bags, cosmetics for shoes, insoles, other accessories for shoes, hosiery - in display cases, in the entrance area, at the box office?
Recently, there has been an increase in demand for sports insoles, but this is most likely due to the fact that people have become more responsible in their health and more closely monitor it. Today they have the opportunity to get more information about insoles and other supporting (orthopedic) products and understand how important a quality insole for a foot can be. Therefore, during the Championship period it makes sense to set up an assortment of insoles covering from inexpensive models of the comfort segment to almost professional sports. The calculation can be duplicated - in the window, in the hall and at the checkout. So, by the way, Sportmaster does. The logic is that no matter where the buyer moves, everywhere on his way she comes across this product. If possible, insoles should be presented in combination with sports-themed advertising, or POS materials.
Definitely an interesting topic - shoelaces. They, of course, are laid out only at the checkout. As for the color scheme - you can play with flowers. For example, on the day when interesting favorite teams play - lay out the colors of flags. If this is difficult, you can simply lay out the most beautiful and bright laces - first of all, flat wide, which are suitable for sneakers. The fashion for dark blue and beige laces for sports shoes lasts long enough.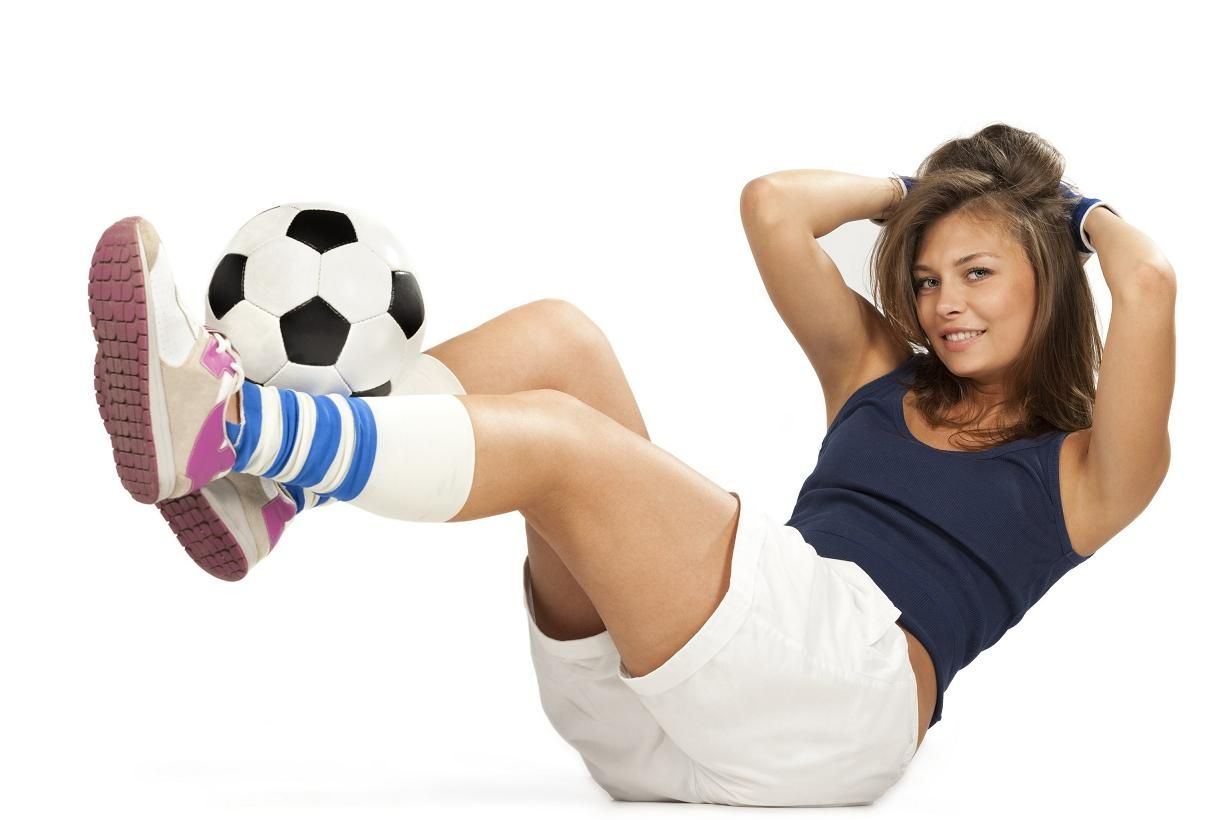 Soccer shoes

The football theme gives great scope for imagination in terms of product presentation. For example, you can buy an imitation of a lawn in the construction market / store, which in your store will turn into a mini-soccer field. Cut the green material into squares and place the shoes on them, it will be very bright and relevant. Models in the style of "sport chic" should not be put in heaps, but wider to emphasize the individuality and beauty of each pair. As an option: you can take similar models of women's and men's shoes and display them side by side, like Partner Look. You can make a "screen" with a sports theme for each collection. It is inexpensive, but it revives the room well. Such screens are on the stand, then they can simply be removed.
Is it worth it to work with souvenirs? I'm not sure if in a shoe store they may be superfluous. Although the idea of ​​"bring something from Russia" can be beaten. For example, to offer authentic inexpensive slippers ... Of course, they have nothing to do with sports, but they sell pretty well, I know from experience.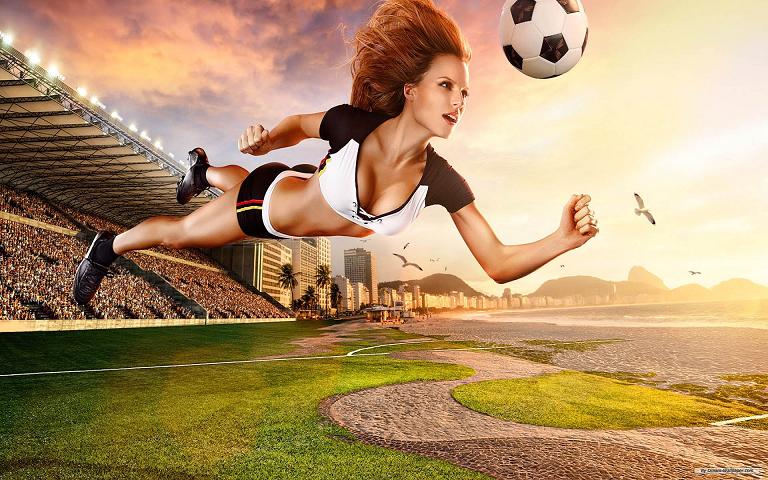 Play on emotions

Whether or not to hold some promotions for buyers during the Mundial period is decided by each store manager / owner individually. In fact, statistics show that any shares against the background of a major sporting event do not increase sales. But you can hold stocks on an "emotional" level. It all depends on your capabilities: you can think of a lot, but you need to be aware that this takes time and staff that would implement all this correctly.
What emotional events can be developed for buyers? For example, to arrange something like sports forecasting / sweepstakes - before the games of the playoff series, potential buyers leave their prediction which team will be the winner. A card is filled with the data of the buyer, one copy remains in the store, the other at the buyer. If the buyer correctly guesses the winner, he gets a big discount, for example, for two pairs of shoes. If his favorite team reached the semifinals / finals, he receives a discount for one more pair of shoes. If a match is won by the Russian team, or the German / Spanish national team, then all Russian / German / Spanish shoes can be offered at a discount for several days after the victory.
The upcoming World Cup will surely revive trade, including fashion retail.