We already wrote about how to work in the Russian social network "VKontakte" and the Telegram messenger, about the features of these platforms in the 195th issue of the magazine; the expert was digital expert from Fashion Consulting Group Katerina Diveeva. In this issue we return to this difficult topic again, as it is still relevant. Companies have a hard time mastering new platforms and tools through trial and error, but continue to work through them with their target audiences - with existing and potential clients, since there is no alternative: traffic and coverage in prohibited networks is steadily falling. With Katerina Diveeva, we analyze the most common mistakes that are made when moving to new local networks.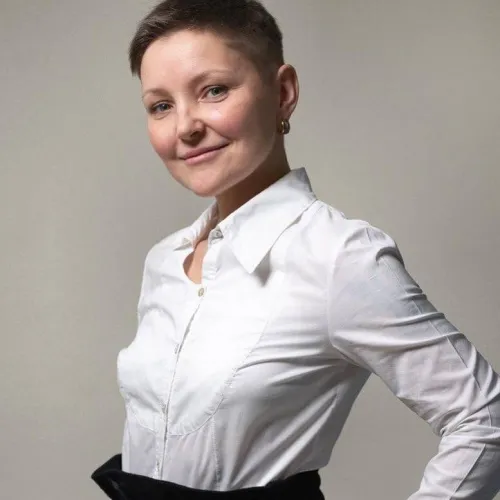 Ekaterina Diveeva
-
digital expert of Fashion Consulting Group. Professional experience: Director of Development and Promotion Department of SELA Corporation, Head of Department in the Russian office of H&M, Marketing Director of Baby Sensory Russia, specialist in visual merchandising and window dressing in various companies and at the CPM exhibition. Since 2018, he has been promoting businesses, companies, brands and individuals on social media.
At the beginning of this article, we look at the nine main mistakes that brands make when moving to new local social networks.
1. We are only in Ins-m* (a social network banned and blocked in Russia, part of Meta Platforms Inc., whose activities are recognized as extremist in the Russian Federation). If your brand and content were interesting to the audience on blocked social networks, they will be interesting on other platforms. The banned social network did not sell better than other social networks, the audience simply spent more time there. Now this trend is changing, and therefore it is important to move to new social networks, following the audience.
2. Now we only look at numbers. It is important to "catch up" people into the new social network. What is important is not likes and views, or even the number of subscribers. The QUALITY of your audience is important. Focus on attracting the right people to your account instead of chasing everyone away.
3. Boring content. The new social network is an "old rake." If you want your audience not to be active, so that your account does not grow organically, continue to post only product-based image content.
4. Activity in waves. Lack of a content plan, unverified content, slipping into constant giveaways, discounts and product posts. No plan means no sales.
5.Only image photos. Stories and Reels, which many still loved, remained with us. These are live broadcasts and circles on Telegram, clips and videos on VKontakte. Not producing a variety of video and gaming content is a huge mistake.
6.Lack of personality. It's a hackneyed phrase, but it works - people buy from people.
Make sure the audience sees you, show yourself, your team, your customers.
7.Everything for 999! Brands are trying to "please" the audience with constant discounts and giveaways. But these promotions do not sell, but create the impression that you are a clearance store.
8.We have a community, but we do not respond to messages. What is a reply to a message? At a minimum - FRIENDLY TONE OF VOICE IN THE COMMENTS, SUPPORT + ADDITIONAL SALES IN MESSENGERS AND DIRECT.
Options for replying to a message in CHAT or in private messages:
- respond within a maximum of 15 minutes;
- be sure to say hello and introduce yourself;
- contact by name;
- send a link to a specific product, and not to a general site;
- check whether the product was found, whether it fit, or whether the subscriber made a purchase;
- offer alternatives if the product is out of stock;
- find out how else you can help;
- thank you for contacting;
- never leave a potential buyer with an unresolved problem, especially if the error occurred "on your end."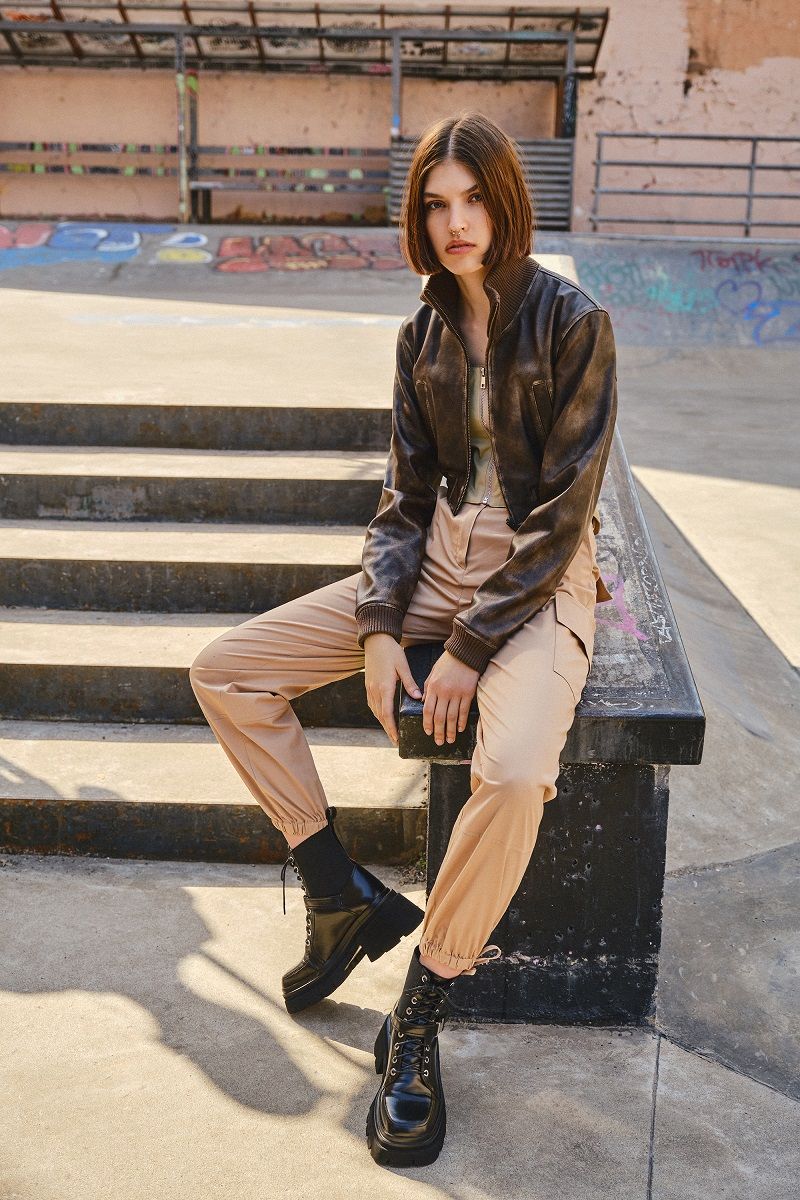 WHAT SHOULD THE OWNER OF A FASHION BRAND DO FIRST?
1.Transfer the active audience from blocked social networks to Telegram and VKontakte.
2. Adapt sales funnels to new conditions.
3. Determine criteria for meeting KPIs on new social platforms.
4.Work with content in times of crisis.
WHAT CONTENT SHOULD BE BET ON SO THAT THE NEW AUDIENCE "NOT BORED"?
1.Increase discussion posts: polls, quizzes, questions for the audience.
2.Increase UGC content (user generated content, user content).
3.Increase useful content.
4.Increase posts that address audience pain points.
5.Add a little humor and entertaining content (but in moderation).
6.Add live broadcasts with stylists, store consultants, opinion leaders.
7. Try to diversify the design of publications: images, live photos, infographics, cards with tips, emoji, etc.
8.Increase posts with customer reviews.
For example, in Telegram two audience segments follow the brand - the most loyal, ready to install any application just to "not get lost," and those who are accustomed to using the messenger in everyday life. The rest can be attracted to the site only by really useful and exciting content that cannot be found anywhere else, and which they really need.
SOCIAL PLATFORM TELEGRAM
WHAT FEATURES IS IT IMPORTANT FOR A FASHION BRAND TO KNOW?
1. Initially, Telegram is a messenger, so readers perceive the material through the frame of personal correspondence. Think of a channel as a chat with a friend or colleague. Choose the tone, message and format based on this. Show subscribers that there is a living person or group of living people behind the channel.
2. Telegram's visual content types are incredibly diverse and allow you to truly showcase your product in a variety of formats.
Types of visual content:
- photo and photo carousel;
- memes and gifs;
- visual quotes;
- step-by-step instructions;
- interactive elements;
- live broadcasts;
- recorded broadcasts;
- short circles with videos from the scene;
- videos of various lengths and sizes;
- logos;
- links;
- quizzes and surveys;
- competitions and battles;
- infographics;
- charts and graphs;
- cards with information;
- emoji and others.
3. Targeted channel advertising:
- transition to a channel or bot from the site;
- mutual PR;
- thematic channels and collections;
- registration in channel and bot catalogs;
- promotion through chats;
- audience from other social networks;
- unique content;
- promotion through influencers;
- paid promotion through bloggers/influencers;
- targeted advertising on platforms:
"Yandex Business" will create ads from posts in your Telegram channel. Provide a link to the channel, click on the publications you want to promote - and that's it. Advertisements will be created automatically. The results will appear in your Yandex Business account. Here your channel will be promoted on Yandex platforms.
WHY IS VKONTAKTE SUITABLE FOR A FASHION BRAND ACCOUNT?
• The largest social network on the RuNet;
• Fast-growing social network;
• VK-Business tools;
• Possibility to make a shop window;
• Opportunity to study at the Academy.
Standard tools:
• publishing photo/video/audio content - creating a "selling" showcase online;
• opportunities for instant communication with consumers - "likes" and comments.
Special tools of the VK-Business platform:
- VKontakte store;
- selection of goods;
- order processing;
- instant payment (VKPay);
- VKMarket;
- chat bots and newsletters;
- QR code;
- community applications;
- VK podcasts;
- VK clips;
- address and opening hours (navigation);
- advertising;
- training within the network.
TOOLS FOR ENTERING A BUSINESS ACCOUNT IN VKONTAKTE WHAT YOU SHOULD PAY ATTENTION TO?
1. VKontakte has its own unique mechanics - a mixture of a classic mailing list to subscribers, an auto funnel and a chat bot. The newsletter is attached to a public page, the user subscribes to it and from that moment receives messages.
Advantages:
· high coverage - about 70%, so material sent to subscribers via the newsletter will receive a significantly greater response;
· adaptability – depending on the user's actions (following links, replies), the following messages that we send to him are adapted;
· the system saves data about each subscriber, the history of his interactions, and we can write to him almost at any time. For example, a person who downloaded a bonus card from you will receive a mailing with an offer to purchase some item at a discount for loyal customers;
· You can set up mailings using different services, for example, Senler.
2. VKontakte chatbots help make it easier to work with users. The principle of operation is simple: a person writes a certain text or presses a button, and the program responds to him. With the help of a chatbot you will save energy and get rid of routine. Even if the correspondence requires your participation, the bot will ask the user to wait. This way a person won't feel like he's written into space. The main thing is not to forget to join the dialogue.
You can add the simplest bot through community management: go to the "Management" > "Messages" > "Greeting" block and write the text. The user will see it when they interact with your Business Page.
In your welcome message, indicate the administrator's opening hours, answer frequently asked questions, or ask clients for information they need.
3. One of the excellent tools for working with targeted advertising on VKontakte is parsing platforms (Parsing is the automated collection and structuring of information from sites using a program or service for the purpose of its further processing and analysis. This method is used when it is necessary to process a large array information that is difficult to handle manually.)
You don't need to set up a target audience, budgets, or spend money on tests. You parse the audience of competing brands and public pages with a similar audience using keywords. For example, if you are a brand of children's shoes, you can parse the audience and customize an advertising message to the audience of communities for mothers on VKontakte.
You can gather an audience not only from those who subscribe to the public, but also from those who visited your profile, liked it, voted in a poll, or participated in a competition.
Photo: Portal FW 2022/23
We already wrote about how to work in the Russian social network VKontakte and the Telegram messenger, about the features of these platforms in the 195th issue of the magazine, the digital expert Fashion was the expert...